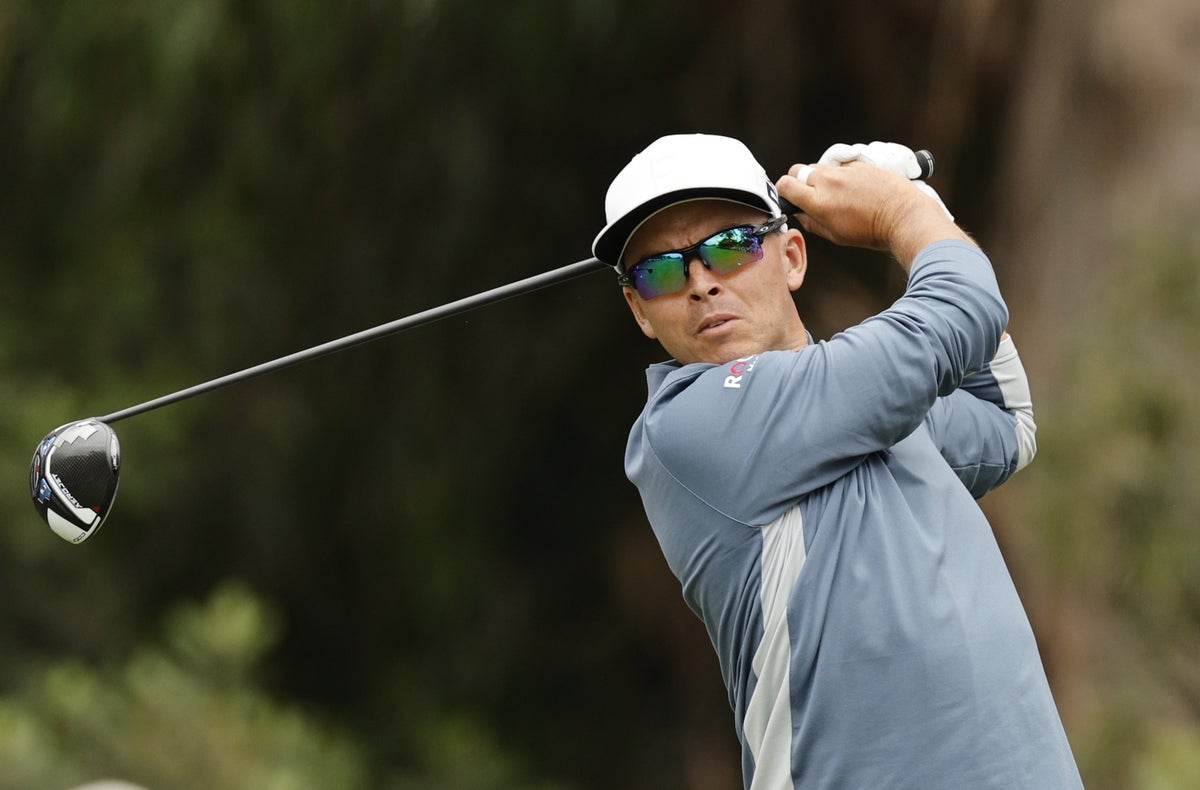 Golf
2023 US Open leaderboard: Latest updates as Rory McIlroy starts fast after records broken in round one
PGA Players Feel Betrayed By LIV Merger
Sign up to our free sport newsletter for all the latest news on everything from cycling to boxing
Sign up to our free sport email for all the latest news
California plays host to the third major of the golfing year as a strong field takes to the course at Los Angeles Country Club for the 2023 US Open this week.
It is the first time in 75 years that the US Open is being played in the city with LA Country Club hosting the event for the first time. A challenging layout is expected for the players with low scores unlikely as the Californian course looks to test the contenders across four demanding rounds.
Brooks Koepka is among the favourites to back up his victory in the US PGA Championship but will face stern competition from the likes of world no.1 Scottie Scheffler and Masters champion Jon Rahm. Rory McIlroy cannot be discounted while Matt Fitzpatrick will be hoping to produce his best golf as he bids to defend his US Open title.
The unexpected news of a merger between the controversial Saudi-backed LIV Golf Series and the PGA Tour only adds to the anticipation though it will be a while before the full ramifications of the merger are realised.
Follow all the action from the 123rd US Open:
US Open 2023
Show latest update
1686871795
Birdies for Smith and Fitz
Smith -2 (10), Bennett -2 (10), Fitzpatrick +1 (10)
That's much more like it from Fitzpatrick. A great iron into the tenth and he converts from just over seven feet to get closer to even par. Cam Smith also hits one in close and makes his birdie to join Sam Bennett at two under.
Ben Fleming16 June 2023 00:29
1686871548
Harris English sneaking under the radar
Harris English endured a tough 2022 with injury but has battled back well this year and has two top-five finishes in US Opens gone by. There were two bogeys in his first three holes but three in a row before the turn and another on 11 have him at -3 and a tie for sixth.
Ben Fleming16 June 2023 00:25
1686871317
Defending champion makes the turn
Smith -1 (9), Bennett -2 (9), Fitzpatrick +2 (9)
No change for the trio a hole ahead of McIlroy and it concludes a disappointing front nine for Matt Fitzpatrick. The second nine is the harder of the two so he'll have his work cut out to get back in and around level par.
Ben Fleming16 June 2023 00:21
1686871161
Back-to-back birdies for McIlroy
McIlroy -5 (8), Koepka +2 (8), Matsuyama E (8)
McIlroy has a 30-foot effort for eagle on the par-five eighth. It runs out of steam but it's a tap-in birdie to move him alongside Brian Harman at five under par – he couldn't have dreamt of a better start.
Koepka's second flies over the green and nestles down in the greenside rough but it's another tidy up and down from the American who converts for a much-needed birdie.
Matsuyama lays up and hits it in tight but he misses yet another look at birdie and remains at even par.
Ben Fleming16 June 2023 00:19
1686870842
Harman into solo third
Brian Harman is certainly not one of the bigger hitters on tour but he has played well at the US Open previously, with a second-place finish in 2017.
Another birdie at the par-five eighth moves him to five under and just three back off the lead.
Ben Fleming16 June 2023 00:14
1686870737
Mickelson -1 (10*), Harrington +1 (10*), Bradley +3 (10*)
Mickelson lags a good putt down the slope on the tenth and knocks in for his par. Harrington dropped a couple of the previous hole but steadies the ship with par here. Bradley remains at three under with another par.
Ben Fleming16 June 2023 00:12
1686870121
Smith back in the red
Smith -1 (8), Bennett -2 (8), Fitzpatrick +2 (8)
Cam Smith is one of the game's better putters and he gives his long-range eagle a great look but it slides just past. A birdie, though, moves him back to one under. Bennett misses out with a very makeable birdie putt and makes par, as does Fitzpatrick who got himself in trouble off the tee.
Ben Fleming16 June 2023 00:02
1686869834
Fourth birdie for McIlroy
McIlroy -4 (7), Koepka +3 (7), Matsuyama E (7)
It's a mere tap-in and Rory makes no mistake – that was all set up by the delightful iron off the tee. He's now into a tie for third and only four strokes off the early pacesetters.
Koepka does really well from the right rough to make his par while Matsuyama misses out on birdie and remains at even par.
Ben Fleming15 June 2023 23:57
1686869446
Glorious from McIlroy on seven
McIlroy -3 (6), Koepka +3 (6), Matsuyama E (6)
The seventh is a mammoth par three but Rory is up for the challenge as he fires in a delightful four iron to just under three feet. That should be birdie number four for him.
Matsuyama also finds the putting surface but Koepka's struggles continue as he flails one out to the right – he'll have work to do to save his par.
Ben Fleming15 June 2023 23:50
1686869268
Harman and Clark continue their charge
Harman -4 (7), Clark -4 (9)
Another pair of birdies for these two Americans who move into a tie for third on their own. Plenty of birdies still out there it would seem.
Ben Fleming15 June 2023 23:47