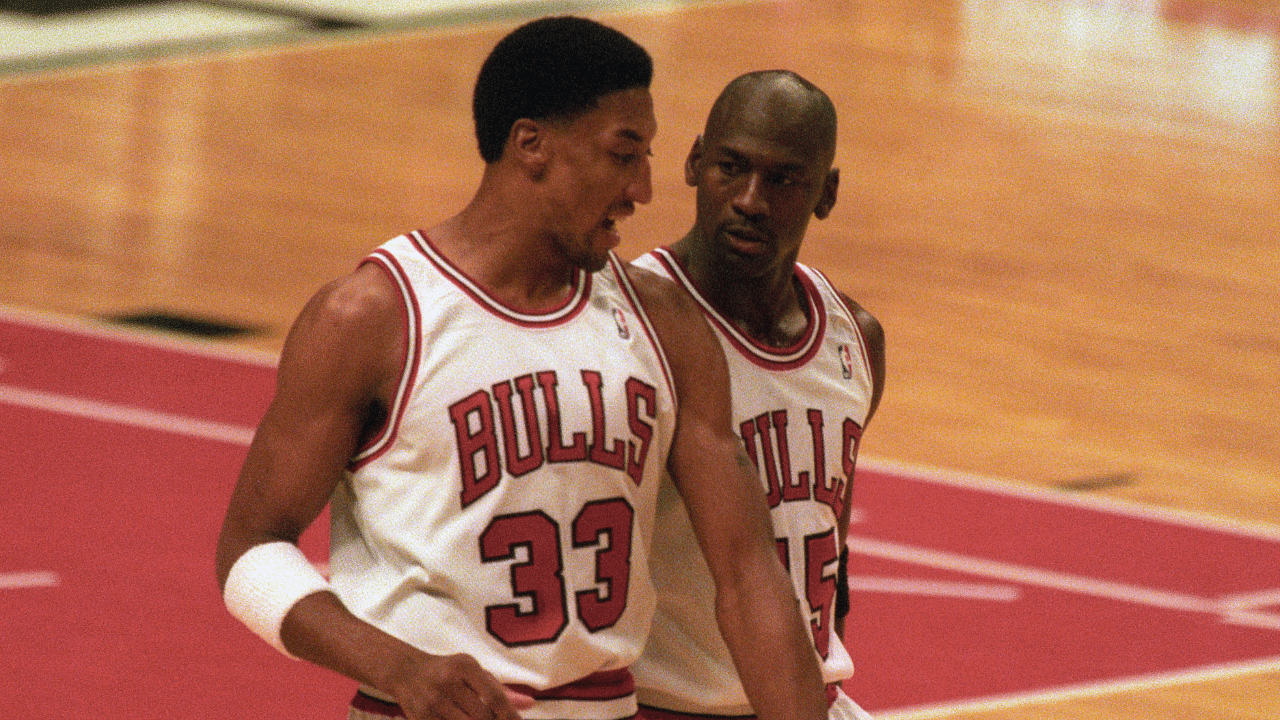 basketball
3 Decades Before Scottie Pippen's Disrespectful Promotion Tour, Michael Jordan Snitched About Teammate's Shenanigans: "Screwing Around"
Michael Jordan and Scottie Pippen's relationship was phenomenal on the court. However, the scenes grew tumultuous and concerning, especially during the Bulls' second three-peat campaign. The backcourt legends are essential in the Bulls' legacy and 90s dynasty. But Pippen was always sidelined when compared to the great Michael Jordan. He was also lashing out at Jordan in the press tour of his new book, Unguarded.  In an incident thirty years prior, even before Chicago's first three-peat victories, the Bulls would always get dominated by the Detroit Pistons. In the Eastern Conference Finals on May 24, 1990, the Pistons were ahead 2-0 against the Bulls. As upset as the entire city of Chicago was, Michael Jordan was rather enraged. As the team gathered for practice at the Deerfield Multiplex, Michael could not help but comment on the activities of his teammates. In his book Jordan Rules, Sam Smith revealed some excruciating details Michael had told one of his acquaintances about this incident.
In his book, Smith detailed an instance of Jordan expressing his frustration about Horace Grant and Scottie Pippen's lack of focus during practice, characterizing it as a form of snitching. Jordan believed that the weight of the entire team's success rested on his shoulders and expected higher commitment levels from his teammates. This mindset of holding teammates accountable for their performance could be observed in Kobe Bryant as well, who frequently called out his fellow players for similar reasons.
Michael Jordan once snitched about Scottie Pippen and Horace Grant to his acquaintance
Public statements or testimonies directly from Michael Jordan are scarce to come by, as he prefers to keep himself out of publicized affairs and leads a private and secluded life. However, when exploring books and autobiographies written by authors or other NBA players, a plethora of hidden details and insights about Jordan's life and experiences begin to emerge. These sources provide a deeper glimpse into the personal and professional aspects of Jordan's journey.
In the same way, the book Jordan Rules details Michael Jordan's complaint against Horace Grant and Scottie Pippen. After being unable to gain the lead in the Eastern Conference Finals, Smith noted what Michael said to his acquaintance.
"I looked over and saw Horace [Grant] and Scottie [Pippen] scr**ing around, joking and messing up,' Jordan told an acquaintance later. 'They've got the talent, but they don't take it seriously. And the rookies were together, as usual. They've got no idea what it's all about. The white guys [John Paxson and Ed Nealy], they work hard, but they don't have the talent. And the rest of them? Who knows what to expect? They're not good for much of anything.'" 
The docuseries The Last Dance showed the crucial role played by Jordan in the final three years of the Bulls Ring dynasty. What enraged Scottie Pippen was his sidelined role in the squad, which he is upset about today. Pippen also received a much lower salary than his potential for the team. The Bulls' ignorance of his demands and talent, added to the king-like treatment towards Michael Jordan, was the spark that started the fire in the feud between him and MJ.
Thirty years later, Scottie Pippen still has a sour relationship with MJ
It has been almost thirty years since Pippen and Jordan first stepped together. Their chemistry on the court is something analysts and experts still crave for. Fans, the most loyal and oldest of today's decade, still wish to see the Bulls Ring dynasty and the trio of Jordan, Pippen, and Rodman once again. However, things are sourer than before: Scottie Pippen is still not over the partial treatment he had received because of Jordan.
There is a saying which goes, "Hurt people, hurt, people."  The same is the case for Pippen as he has been constantly lashing out on Jordan. In one recent statement, Pippen claimed Jordan was a 'horrible player' and 'horrible to play with.'  Speaking at the 'Gimme the Hot Sauce' podcast, he said,
"I've seen Michael Jordan play before I came to the Bulls. You guys have seen him play … He was horrible to play with. It was all 1-on-1, shooting bad shots. All of a sudden, we become a team and we start winning. Everybody forgot who he was. He was a player who was really not at the top of his category. It was scoring."
Adding further to his comments, Pippen called LeBron the greatest 'statistical' player ever to play the game. This comes in sharp contrast to his statement from 2018. Here he claimed there is no one coming in comparison to Michael Jordan.
These statements from Pippen, as fans note, mostly reflect his hypocrisy and inferiority complex from a far better counterpart, Jordan. MJ is aware of this angst from Pippen and has not made any particular comments. As Jackie MacMullan noted, Michael seemed 'flummoxed'  from all such comments and backlashes.
The post 3 Decades Before Scottie Pippen's Disrespectful Promotion Tour, Michael Jordan Snitched About Teammate's Shenanigans: "Screwing Around" appeared first on The SportsRush.