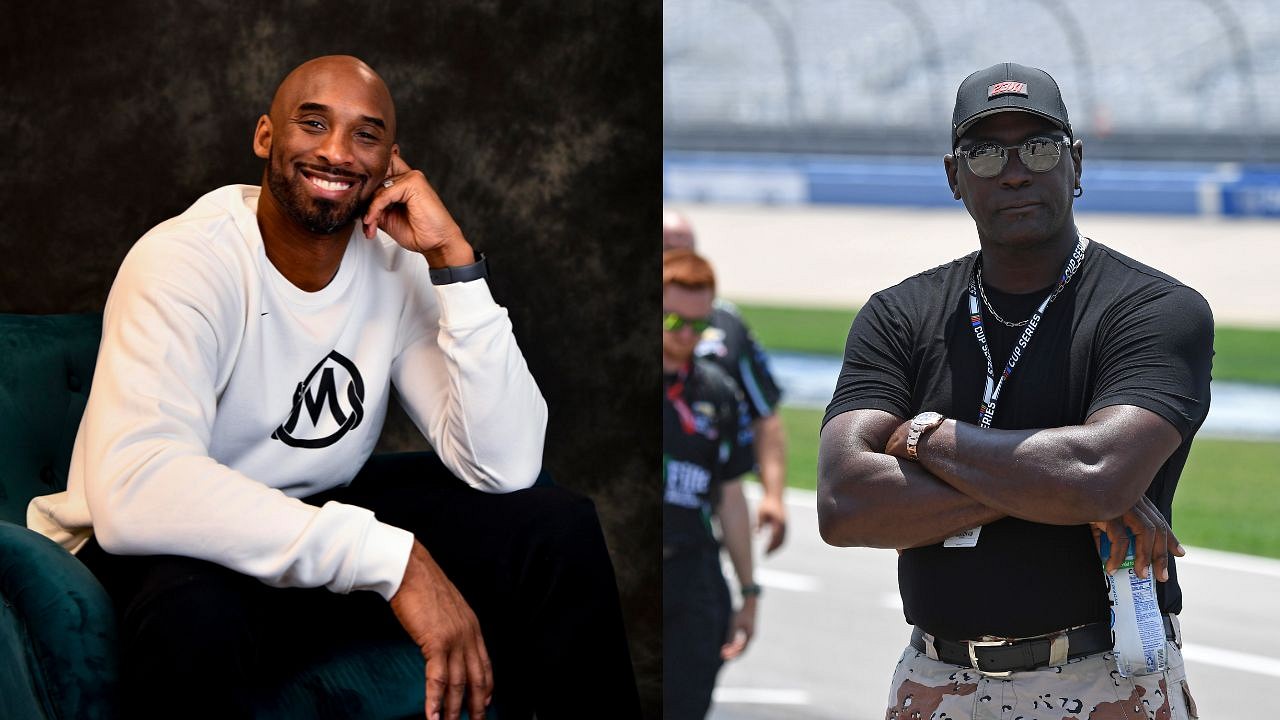 basketball
30 Years After Michael Jordan's $13,500,000 Gatorade Deal, Kobe Bryant 30Xed His 'Idol's' Value With $400 Million Profit From Competitor
There have always been a range of similarities between the likes of Kobe Bryant, and his idol, Michael Jordan. Back in 1991, MJ signed a 10-year deal with the then Quaker Oats-owned company, Gatorade, probably the most iconic one in his life. The deal paid him $13,500,000 in 10 years, a huge amount for the time. Around three decades later, Kobe Bryant also signed an endorsement with a global drinks company, Bodyarmour. His family ended up making a whopping $400 million when the company was sold to Coca-Cola in 2021.
MJ's deal with Gatorade was only one of the high-profile endorsements he signed over his career. They created the iconic "Be Like Mike" commercial for MJ. The advertisement got global attention and involved Jordan playing basketball with a group of kids.
Kobe Bryant made $400 million off a $6 million investment in Bodyarmour
According to Sports Illustrated, Bryant's involvement with Bodyarmour was not merely as an ambassador of the company. Instead, he invested $6 million, worked towards the marketing of the company, and ended up making a huge bag.
Bodyarmour was sold in 2021 to Coke for a whopping $5.6 billion. The company then proceeded to buy out investors that included multiple athletes such as James Harden, Kobe Bryant, and Mike Trout.
This led to a $400 million payout for Kobe Bryant's family in 2021. The return represents a more than 600% uptick in value compared to the initial investment.
That is also 30x the value of Michael Jordan's deal with Gatorade. Of course, Bryant's bag came as a result of his business acumen and foresight, rather than a straight endorsement. He saw a good opportunity and had faith that Bodyarmour would only increase in value over the future. That proved to be true, which resulted in such a humungous profit for Bryant and his family. Kobe also had a Venture Capital Fund which added immensely to his worth.
Kobe Bryant and Jeff Stibel's venture capital fund increased worth to over $2 billion
Bryant's determination to become the best in everything he took up ended up with some humungous results. Alongside his long-term friend and investor Jeff Stibel, Bryant started an investment fund that the group put around $100 million into.
In just 6 years, its value ended up increasing to over $2 billion. Speaking to CNBC in 2019, Bryant explained that they had had more than 10 exits since they started the fund, and yet have made huge profits.
The group had a total of around 18 members initially and is now known as the Bryant Stibel Fund. Regardless, Bryant's business acumen was surely underrated. Not only did he have the sense to invest in Bodyarmour, but the Lakers legend was also part of the humungous capital fund.