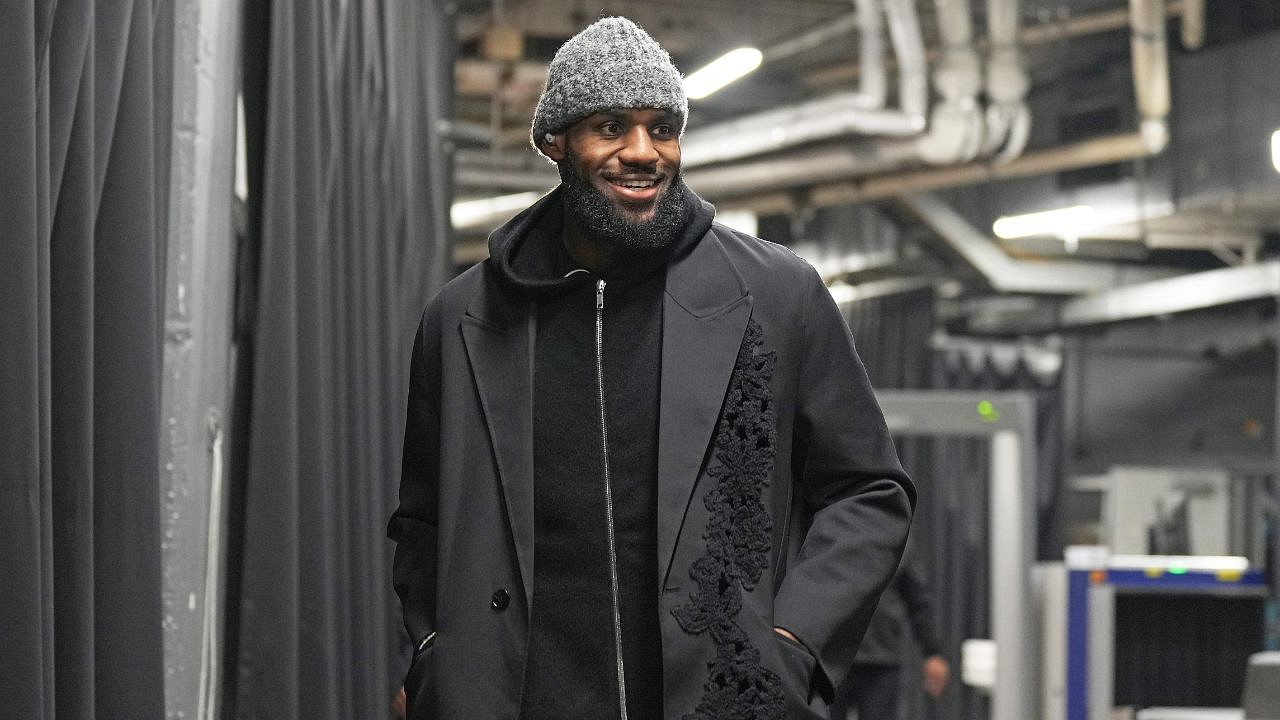 basketball
'Adventurous' LeBron James Wears $2,550,000 Ultra Rare Patek Philippe to Rolex Sponsored 24 Hours of Le Mans
LeBron James is the first active NBA player to reach the status of a billionaire. And it looks like the King has finally embraced his staggering net worth after garnering a reputation of being 'cheap' among his peers. Infamous for listening to music with commercials instead of paying for premium subscriptions, James wore a staggering $2,550,000 rare Patek Philippe while waving the flag at 24 Hours of Le Mans. The Los Angeles Lakers legend made a bold move wearing a Patek Philippe as the honorary starter of the premier Rolex-sponsored event in Northwestern France.
James has an impressive watch collection, that includes expensive Richard Mille, Royal Oak, Audemars Piguet, Patek Philippe and Rolex pieces. The NBA veteran could've chosen to wear one of the several Rolexes he owns during his stint in Le Mans, including the Rolex GMT-Master II 'Sprite' and the Rolex Daytona 'Eye of the Tiger', among others. But he decided to go with their horological rivals instead.
LeBron James rocks rare Patek Philippe at 24 Hours of Le Mans
The Patek Phillippe Tiffany Nautilus 5711 was the most desired watch last year. Several superstars, like Leonardo DiCaprio and Jay-Z, made bold style statements by wearing it in public. LeBron James also turned heads after showing up at the 2022 Super Bowl with the turquoise blue dialed timepiece.
The rare watch was a joint venture of Patek Philippe and the luxury jewelry brand Tiffany and Co. The two companies made only 170 pieces to commemorate their 170 years of working together. Moreover, Thierry Stern, the president of Patek Philippe, also announced the discontinuation of the highly sought-after 5711 model. Hence, the rarity of the timekeeper.
Loading embed instagram https://www.instagram.com/p/CtUXiD7IXqT/?utm_source=ig_embed&utm_campaign=loading
The retail price of the watch is about $52,635. However, one of the 170 pieces was sold at a whopping $6 million last year at an auction. James' timepiece cost him about $2.5 million. Therefore, it's not surprising that the four-time NBA champion reserves the watch for special occasions.
James' reputation as a cheapskate
Despite being the richest player in the NBA, LeBron James has a shocking issue with dispensing funds for unnecessary or slightly necessary purposes. His former Miami Heat teammate Dwyane Wade has confirmed LeBron's status as a spendthrift.
"I'm not turning on data roaming, I'm not buying no apps, I still got Pandora with commercials. So I'll be listening to some great music at home with commercials… I'm not paying for it," James once admitted, during an interview with Wade.
However, it seems like King James has finally adopted the billionaire lifestyle and is living according to his means. Although it is uncertain whether he still listens to music with commercial breaks.