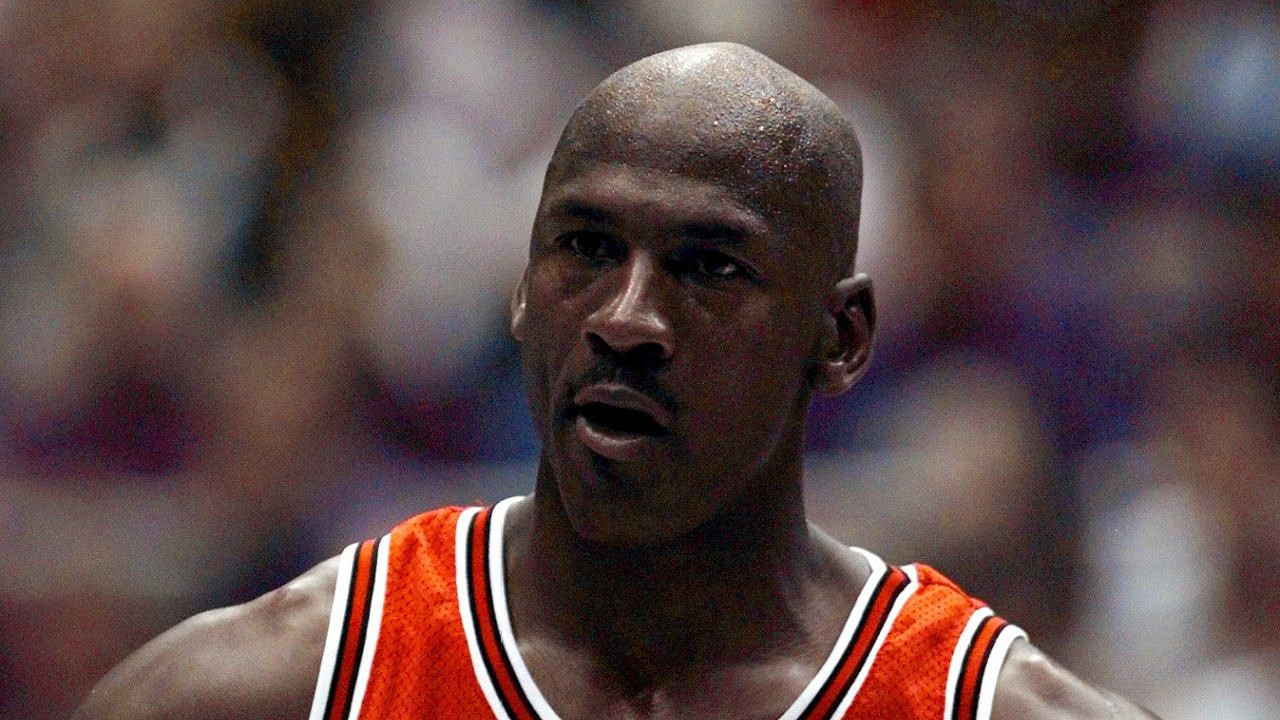 basketball
Bagging $4 Million a Year, 23-Year-Old Michael Jordan 'Sold' His Smile to McDonald's and Coca-Cola for $800,000
Just after joining the NBA, Michael Jordan was labeled as the 'next big thing' in the league. His incredible stats and figures made him a favorite among brands for endorsements. He became the face of Nike's basketball operations, earning a $2.5 million deal as a rookie. Over the years, everything about Jordan started getting monetized to the point that he would start feeling overwhelmed by his popularity. In an interview clip posted by Costa Sports from the 1986-87 season, Michael Jordan revealed how he had sold even his smile to endorse brands such as Coca-Cola and McDonald's.
Several brands jumped at the opportunity to have this young 23-year-old star endorse their products. Coca-Cola and McDonald's were no exception and sealed lucrative deals with Jordan. The Bulls star sold his smile to these companies, which helped him earn $800,000 from the signed deals. However, the Bulls star also revealed his overwhelming feeling, given the fast pace of everything happening to him all at once.
Michael Jordan's smile earned him $800,000
An interview from the 1986-87 NBA season from Australia's Sports Sunday magazine show revealed the massive wealth Michael Jordan was garnering as a 23-year-old. Jordan already had his rookie contract deal with the Chicago Bulls worth $6.3 million for 7 years, earning around $900,000 annually. Besides this, he also had a $2.5 million Nike contract alongside several other endorsements, making him earn around $4 million annually in total. The interview with Australia's Channel 9 revealed the endorsements Jordan was garnering as a young rookie in the league. Here is an excerpt detailing the various deals signed by Jordan in the mid-80s.
"His feet and the Air Jordan trademark belonged to Nike for a cool $2.5 million. His wrist to watchmaker Guy Laroche, his palm to Wilson Sporting Goods, his satisfied smile to Coke and McDonald's for $800,000, his short haircut to Johnson Cosmetics. Add in his basketball contract and you're looking at a $4 million man, who says he used to be a gawky kid from North Carolina." 
Michael Jordan admitted that all of these endorsements made him feel overwhelmed. When the Bulls star was asked if he felt his body was owned by a corporate, he replied:
"A little bit. I feel that I've reached my limits and endorsements." 
Very few would rather believe that Michael Jordan's net worth is mainly built from the various deals he signed in his early days. Over the years, Jordan became the poster boy for the NBA globally and an ambassador for basketball worldwide.
Michael Jordan earned the majority of his income from off-the-court ventures
Michael Jordan is one of the richest basketball stars, having amassed a fortune worth $2 billion. After his $2.5 million deal with Nike in 1984, several other endorsement offers started flowing over the next six years. All such deals allowed him to earn quadruple his $3,000,000 Bulls salary.
MJ earned a total of $93 million from his player contracts. This forms only a quarter of his $2 billion net worth. As it is evident, Jordan's various endorsements and business ventures helped him amass the wealth that he boasts today.