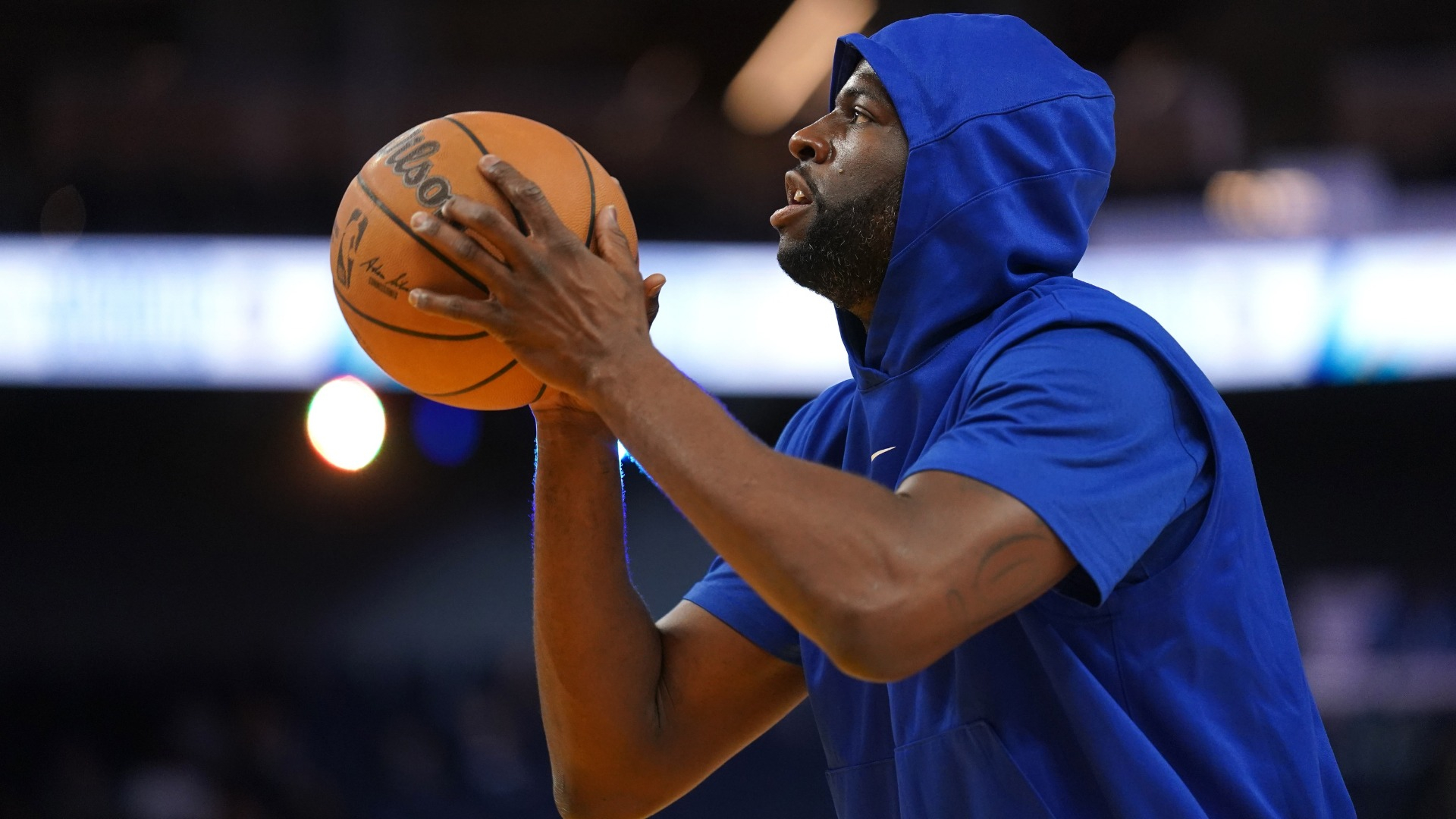 basketball
Draymond Green Admits 'Writing Is on the Wall' About Warriors' Future
Draymond admits 'writing is on the wall' about Dubs' future originally appeared on NBC Sports Bayarea
The Warriors have passed the midway point of their 2022-23 NBA season and while Draymond Green's focus is on reaching the playoffs, he also will have a decision to make regarding his future in the Bay.
Green has a player option for the 2023-24 season worth $27.5 million to remain with the Warriors. However, he also can decline the player option and become an unrestricted free agent. 
In a recent interview with Bleacher Report's Taylor Rooks, the 32-year-old was asked about his future with the Warriors. Green noted that there's a possibility he might have to leave Golden State.
"Quite frankly, the writing is on the wall," Green told Rooks. "I understand the business. We tend to get into this mindset that someone owes us something because of what we've accomplished. You'd be an idiot to walk around feeling that way. Like, I feel like you're just setting yourself up for failure. You're setting yourself up for heartbreak. You're setting yourself up for disappointment as opposed to saying, 'No, let me learn this business.'
"If you don't get to know the business, then you can be blindsided and be like, 'Oh, man, everything I've done there. I thought I'd be there forever.' I would love to be. I understand the luxury tax. I understand you got these young guys and contracts up, and they have to get paid. Like, I understand all of those things. And so, just for me, that's what I mean by the writings on the wall."
After the Warriors dished out contract extensions for Jordan Poole and Andrew Wiggins in the fall, general manager Bob Myers noted that Green finds himself in a great spot because he controls his destiny. 
"Draymond is in a great spot," Myers said. "He's got a player option. It's a great position for a player to be in. You control your own destiny. We gave Wiggins one. We reluctantly give those; those are really powerful things for players. So he's in a great spot."
Furthermore, ESPN's Adrian Wojnarowski also stated last October that the likely scenario for Green would be exercising his player option to stay with the Warriors for next season. 
"I think there is a lot of time left for the Warriors and Draymond Green to make that decision but certainly, I think, the opt-in on his contract next summer is probably the most likely scenario," Wojnarowski said. 
Green will be 33 years old before the current season ends and likely is eyeing the last major contract of his NBA career. The Warriors' star can decide on potentially securing the money elsewhere this summer or delay the decision and pursue another championship with Golden State next season.