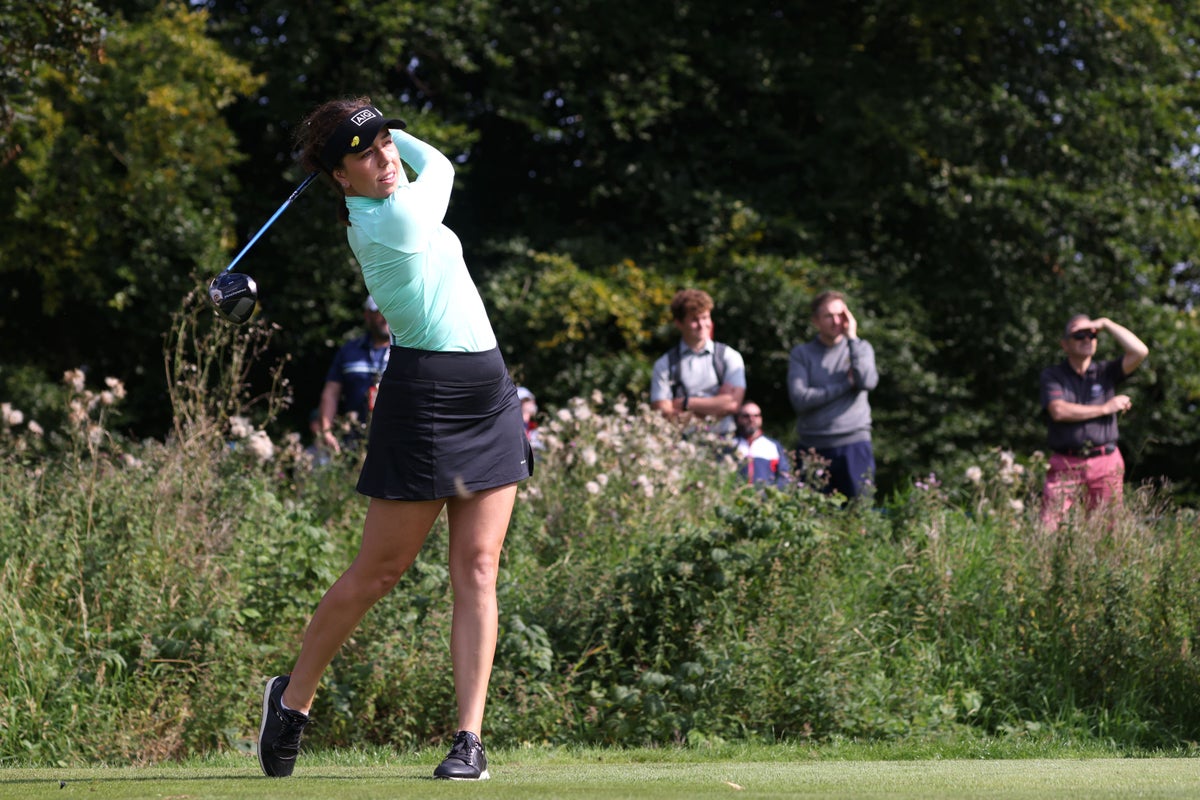 Golf
Drive to increase women in golf remains in full swing
Sign up to our free sport newsletter for all the latest news on everything from cycling to boxing
Sign up to our free sport email for all the latest news
Increasing female participation levels in golf shows the sport is in a positive place – but the drive for sustained growth in membership levels at clubs still has a way to go, according to women and girls manager at England Golf, Lauren Spray.
The number of women taking to golf courses around the UK more than tripled during the Covid-19 pandemic with nearly 1.5 million women playing at least one full round of golf that year.
However, only 13 per cent of club members are female. The average age of a female member is 64 – which is 10 years higher than that of a male member.
As part of the continuing drive to increase participation, particularly at grassroot level, England Golf, the national governing body for amateur golf, has introduced initiatives such as Women on Par and Girls Golf Rocks, which encourages beginner girls aged five to 18 to learn and play golf in a fun and friendly way.
Spray feels the work in breaking down barriers for girls and women to take up golf, as well as overcoming views that it is a male sport, are central to championing female participation.
"Golf was one of the first sports to return back (during the pandemic) and in terms of having that accessibility to the sport, we have had a lot more women join because their lifestyle and habit changes have been impacted," Spray told the PA news agency.
"We have had a lot more younger women joining the sport and starting to get playing more confidently, getting out onto the golf courses, retaining scores and becoming members of golf clubs as well.
"Even in the last six months we have seen an increase in the number of affiliated members, but also across the sport playing at different levels of participation – whether that is going to a crazy golf facility or a driving range – there are many more women and girls taking part at each level of the game, which is great to see.
"The sport is in quite a healthy position. Obviously we have got a way to go in terms of having more women and girls into membership, but in terms of actually playing the sport it is in a positive place really. We are still continuing to grow and we are going in the right direction."
English duo Georgia Hall, Women's British Open champion in 2018, and Charley Hull, ranked number eight in the world, are both part of Europe's Solheim Cup team taking on the United States in Spain.
Spray hopes the next generation of women golfers can be inspired to make a difference, both on and off the course.
"It's not necessarily all about just playing the game – there are lots of careers within the sport as well where you can also make a difference and to challenge those misconceptions around the sport," she said.
"Yes, there are more men that play the sport – but we are trying to make it more and more welcoming for women and girls to play.
"Through our Girls Golf Rocks programme, which targets girls who are beginners to come into the sport and learn in a girls-only coaching programme, they are supported by existing girl golfers as well who act as our peer role models and ambassadors to support them into the sport.
"There are lots of opportunities – it is just about making them aware of them and seeing that this sport is for them too."