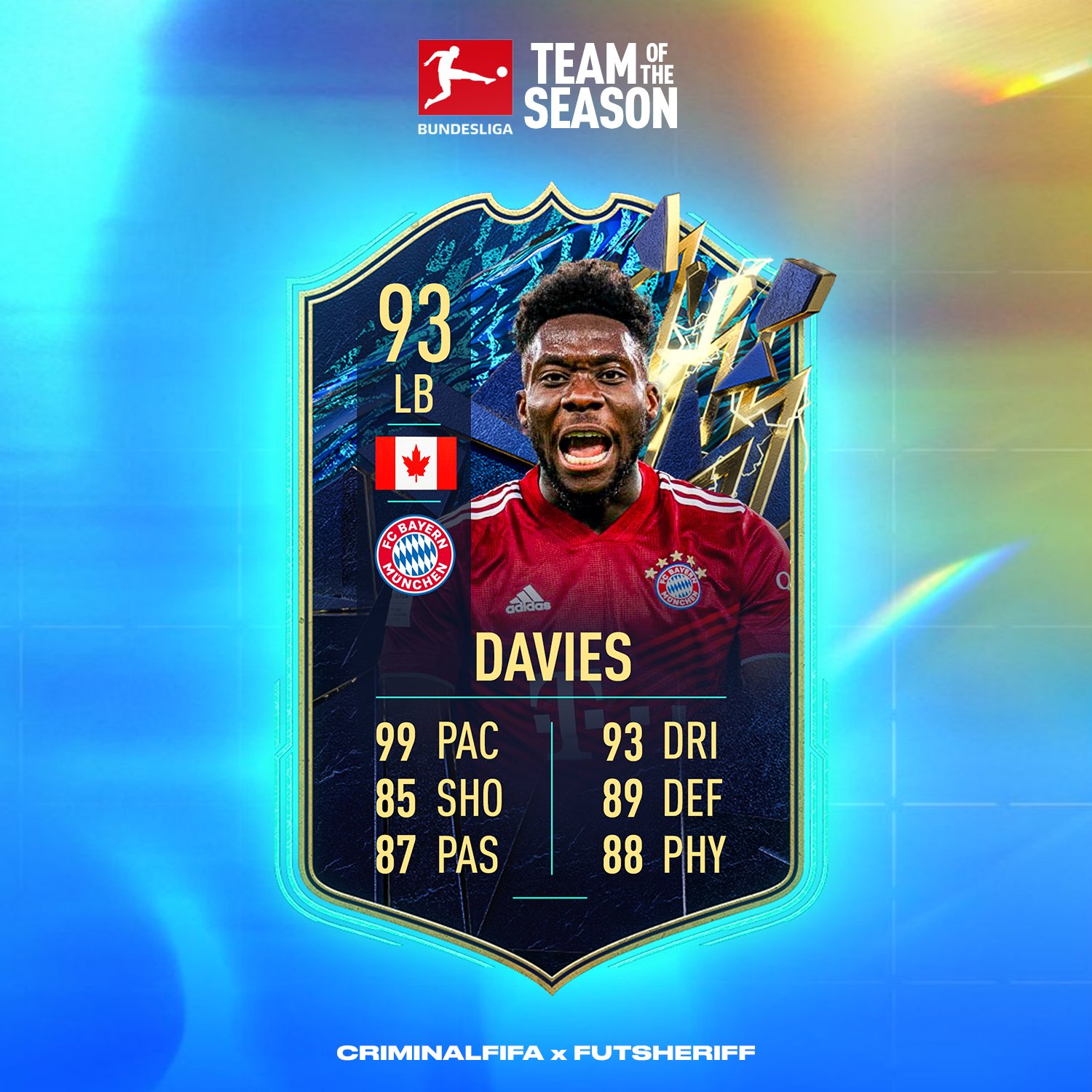 News
FIFA 22 Bundesliga TOTS: Alphonso Davies card leaked
Bundesliga TOTS is just around the corner in FIFA 22 Ultimate Team, and it looks like we're getting Canadian full-back Alphonso Davies featuring in the side.
The pacey left-back has been nothing short of a revelation since joining Bayern Munich from the Vancouver Whitecaps in 2018 and has gone from strength to strength in every season he's featured in.
His unbelievable performances even earned him a spot in the FIFA 21 Team of the Year – his finest accolade to date. Davies isn't just a baller in real life either, virtually in FIFA he is also simply phenomenal. His lightning-quick pace combined with competent defending makes him a staple full-back in all Bundesliga sides.
So, with this – let's take a look at the leaked Alphonso Davies TOTS card in FIFA 22 Ultimate Team.
Read More: FIFA 22 Team of the Season: Premier League/EFL TOTS Squads, TOTS Swaps, Leaks and More
TOTS Bundesliga Alphonso Davies Leaked Card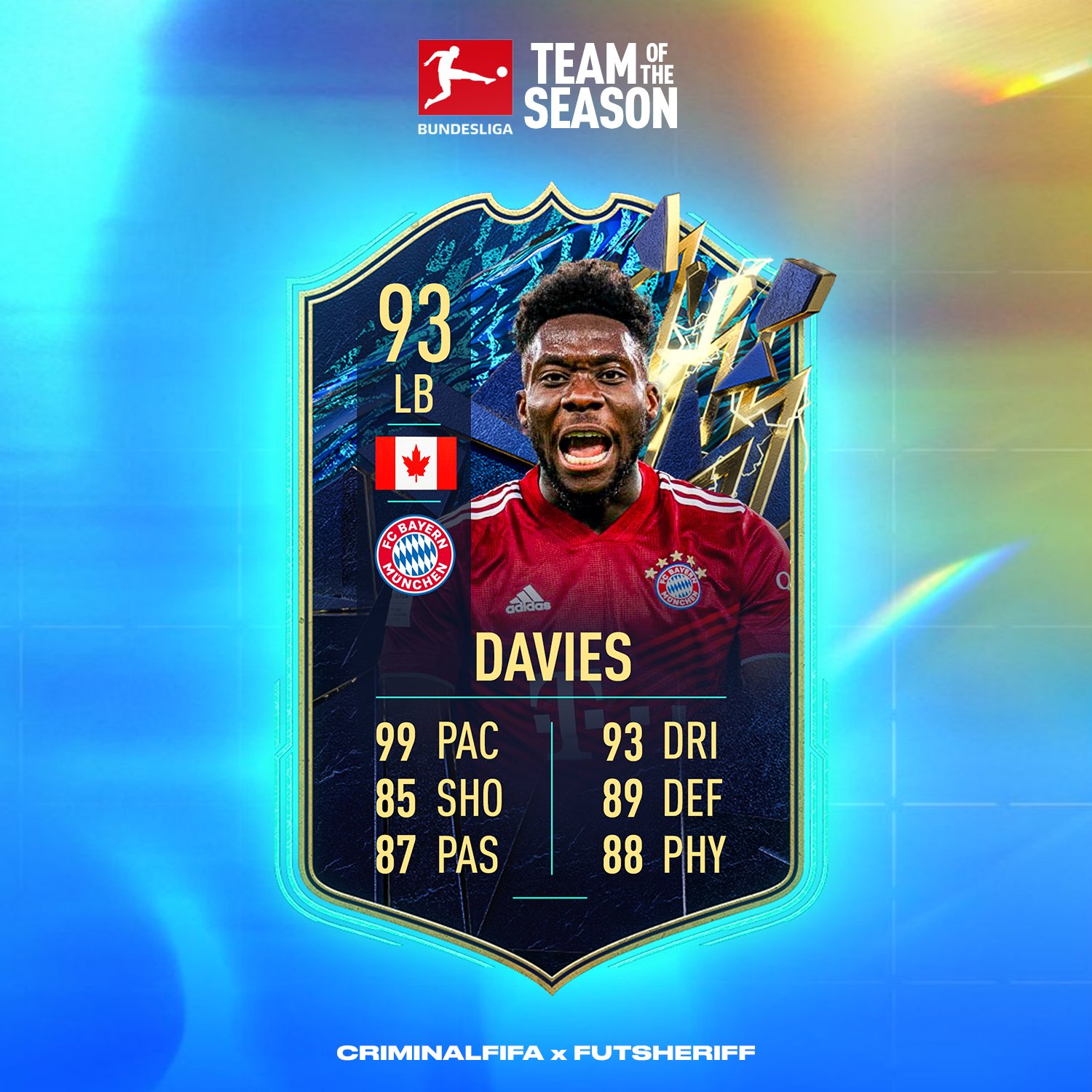 Credit: CriminalFIFA/FUTSheriff
As leaked by reliable FIFA source FUT Sheriff, here is Alphonso Davies' Bundesliga TOTS leaked card.
The stats are expected to be correct – so let's take a look at them.
Pace – 99 Shooting – 85Passing – 87Dribbling – 93Defending – 89Physical – 88
This has the potential to be one of the best full-backs in the game. Reminiscent of his FIFA 21 TOTY card, this Alphonso Davies will be worth a pretty penny on the market.
As if the card wasn't good enough, it's also been leaked that the Canadian will receive a five-star skills upgrade. This card is going to be simply unfair.
Alphonso Davies' Season
MUNICH, GERMANY – APRIL 23: Alphonso Davies of FC Bayern Muenchen controls the ball during the Bundesliga match between FC Bayern München and Borussia Dortmund at Allianz Arena on April 23, 2022 in Munich, Germany. (Photo by Matthias Hangst/Getty Images)
Although he has been good for Bayern, many are questioning whether Davies actually deserves this TOTS.
Davies has featured 30 times this season, scoring zero goals and providing six assists along the way, which seems pretty lacklustre by his standards.
However, the full-back has struggled with a few injury problems throughout the duration of the season, so we can't be too harsh when assessing him. A Bundesliga title medal is still coming home with him at the end of the campaign, so I don't think he'll be too disheartened.
You've got to remember this guy is still only just 21 years of age. The potential he possesses is monumental and it sure will be exciting to see what the young lad can achieve in his career.
You can find all of the latest gaming news right here at GiveMeSport.
previous story
News Now – Sport News