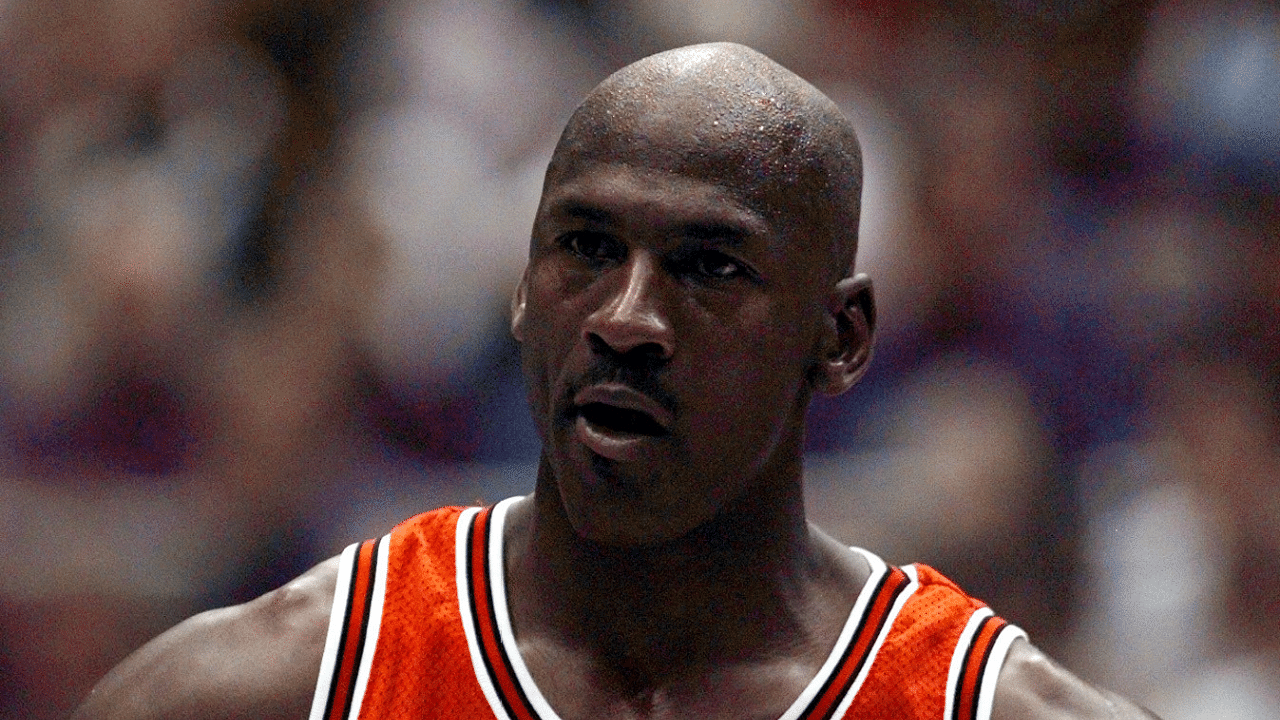 basketball
"Five More Years and I'm Out of Here": Fed Up With the All-Star Weekend, Michael Jordan Comparing Jail Time with NBA Resurfaces
In 1990, Michael Jordan was just one year short of winning his first NBA title with the Chicago Bulls. Before that, Jordan was largely unappreciated for the lack of team success he had till that time. Once frustrated with the gimmicks of the league during the 1990 All-Star weekend, Jordan was planning to play for just five more years since then. An excerpt from the book "The Jordan Rules" by Sam Smith has been going viral on Reddit, highlighting MJ's then frustration with the league.
Though Jordan was already a star in the league, he wasn't quite on board with the various contests held during the All-Star weekends. For example, during the 1990 All-Star weekend, Jordan had even tried faking an injury to avoid the 'three-Pointer' contest. Though he did participate, he ended up scoring an all-time low five points in the competition. This demotivated His Airness even further. At this time, thoughts of leaving basketball prevailed for Jordan.
Michael Jordan once threatened to quit the league within five years after feeling frustrated with the league
Michael Jordan indeed proved himself to be a star from the year he was drafted in 1984. It's because of him, that the United Arena started seeing hordes of crowds gathering in, filling in the seats just to watch His Airness play. However, after six years in the league in 1990, MJ started feeling increasingly frustrated. He felt quite underappreciated for his efforts for his team and realized several aspects of the league were rather unnecessary gimmicks.
The 1990 All-Star Weekend was a tipping point for Jordan. He was just one year shy of winning his first championship. However, he wasn't feeling ready enough to participate in the 'All-Star' contests such as the 'Three-Point' contest. As Sam Smith noted, Jordan had even called a league executive, demanding a raise in the prize money. Unfortunately, and to his surprise, the league agreed to this demand.
Jordan felt quite weary during that All-Star weekend and thought it was the best time for newer prospects to shine. However, the league was expecting his participation. Even after trying to fake an injury, MJ was compelled to give the contest a try, despite his hesitation. Though Jordan had been hitting three-pointers quite well that season, nervousness took the best of him. He ended up scoring an abysmal five points, a record all-time low in the contest. Frustrated with such gimmicks, Jordan told his teammates:
"Five more years and I'm out of here. I'm marking these days on a calendar, like I'm in jail. I'm tired of being used by this organization, by the league, by the writers, by everyone."
Jordan's frustration in this case was quite valid. His presence and image were being extensively used by the league and his team to market themselves. Rather than being treated like a star, Jordan was treated like a 'golden goose' by everyone around him. Jordan did retire once in 1993, but that had a whole different context to what he was suggesting here.
Jordan retired in 1993 in grief of his father's untimely demise
By 1993, Jordan had won a treble and further established his status as a star player for the Chicago Bulls and in the NBA. With such successes at its peak, tragedy struck Jordan when he learned about his father's untimely demise. MJ was very close to his father and was very much grief-struck to continue playing basketball. Hence, he decided to take an early retirement that year and try his luck in baseball.
MJ's father always desired his son to be a professional MLB player. Trying his hand at the same, Jordan played for the minor league side Birmingham Barons. However, the 1994-95 MLB strike forced Jordan to come back to basketball in 1995. Since then, he won three more championships, etching his status as one of the greats of basketball.