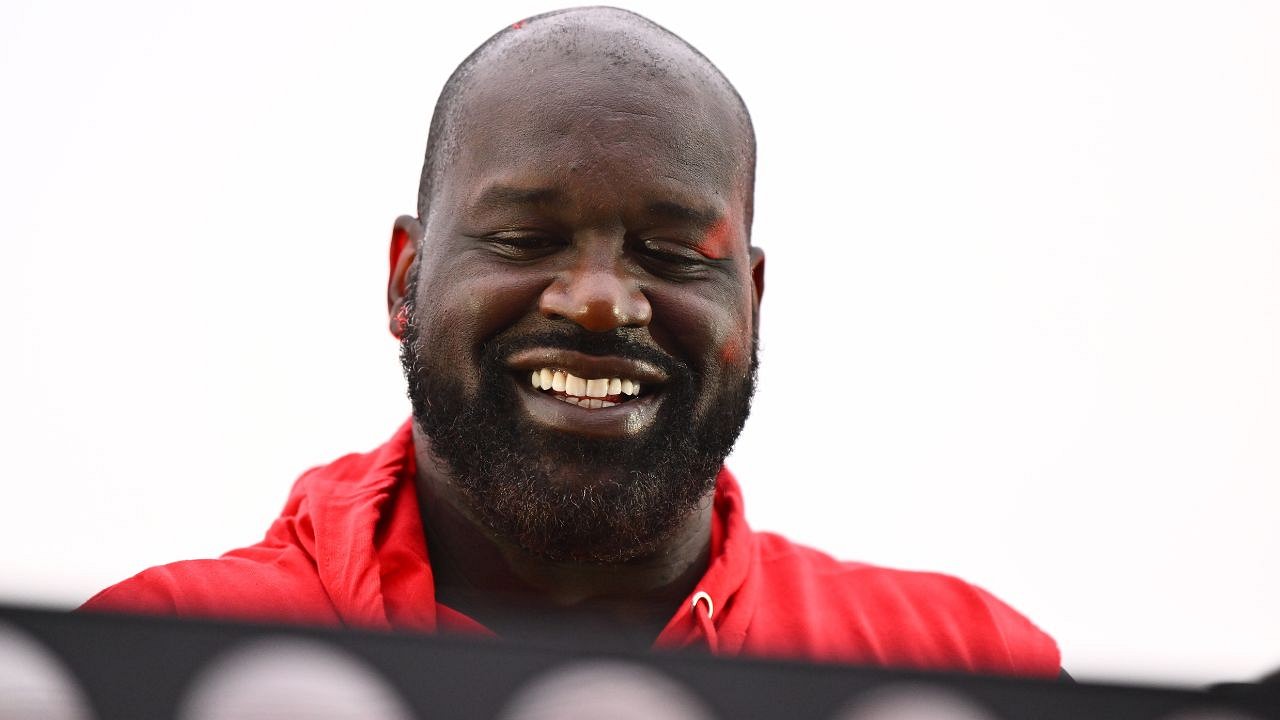 basketball
"Frequently Down There": 12 Months After Claiming He Doesn't Drink in Public, Shaquille O'Neal Reveals His Favorite Hotel Bar
During an interview with GQ Magazine, Shaquille O'Neal answered various questions related to a multitude of topics. In the latest edition of GQ's On the Road, apart from spilling the beans on his various travel hacks, Shaq also revealed his favorite hotel bar.
Being a distinguished celebrity, Shaquille O'Neal has to travel pretty often. Of all the hotel bars he's been to, the Four Seasons at Beverly Hills is his favorite. However, 12 months ago, O'Neal stated how he gave up drinking in public. Yet, the TNT analyst displayed a love for Four Seasons' bar and restaurant.
Shaquille O'Neal doesn't drink or swim at the Four Seasons
Shaquille O'Neal's favorite hotel bar is Four Seasons at Beverly Hills. However, the Big Aristotle doesn't drink. The Los Angeles Lakers legend also hilariously said he didn't enter the pool. Surprisingly, when visiting the hotel bar, O'Neal spends most of his time at the gift shop and in the lobby.
GQ: Do you ever go hang out in the hotel bar?
"I'm a gift shop guy. I'll glance at the bar, but I'm not a heavy drinker. I sit in the lobby and do my thing. When I'm in Beverly Hills, I always stay at the Four Seasons. They got a nice bar, nice restaurant. I'm frequently down there. I don't go to the pool, because if I take my clothes off, people go crazy. I'm getting sexy. Thirst trap Shaq," Shaq said.
During the prime of his professional basketball career, Shaq weighed north of 390 pounds. However, as seen in his Instagram posts, the 51-year-old is hitting the gym even after his retirement. Today, Shaq has shed considerable weight and even flexes his six-pack abs whenever he gets the chance. As bizarre as it sounds, Shaq avoiding pools as he doesn't want to be a "thirst trap" for women could be a valid point.
Why does Shaq not drink in public?
Despite being a practicing Muslim, Shaquille O'Neal does occasionally consume alcohol. However, he makes it a point to not drink when he's out in public. The reason doesn't have to do anything with religion. It's merely a sign of respect towards his mother. On an episode of 'Drinkchamps', O'Neal said:
"I do drink, but not in public because I can't do nothing to jeopardize my mother's empire..so If I'm at the house I'll drink, but I'm not going to drink at a restaurant and jump in a car and then..cos my father always used to tell me, if you mess the money up, your mama ain't going to have no house, if you mess the money up, your mama ain't going to eat." 
Loading embed tweet https://twitter.com/shannonsharpeee/status/1578820208583536640?ref_src=twsrc%5Etfw
Shaq's responsible side just never seems to fail him, or his loved ones.