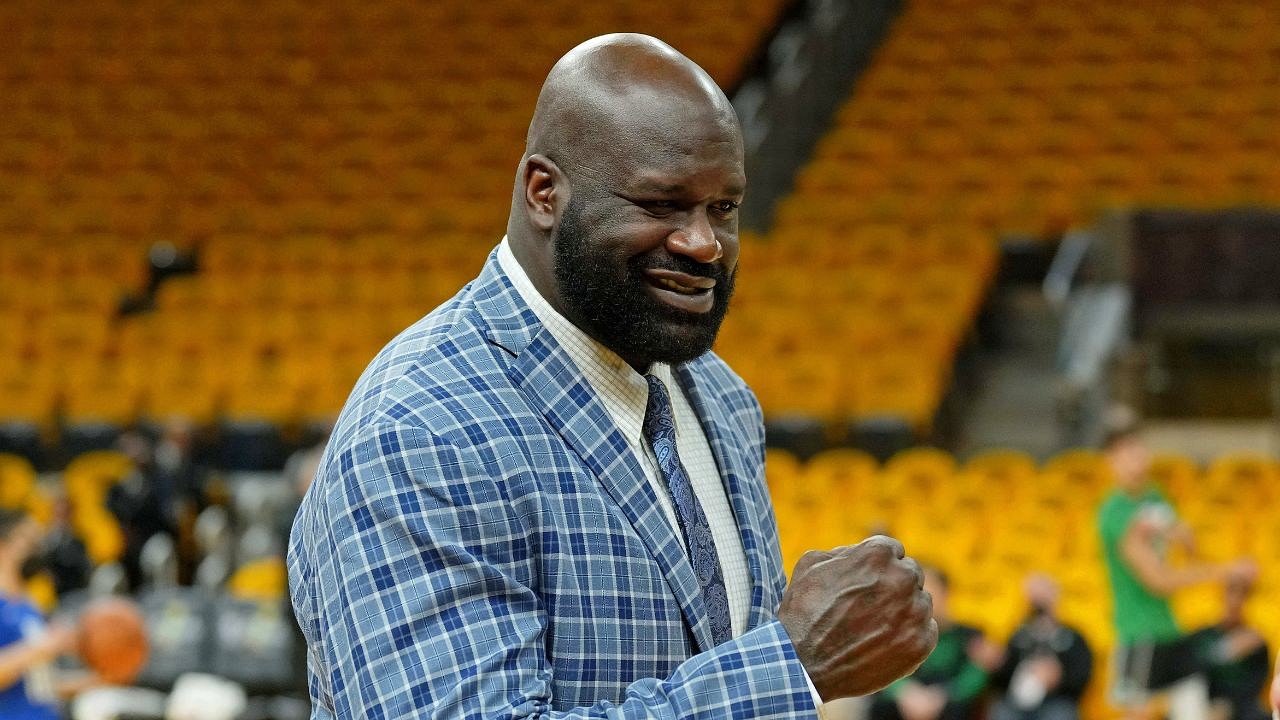 basketball
Having Boasted of Turning Down Reebok's $40 Million, Shaquille O'Neal Was 'Actually Cut Loose' By the Company
Shaquille O'Neal once boasted about leaving Reebok back in 1999. O'Neal had claimed that he had done so because a lady berated him over the high price of his sponsored Reebok shoes. However, according to Jeff Pearlman's Three Ring Circus, it was Reebok who ended up parting ways with Shaquille O'Neal.
This was because the company had realized O'Neal, with his 7 ft 1in frame was not relatable to the average consumer. Speaking on the Full Send podcast in 2021, the former LA Lakers star claimed that he switched to Walmart in order to make more affordable shoes for children.
Shaquille O'Neal reportedly was cut loose by Reebok despite contrary claims
Shaquille O'Neal had been endorsed by Reebok for 6 years. However, after the company cut ties with him, spokesperson Dave Fogelson claimed that the company had mutually agreed to not renew the 5-year $15 million deal with O'Neal.
However, according to Pearlman, this was a lie. Instead, the company decided to stop associating with Shaq simply because he was not relatable to the average consumer, which is understandable.
O'Neal's huge shoe size of 22 does not have an actual market in the United States. Furthermore, his big frame and height meant that he was even less relatable than the average NBA player.
The company reportedly made the decision after ONeal failed to make the top-10 list of endorsement earners for the Sports Marketing Newsletter. This led to Reebok deciding to move on, resulting in the public statement of the mutual decision.
Shaq claimed to have slept with Venus Williams once
Shaquille O'Neal is not privy to making exaggerated claims. The Big Shaq once claimed that he had slept with the tennis legend Venus Williams.
However, the story was untrue, leading to an official statement from Williams. Venus claimed that she had never met O'Neal, thus a s**ual encounter was impossible. Shaq was later forced to apologize for the claim.
Speaking on the Full Send podcast, O'Neal appears to have done something similar when it comes to Reebok. He claimed that the only reason he switched to Walmart was so that he could create cheaper shoes after a mother told him the following:
"I'm leaving the arena one day and this lady is ripping me a new one. 'You motherf****r, you're charging these babies all this money for the shoes.' I had like $2,000 in my pocket, and I was like, 'Ma'am. I don't make the prices. Here you go.'"
The post Having Boasted of Turning Down Reebok's $40 Million, Shaquille O'Neal Was 'Actually Cut Loose' By the Company appeared first on The SportsRush.