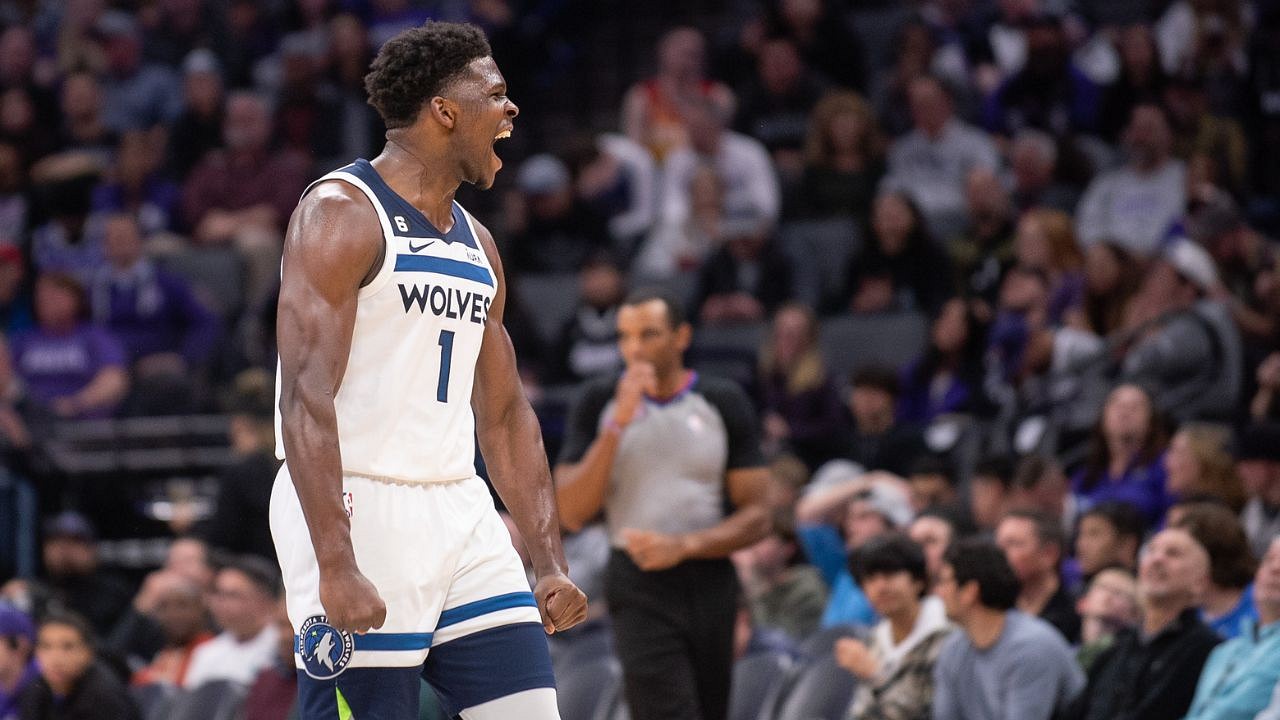 basketball
Having Cockily Proclaimed Himself MLB Ready, Anthony Edwards Claimed He Could Compete With Professional Bowlers 2 Years Later
Just over two years ago, Anthony Edwards stirred the sports world with an audacious claim. He confidently asserted that had he chosen a different path, he could have excelled as a Major League Baseball player.  ANT's drive and desire to compete and be the best, made fans wonder if it was actually possible. Fast forward to January 2023, and Anthony Edwards is in the pages of GQ Magazine, making yet another eyebrow-raising statement. He boldly claimed that he could hold his own against the best bowlers on the planet.
ANT's confidence isn't just talk; it's built on his impressive athletic achievements. Drafted as the number one overall pick by the Minnesota Timberwolves in 2020, he isn't your typical NBA player. His remarkable athleticism, scoring ability, and defensive tenacity garnered attention, with many seeing him as the future face of the NBA.
From baseball dreams to bowling ambitions, Ant's drive to be the best
In December 2020, during his rookie year in the NBA, Edwards raised eyebrows when he claimed that had he pursued a career in baseball, he could have been MLB-ready. His athleticism, hand-eye coordination, and overall athletic prowess is the proof of that.
Earlier this year, in his interview with GQ, he confidently asserted that he could compete with the best bowlers globally.
"When asked when he started picking up the sport. Like a year ago, I got pretty good super fast. We just started talking trash to each other and decided to go bowling. I never went bowling. I lost the first couple of times but after that, it was over with. I think I'm good enough to compete with the best players in the world."
While some might view these statements as brash, they reveal a crucial aspect of Edwards' character—his unshakable self-confidence. 
His confidence in his abilities is clearly evident in the ongoing FIBA World Cup. Ant is the most important piece of the puzzle with even head coach Steve Kerr showing belief in his skillset. Not only that, but the youngster has also earned parallels with the legend of the game.
Pat Bev compares Edwards to Michael Jordan
ANT's teammate, Patrick Beverley, went as far as suggesting that Edwards has the potential to be the face of the league for years to come. 
Known for his relentless competitiveness, Beverley sees in Edwards a reflection of his own fierce spirit and shades of the incomparable Michael Jordan. To the seasoned eye of Beverley, Edwards possesses that unique blend of skill, determination, and unyielding drive that set apart the icon.
At just 21 years old, ANT is already playing at an elite level in the NBA, especially during important playoff games. In his second playoff series, he averaged 31.6 points, 5 rebounds, and 5.2 assists per game. There is no doubt that Anthony is a rising star of the NBA.