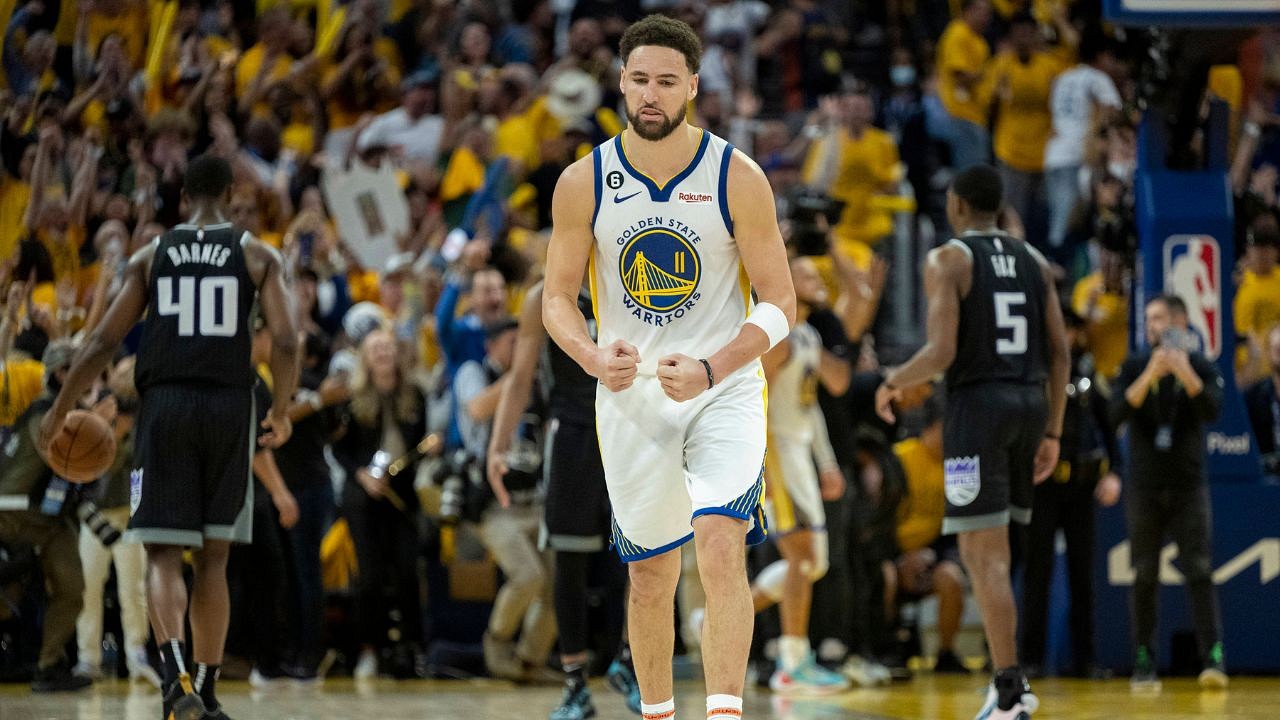 basketball
"I'm a Freaking Genius!": 2 Years After Labelling Draymond Green 'A Cheater,' Klay Thompson 'Toots His Horn' About Jenga Skills
Klay Thompson is one of the most competitive players to ever grace the NBA. That even goes for other games as the four-time NBA Champion was seen taking Jenga seriously. The 6'7 shooting guard recently was invited to play Jenga as a part of the game segment for media day.
Klay announced to the media team present at the shot that he was one of the best Jenga players. But one thing Klay surely is? Not a good loser. Klay two years ago even called out Draymond Green for cheating during Dominoes.
Klay has MJ tendencies
To play sports professionally, you have to be competitive. Klay Thompson is one of the few players that take this winning attitude to the edge. But unlike most players of his profile, Thompson lives a very secretive life, little about his private life is known to the general public.
Klay was recently seen being hyped to play Jenga as part of media day. Thompson was captured saying "Jenga. You looking at an expert Jenga player". Klay would approach the Jenga table and clear two blocks with cat-like reflexes. The All-Star guard after making the move exclaimed,
"I am a genius".
Jenga is fine, but don't bring up Dominoes around the Warrior's guard. Klay has a chequered past with Dominoes and that's all due to Draymond Green. Thompson even accused Draymond of cheating on his Instagram Live, two years ago.
Loading embed tweet https://twitter.com/Lumberlend/status/1416802828337786882?ref_src=twsrc%5Etfw
Klay was heard telling his live audience, "Draymond took so much damn money from me, I'm sick of that dude. I'm never playing Draymond at Dominoes again, he's a cheater. Trying to see me on the chess? What's your rating? Gotta be 800 & above. " With Draymind signing a new four-year deal with the Warriors, Klay has enough time to get his money back or lose more.
Klay takes lessons from The Goat himself
In the same video, Klay was also seen flexing his chess skills to the media guys. Many players on the Warriors squad love playing chess, and their franchise had the perfect guest lined up for them.
Magnus Carlsen, arguably the greatest Chess player of all time, was invited to the Western Conference Finals back in 2022. Klay Thompson didn't let this opportunity slide and got a few pointers from Magnus.
Magnus, unknown to many, is a fan of the NBA and even plays basketball. Klay needed tips to beat his chess rival and long-time teammate Andre Iguodala.