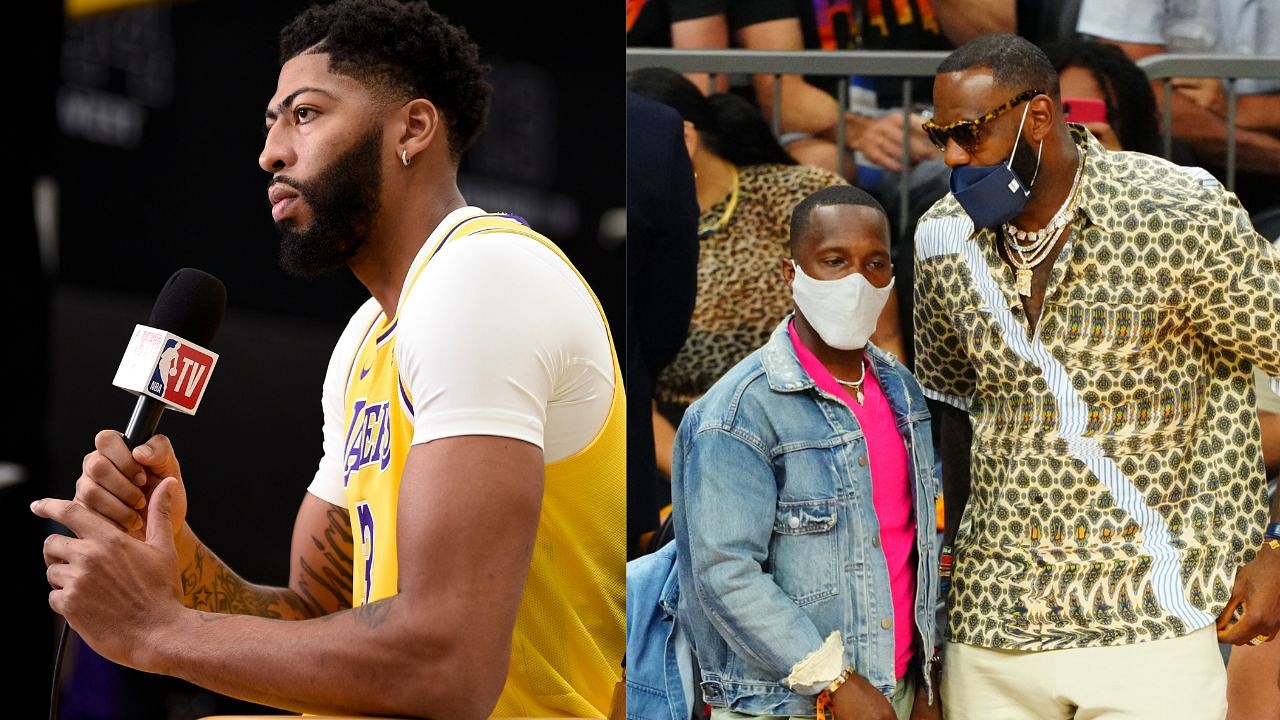 basketball
In His Bid to Join LeBron James' Lakers, Anthony Davis Lost $50000 After Agent Rich Paul Went Public with a Trade Request 4 Years Ago
Earlier this summer, the NBA issued a memo informing all the 30 teams in the NBA that they have prohibited Damian Lillard and his agent, Aaron Goodwin from pursuing a Miami Heat-centered trade request. Anthony Davis and his agent Rich Paul went through similar troubles with the league four years ago, in their attempt to secure a decent bid. The NBA ended up fining Davis $50,000 after his newly recruited agent went public with a trade request to the New Orleans Pelicans.
Anthony Davis parted ways with longtime agent Thad Foucher in late 2018 before hiring Rich Paul soon after. Paul, who also represents Los Angeles Lakers superstar LeBron James, publicly declared in early 2019 that AD wanted out of the New Orleans organization because he wants "a chance to win consistently and compete for a championship."
Anthony Davis' $50,000 fine might have opened the doors of LA for him
The NBA had immediately opened an investigation on the public trade request. In the end, they ended up fining Davis $50,000 for "violating a collectively-bargained rule prohibiting players or their representatives from making public trade demands…in an intentional effort to undermine the contractual relationship between Davis and the Pelicans."
The Pelicans organization also publicly declared their disappointment at the 6ft 10 forward's request. However, many talking heads had predicted such a move. The eight-time All-Star had cemented his place as one of the best players in the league by then and wanted to contend for a title with a competitive side.
Paul's public request might have cost AD some cash but it made other teams aware of the then Pelicans star's desire to be traded. The Lakers' front office eventually managed to facilitate a deal with the Pelicans in the summer of 2019, teaming up Davis with LeBron James. The next year, the superstar duo would lead the LA side to an NBA Championship, AD's first-ever tryst with the Larry O'Brien trophy.
Rich Paul recently noted that the Lakers weren't worried about AD's history with injuries
AD's association with Rich Paul has managed to withstand the test of time as the veteran agent recently facilitated a three-year $186 million deal for the 30-year-old Lakers star. Paul has been on Davis' side despite the latter facing lots of question marks regarding his checkered past with recurring injuries.
Meanwhile, Paul informed Mark Medina recently that the Lakers weren't concerned about AD's injuries while signing him. They just wanted a talented warrior to assist the King on the hardwood.