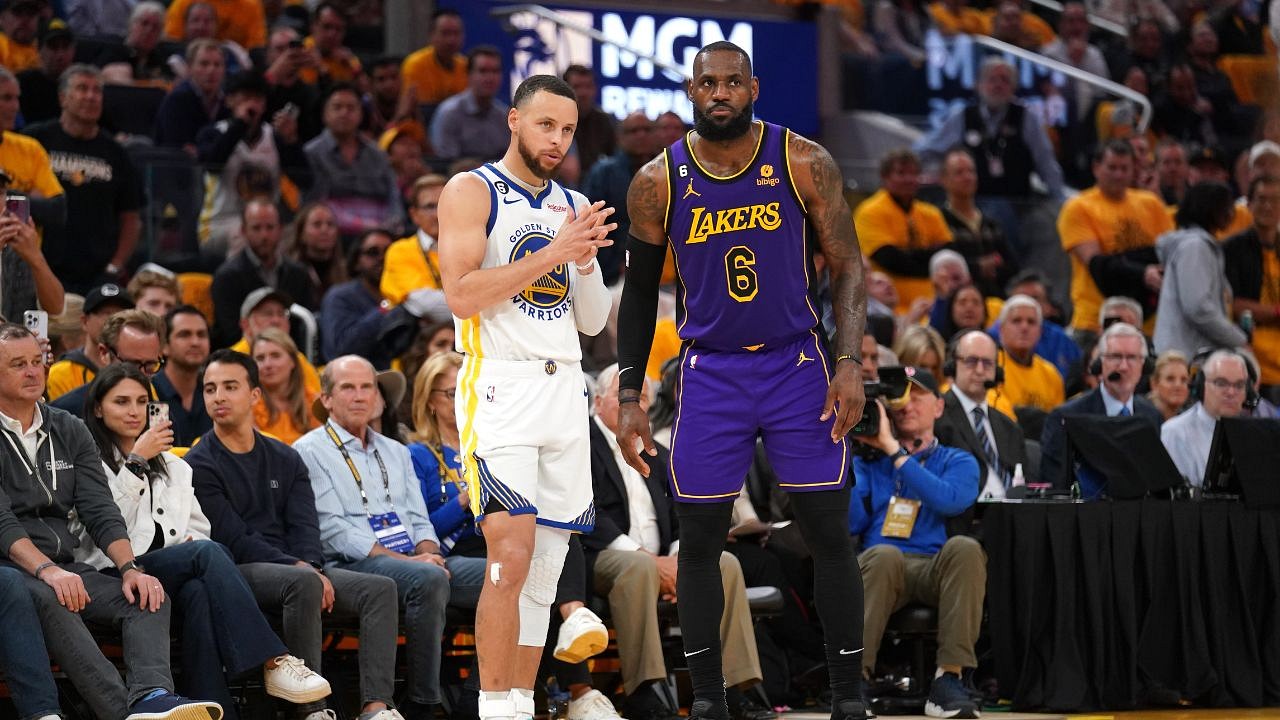 basketball
Is Stephen Curry Playing Tonight vs Lakers? Warriors Release Availability Report for 6ft 2″ Superstar in Game 3
The Warriors made a statement in their last face-off against the Lakers. Having lost game 1, they came to game 2 on a mission. The mission was to assert their dominance. The game saw Klay Thompson lead the offensive charge while Stephen Curry adopted a much more passive role. The 6ft 2″ guard showcased playmaking brilliance and dominated by feeding open shooters at crucial times. Going into Game 3, his presence may very likely prove to be deciding factor. Fortunately, the Warriors' lineup will feature the shooting powerhouse.
The Lakers are an exceptional team. Their defensive abilities have already been proven and Darvin Ham has shown how he can use his current squad to win high stake games.
But the Warriors are nothing like their previous matchups. The defending champs have one of the most lethal offenses in the league with many players who can rain down shots from the perimeter or drive the lanes.
Stephen Curry will lead the Warriors in Game 3
The Official NBA Injury Report has not mentioned Stephen Curry on the list. Only Andre Iguodala, Ryan Rollins, and Patrick Baldwin Jr. are mentioned on the list. Iguodala and Rollins are out while Baldwin Jr. is listed as questionable.
This means the Warriors are effectively still at full strength. Stephen Curry will suit up and play. With him on the court, the Lakers' defense will now need to make crucial changes to their strategy.
Loading embed tweet https://twitter.com/warriors/status/1654533544792973312?ref_src=twsrc%5Etfw
They can't focus entirely on stopping him from scoring. They need to ensure he is not as effective as a playmaker or risk losing another game. A 2-1 lead by GSW will certainly add more pressure on the Lakers in game 4.
The Warriors' lineup will be a little different than the last game. Kevon Looney will comeback and start as the center. He will be joined by Draymond Green and Andrew Wiggins on the frontcourt. Meanwhile, Warriors' backcourt will feature Stephen Curry and Klay Thompson.