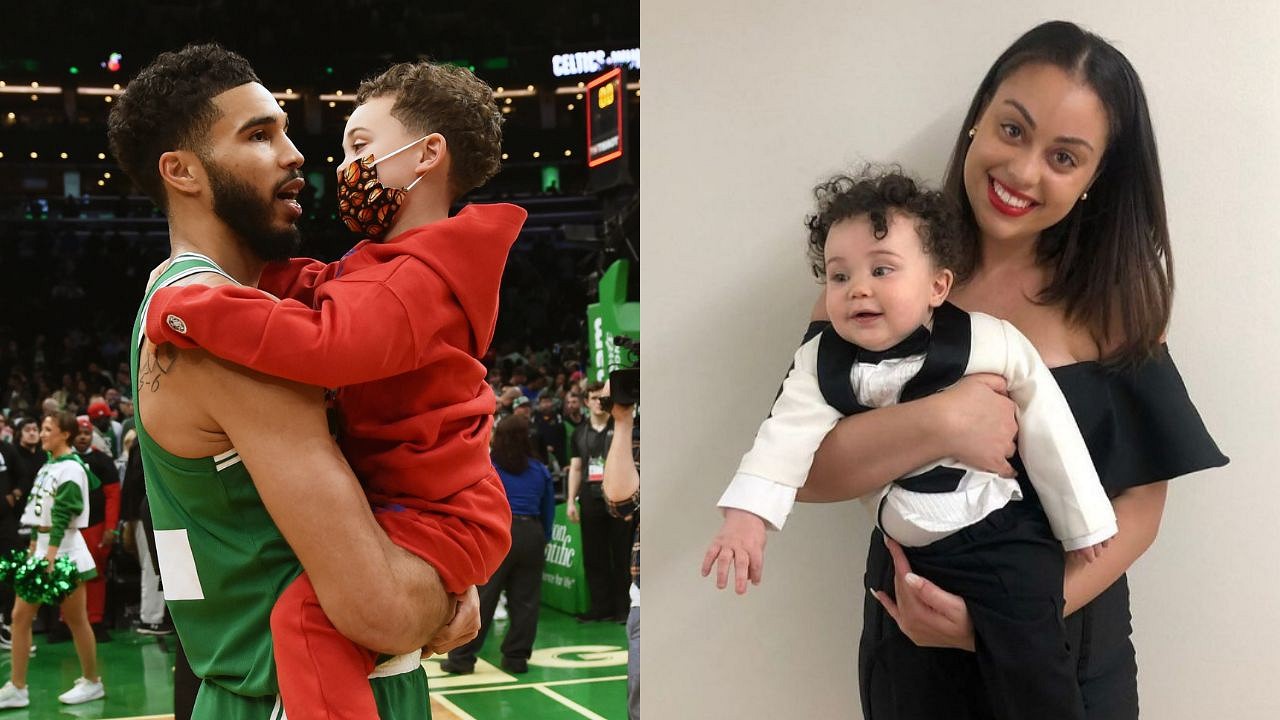 basketball
Jayson Tatum Baby Mother: How Toriah Lachell Built a 'Curly Hair' Business Despite Not Being an Instagram Celebrity
Jayson Tatum is easily one of the most talented youngsters in the league. His on-court excellence has vowed fans around the world. But apart from his game, there is another thing that makes Tatum a fan favorite. Strangely enough, for a star as young, he also, just like Stephen Curry, also comes with an adorable company. His son Deuce has won over the NBA community with his shenanigans. Unsurprisingly, while everyone knows about Tatum, only a handful of people know about Deuce's mother, Tariah Lachell, or how she built her business by opening a luxurious salon for curly hair despite not being too active on Instagram.
As per reports, Tariah and Tatum are not intimate partners anymore. They apparently split just a little while after Duece's birth. Fortunately, Tatum is a caring father and looks like he is doing everything to raise his son in the best way possible.
His support in raising his son has also allowed his ex Toriah to also focus on her career. Ms Lachell apparently has a gift and it seems she has been honing it over the years.
Jayson Tatum's son's mother, Toriah Lachell, runs her own high-end Curly Hair Salon
Toriah effectively runs three Instagram accounts. One, her personal account, is private and cannot be accessed by anyone she has not accepted as a follower. her second account, called hairbytoriahlachell, shows her work as a curly hair stylist.
Her third account is called The Curl Bar Boston. It's the official Instagram page for Lachell's Salon. In her own words she is a hair specialist and the salon caters to people with natural curls. They also focus on empowering people to embrace their natural hair.
All her three accounts combined have a  little over 26k followers. This shows that Toriah is by no means a social media celebrity. Considering her relationship with one of the most famous athletes in the world, this is fairly surprising.
However, she has still managed to build a business that definitely seems successful. The reviews and responses she has received point toward an incredible salon experience. Even the famous comedian Trevor Noah visited her Salon and posed for a picture after getting his hair done by Lachell.
Lachell's ambitions suggest she'd be a great role model to Deuce
Jayson Tatum is obviously a great role model for his son. At just 25, he built his own brand and found fame and popularity. But even then, Toriah's success isn't any less.
Granted that, in a way, she would never find the kind of fame and money that follows Tatum everywhere, however, she is still doing her best to follow her passion. She is finding ways to succeed and paving her own identity. To have such ambitious and driven parents is obviously a blessing for the young Deuce.