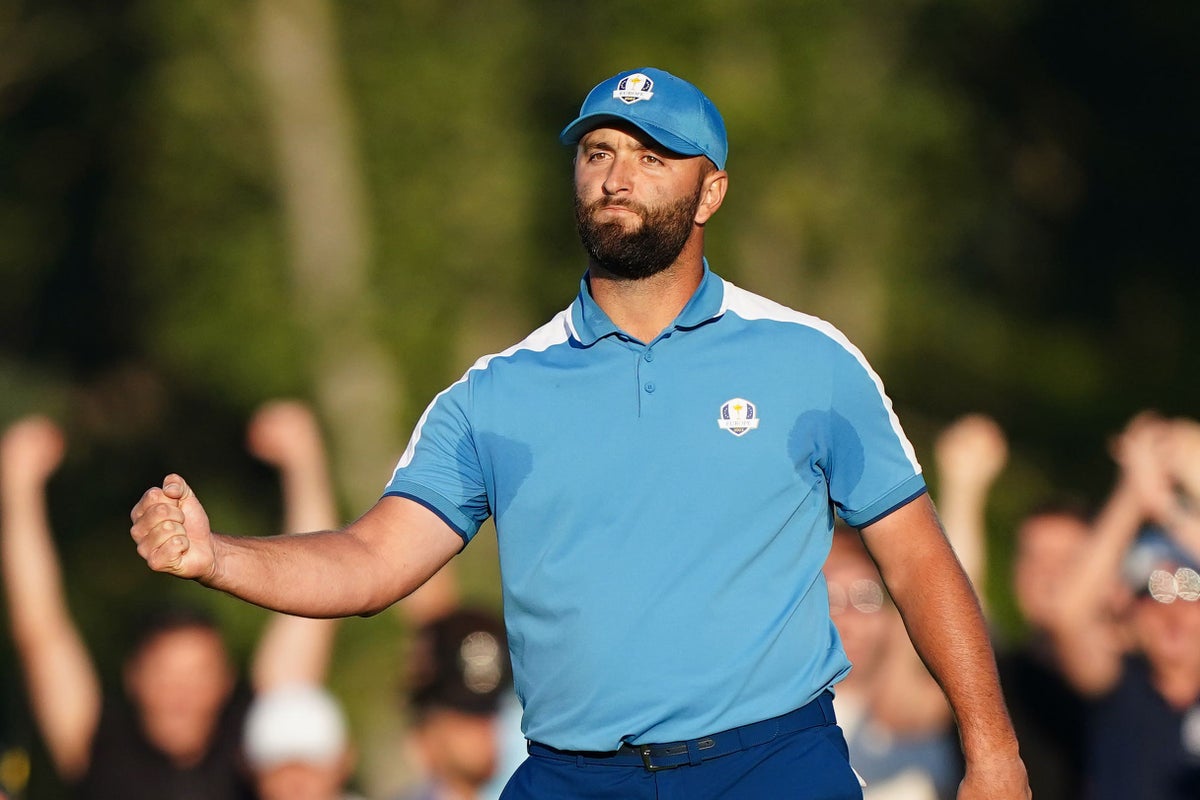 Golf
Jon Rahm explains reason for pulling out of Tiger Woods and Rory McIlroy's golf league
Sign up to our free sport newsletter for all the latest news on everything from cycling to boxing
Sign up to our free sport email for all the latest news
Jon Rahm will not compete in Tiger Woods and Rory McIlroy's inaugural TGL season after admitting the innovative event requires "a level of commitment that I can't offer".
The Spaniard's name was removed from the TGL website on Wednesday evening, sparking speculation among fans that the Masters champion may be considering a move to LIV Golf.
But Rahm and the TGL have now confirmed his absence and the reason the two-time major winner will join fellow stars Jordan Spieth and Scottie Scheffler by opting out of the new indoor golf league.
While Rahm didn't go into details, the 28-year-old lives in Arizona, with the TGL located in Florida each Monday from January, which could place extra strain on players commuting from out of state.
Rahm said: "I am sad to confirm that I will not be participating in the first TGL season.
"While I still think it's a great opportunity, right now it would require a level of commitment that I can't offer. Best of luck to everyone envolved and may the best team win!"
A TGL statement said: "Jon is one of the most talented players in the game and we will miss him during the inaugural TGL season. We understand that players have to balance a lot of different facets of their professional and personal lives and respect Jon's choice and wish him well.
"TGL will name a new player to fill the 24-player roster soon."
Rahm is good friends with compatriot Sergio Garcia, who is the captain of the Spanish language-speaking team Fireballs GC, with Abraham Ancer, Carlos Ortiz and Eugenio Chacarra also on their roster.
The TGL is a tech-infused golf league that will see 18 of the world's best golfers compete in events held in a custom-built arena in Florida. The format will use golf simulators for some aspects with the hope of offering fans a shorter, different golf viewing experience.
The project is in partnership with the PGA Tour but has received funding from a host of celebrity investors including Lewis Hamilton, Lebron James, Justin Beiber, Shaquille O'Neal and Justin Timberlake amongst others.
In addition to Woods and McIlroy, the following players are confirmed:
Collin MorikawaRickie FowlerMatt FitzpatrickXander SchauffeleMax HomaJustin ThomasAdam ScottBilly HorschelJustin RoseShane LowryTommy FleetwoodTyrrell HattonTom KimKeegan BradleyCameron YoungSahith TheegalaKevin KisnerWyndham ClarkPatrick CantlayLucas GloverMin Woo Lee

Source link