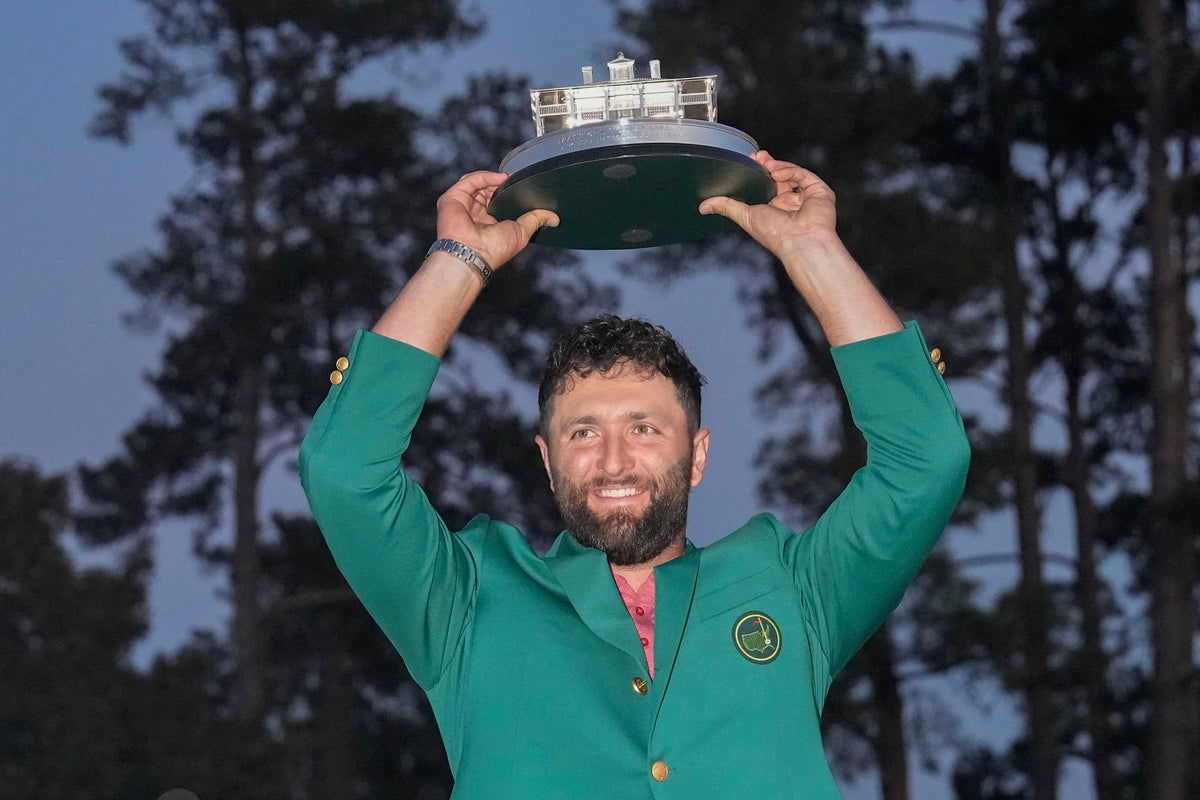 Golf
Jon Rahm hoping to 'ride the wave' of success at US PGA Championship
Sign up to our free sport newsletter for all the latest news on everything from cycling to boxing
Sign up to our free sport email for all the latest news
Jon Rahm hopes he can "ride the wave" of his brilliant form this season to more major success.
Rahm has won four times in 11 events in 2023, the most recent seeing him replace Scottie Scheffler as world number one after succeeding the American as Masters champion at Augusta National.
The former US Open champion is now halfway to completing a career grand slam and, with the majors coming thick and fast since the US PGA Championship moved from August to May in 2019, Rahm admits he is relishing the prospect of adding to his tally at Oak Hill this week.
"I'm confident. I feel good," Rahm said. "It's been a great year. It's been an amazing year. I'm just hoping to keep adding more to it. It's been a lot of fun, and hopefully I can keep riding that wave.
"There's always little things we all want to improve, but I think at the end of the day it's all what's going on between the ears on the golf course more than technique at this point of the season.
"It doesn't happen often that a player wins more than one major in a year, so it would be amazing to be able to join my name to that list. Latest to do it that I can remember was Brooks (Koepka), was it 2018?
"Before that Jordan (Spieth) in 2015. It just doesn't happen often so I would love to."
Spieth needs to win the US PGA to complete a career grand slam, although he is doubtful this week with a wrist injury, while Rory McIlroy's latest attempt to become the sixth player to have won all four majors ended with a dispiriting missed cut in the Masters.
Asked about his own prospects of joining golf's most exclusive club, Rahm said: "Obviously if I were to win this week or the Open Championship it really becomes a true reality, but winning two majors is not easy, and picking which ones you win is a little ludicrous to think about.
"I think obviously winning the grand slam would absolutely be amazing, but I think, without sounding too conceited or arrogant, I'd rather focus on the number of majors you win than having the grand slam per se.
"Obviously it would be amazing, but the more you put yourself in the position to be able to win majors, the more likely you might be to get it done.
"But it's a very small number of players to do it, last one being Tiger (Woods). It's obviously not an easy thing to accomplish."