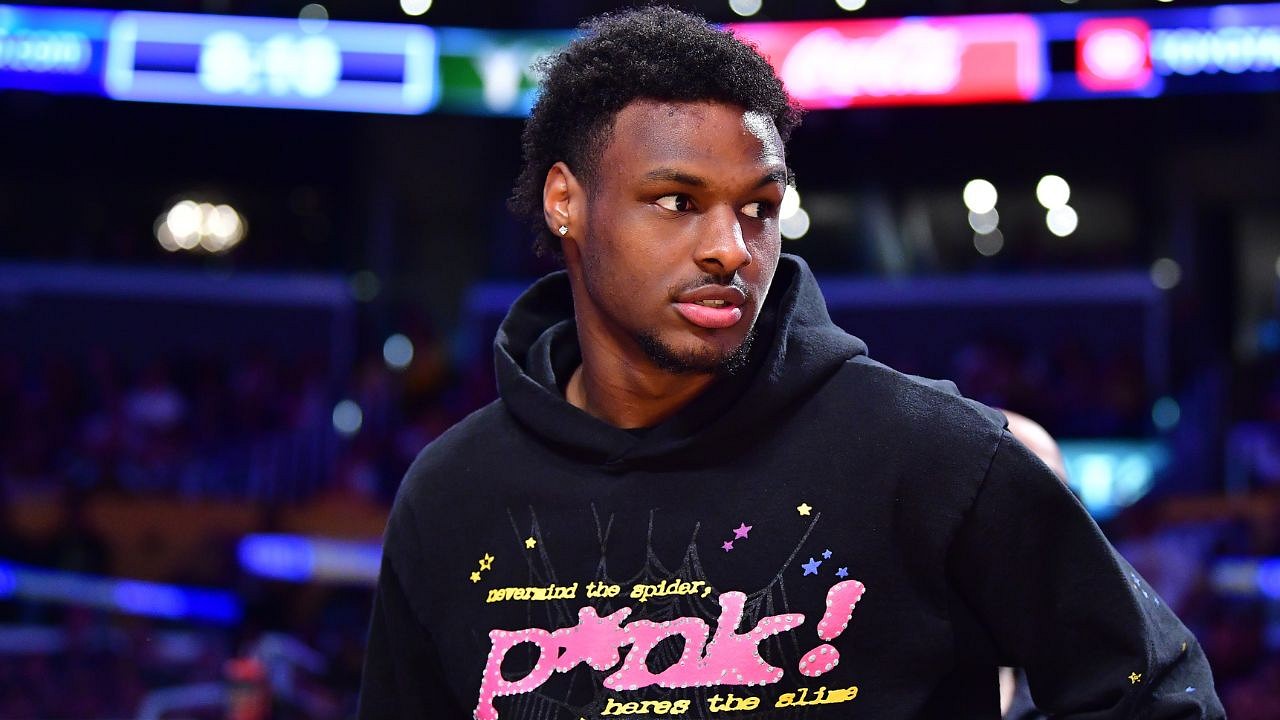 basketball
LeBron James' Son Bronny Reps 'Failed Laker' Russell Westbrook Despite Clippers Star's Troubled Time with Father
Bronny James' declaration that he'll be playing college basketball at USC was met with much fanfare last week. LeBron James' eldest son took to Instagram to share a promo of his USC tenure, donning a #0 jersey. It's ostensibly a nod to Russell Westbrook – his favorite player.
Bronny James has been one of the most followed basketball prospects of recent times. The 18-year-old was fated to have a microscope on his activities, given his illustrious background.
However, it can be safely said that the youngster has a good head on his shoulders. Refusing to let all the talk get to him, Bronny has placed work above everything in his pursuit of basketball excellence.
Having had an injury-marred couple of years, he finally broke out as a high school senior. Although Bronny's volume scoring isn't like most blue-chip prospects, he's had scouts raving about some of his other qualities.
Bronny James dons #0 jersey to honor Russell Westbrook
By the time the NBA All-Star Weekend had arrived, Bronny had done enough to merit a top-10 berth on ESPN scout Jonathan Givony's rankings for his High School class.
This led to the hype around LeBron's first son reaching even higher levels. Bronny's college future, by that point, had been narrowed to 3 choices – USC, Oregon, and Ohio State.
More than 2 months later, he broke his decision of joining Isaiah Collier as a guard with USC in a press conference. Since then, this is the first piece of media that Bronny has put up in his new college colors.
Loading embed tweet https://twitter.com/tweet_amulya/status/1656358891125633026?ref_src=twsrc%5Etfw
The youngster has spoken about his admiration for Russell Westbrook in the past. He's already worn this jersey number during his school years in honor of the 2017 NBA MVP. It seems he's continuing with this in his college years as well?
Getting Russell Westbrook, as most Lakers fans will agree, was not a great trade for the team. His $47 million salary handicapped them from making deals for other role players, and he fizzled out during his time with the team.
How likely is Bronny to play on the same team as LeBron James?
At the outset, Bronny does not look like a high-ceiling NBA player. Clearly, no player who hasn't averaged 20 points per game even in lowly HS competition can be considered a lethal NBA-level scorer.
Bronny is also likely to be a bench player for USC this season, given the quality they have in their backcourt. This means that he'll probably have to wait at least till after his sophomore year to realistically hope for an NBA berth.
King James does seem to have 2-3 seasons more under his belt. We might still see the two donning the same jersey colors in a couple of years, but it looks unlikely at the moment. We need clearer proof of Bronny's excellence.