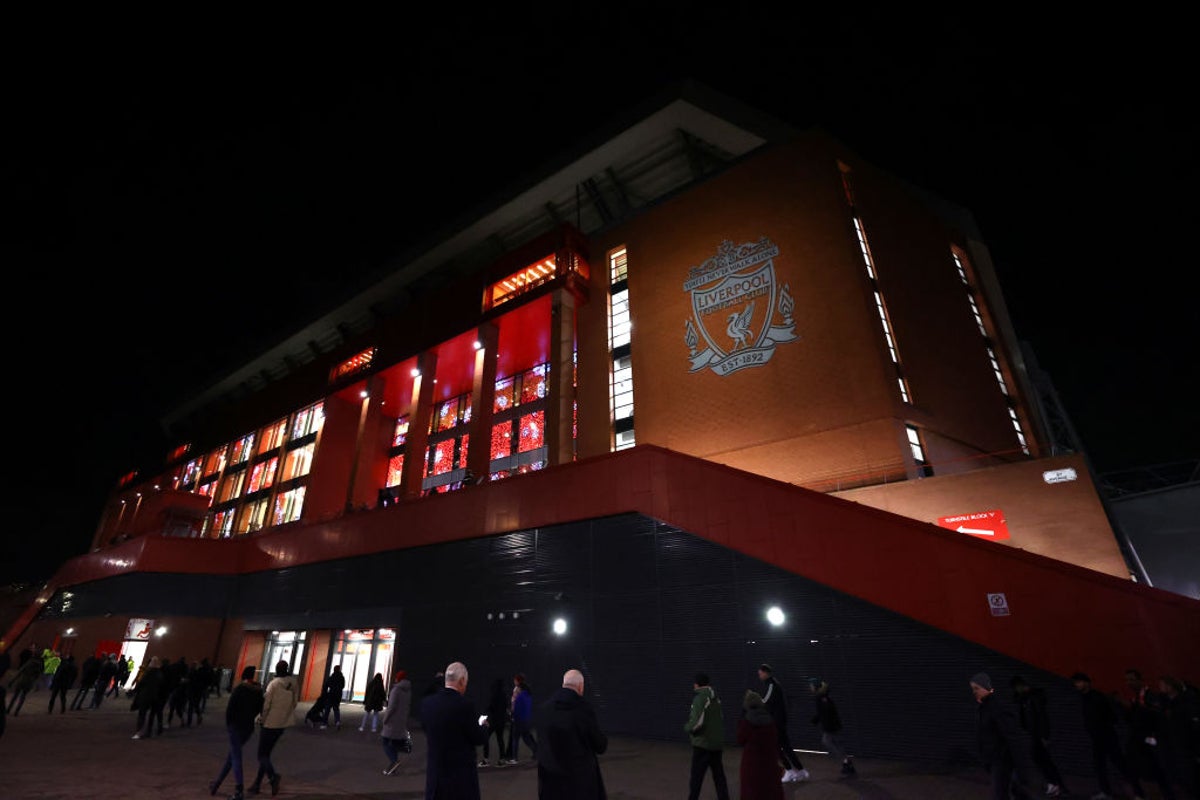 Football
Liverpool vs Leicester LIVE: Premier League team news and confirmed line-ups as Salah and Nunez start
Klopp on 'big' signing Cody Gakpo and January transfer window
Cody Gakpo will get a first-hand look at his new teammates this evening after signing for Liverpool from PSV Eindhoven earlier this week. The Reds play host to Leicester City in the Premier League tonight and will want to impress their new addition who is not yet eligible to play.
Jurgen Klopp's men continue their push towards the top four and come into the match in sixth place five points behind Tottenham (4th) but 15 away from the Premier League leaders Arsenal. Liverpool resumed their league campaign with a comfortable, if not entirely dominant, 3-1 win away at Aston Villa and are aiming to secure their fourth consecutive league victory.
Four wins from five matches before the World Cup break saw Leicester open up a four-point gap on the relegation zone but Brendan Rodgers' men toiled last time out when they were hammered 3-0 by Newcastle. James Maddison continues to recover from a knee injury which means the Foxes are without their most creative player in midfield and could struggle to contain Liverpool at Anfield this evening.
Follow all the action from the Premier League as Liverpool host Leicester City:
Liverpool vs Leicester
Liverpool host Leicester in the Premier League with kick off at 8pmThe Reds defeated Aston Villa last time out and can move within two points of the top fourLeicester are hoping to bounceback after being humbled 3-0 by Newcastle on Boxing DayLiverpool: Alisson; Alexander-Arnold, Matip, Van Dijk, Robertson; Thiago, Henderson, Elliott; Oxlade-Chamberlain, Salah, NunezLeicester: Ward; Castagne, Amartey, Faes, Thomas; Ndidi, Soumare, Dewsbury-Hall; Perez, Barnes; DakaShow latest update
1672430004
Liverpool vs Leicester
It's almost time for kick off at Anfield. Which way is this one going to go?
(REUTERS)
(REUTERS)
Michael Jones30 December 2022 19:53
1672429824
Liverpool vs Leicester
The Foxes are aiming to win four straight away league games without conceding for the first time in their history. Can they keep a clean sheet at Anfield tonight?
(AFP via Getty Images)
Michael Jones30 December 2022 19:50
1672429524
Klopp praises Salah and Robertson
Jurgen Klopp took the opportunity in tonight's matchday programme to single out Mo Salah and Andy Robertson for their contributions to Liverpool.
The Reds manager wrote: "A couple of our players reached incredible individual landmarks and I am a great believer that these moments should be acknowledged and celebrated.
"For Mo Salah to be talked about in the same sentence of Sir Kenny Dalglish, the legend of all Liverpool legends, speaks for itself. Best of all, I know Sir Kenny was at the stadium with his grandson to see Mo equal his goals tally and he could not have been more pleased for him. Again, that tells us everything we need to know about Sir Kenny.
"Andy Robertson also deserved the tributes that came his way for becoming the defender with the most assists in Premier League history. Again, this is a special achievement and one that he and we are very proud of. I used the word 'individual' and this is true in one sense because the records that Mo and Robbo have are their own, but the best thing about them is that they benefit the team and the club.
"This is where it becomes collective. The better we can do as individuals, in whatever role we have, the better we will do as a team. This applies tonight – especially tonight – because I know full well that Leicester will be wanting to strike back after a disappointing result on Boxing Day."
Michael Jones30 December 2022 19:45
1672429224
Cody Gakpo fills an immediate need for Liverpool but could be Jurgen Klopp's next long-term central project
Cody Gakpo is in, the latest Liverpool addition and the third part of a renewal of the front line which, for most of Jurgen Klopp's tenure, had been dominated by the triumvirate of Sadio Mane, Roberto Firmino and Mohamed Salah.
Only the latter now remains an immovable part of the Anfield attack, Mane departed and Firmino both injured and approaching the end of his contract. As such, the regeneration has come on apace across 2022, Luis Diaz and Darwin Nunez added to the mix before Gakpo now joins too.
In the short term, he's an obvious stop-gap addition: Diaz is sidelined, Diogo Jota too, while Nunez is needed centrally due to Firmino's own injury absence. That leaves the left wing spot up for grabs, at least on a temporary basis.
Michael Jones30 December 2022 19:40
1672428924
Liverpool's struggles
Liverpool have won three consecutive league games for the first time since winning their final three fixtures of last season. The Reds won only four of their opening 12 league matches this campaign.
On top of that they have kept just four clean sheets in their 19 Premier League games since the start of May, with only Southampton, Leeds and Aston Villa keeping fewer amongst ever present top-flight sides.
Michael Jones30 December 2022 19:35
1672428624
Can Leicester rediscover their defensive form?
Brendan Rodgers' side conceded as many goals in their 3-0 defeat against Newcastle on Boxing Day as they had in their previous 10 matches in all competitions combined.
The last time they both lost and failed to score in consecutive league games was October 2020.
Michael Jones30 December 2022 19:30
1672428324
Klopp pays tribute to Pele
Brazilian football legend Pele passed away yesterday at the age of 82 and the tributes have been pouring in for the three time World Cup winner who changed the game.
Jurgen Klopp spoke about Pele in the build-up to tonight's match saying: "My Dad always said, whatever happens in the future he will leave us the best, don't forget that.
"I saw him only as a kid playing but I met him once, around the World Cup in 2006. I have a signed shirt which he gave to me for my birthday which is pretty special, so it feels really tough to be honest.
"Let me say it like this, I believe in God, and whichever team he is playing for now has a decent player. Of course, it will be a massive loss and rest in peace."
Michael Jones30 December 2022 19:25
1672428024
From one king to another
Mohamed Salah needs one more goal to climb to outright seventh place on Liverpool's all-time top men's scorers list after the Egyptian matched Sir Kenny Dalglish's tally of 172 with his opener in the Boxing Day victory at Aston Villa.
The next opportunity for Salah to leapfrog Dalglish in the chart comes tonight as the Reds host Leicester City at Anfield in the Premier League.
(PA)
Michael Jones30 December 2022 19:20
1672427724
James Maddison getting 'special advice' after returning from World Cup injured
Despite managing his knee injury out in Qatar, Rodgers told a pre-match press conference that Maddison would be unavailable and was in London seeing a specialist.
Michael Jones30 December 2022 19:15
1672427424
Can Leicester win at Anfield?
Leicester have not been in the bottom half of the Premier League table at the turn of the year since the 2016/17 season, when they were reigning champions.
They have recorded five wins against Jurgen Klopp's Liverpool in league and cup, a joint-high with Manchester City.
But, all five of the Foxes' victories were at the King Power Stadium.
Michael Jones30 December 2022 19:10