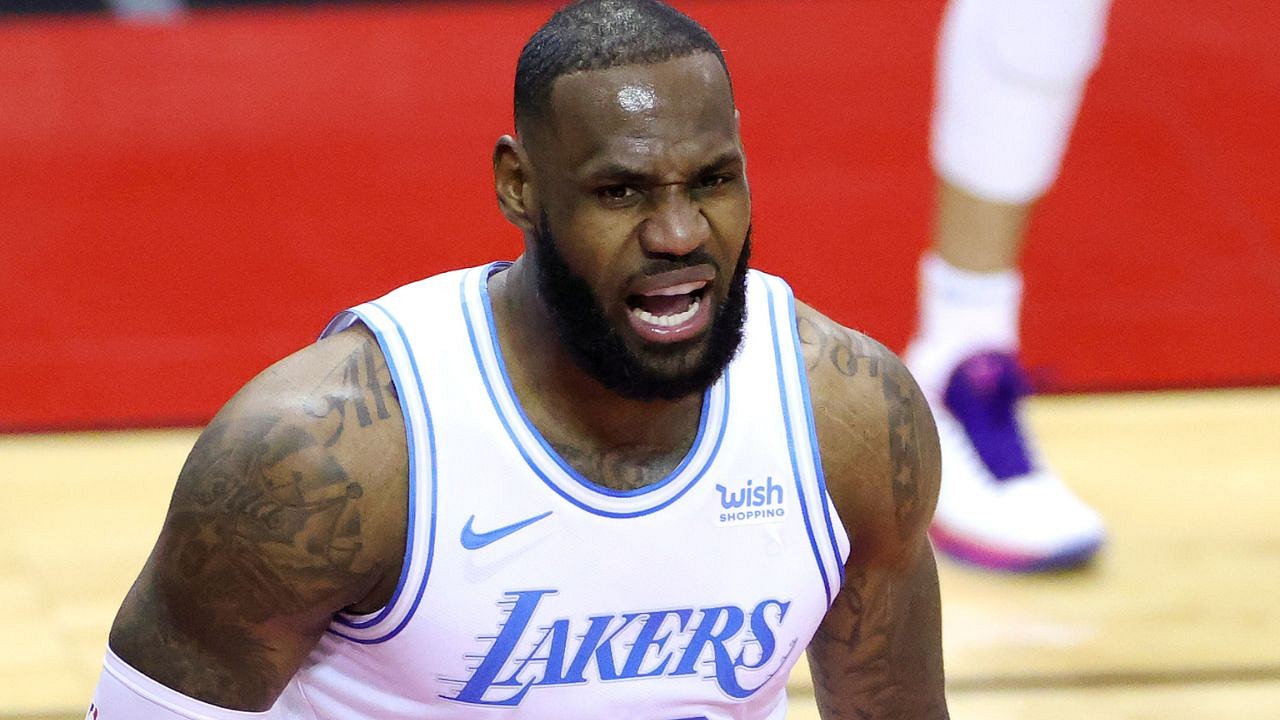 basketball
"Man HELL NAH!": LeBron James Rebels Against USDA Approving Lab Grown Chicken in Front of 156,000,000 Followers
Western countries have been witnessing raging debates between Vegan groups and meat eaters on the issue of meat consumption for a long time now. Vegan advocacy groups have always maintained that slaughtering animals for consumption is both inhumane and harmful for the environment. On the other hand, a large section of the public have accused Vegan advocates of disrupting their daily lives with constant protests at meat shops and other public locations. Amidst heated debates between the two sides, the United States Department of Agriculture(USDA) has reportedly approved two companies to sell lab-grown 'chicken meat' . Meanwhile, Los Angeles Lakers superstar LeBron James recently clarified his stance on the issue with a resounding 'No' in front of his 156,000,000 Instagram followers.
LeBron James has proven to be an influential figure in national politics with his unapologetic involvement in a lot of pressing political issues in the past. King James had been a major voice against the prevalent police brutality issues in the United States during the George Floyd protests. However, his contribution to society is not limited to just raising his concerns at issues. In fact, LeBron has worked hard to build programs like 'I Promise' through the LeBron James Family Foundation to give back to the underserved members of the community.
LeBron James hates the idea of lab-grown meat
USDA has reportedly approved the companies, UPSIDE Foods and GOOD Meat, to cultivate 'chicken meat' for commercial purposes. The companies had already received the green signal from US Food and Drug Administration(FDA) to sell their products. Lab-grown meat are produced by incubating cells of living organisms and then growing them into large masses of meat.
"Instead of all of that land and all of that water that's used to feed all of these animals that are slaughtered, we can do it in a different way," a Fox report quoted Eat Just(owns and runs GOOD Meat) co-founder and chief executive Josh Tetrick. Even though lab-grown meat producers believe that cultivated meat will save the environment and prevent the senseless killing of animals, they have admitted that the process is still too expensive to send the produce to retail stores.
LeBron James is not on board with Lab Grown Chicken pic.twitter.com/BxL4hlxo5G
— What are NBA Celebs Upto? (@NBACelebsUpdate) June 26, 2023
LeBron James dismissed the possibility of consuming lab-grown meat with a resounding, "Man Hell Nah!!!!!!", on his Instagram stories. Many social media users seemed to resonate King James' skepticism of the product.
No thanks
— Lisa Kay (@lisakayviking1) June 23, 2023
Never
— Q (@QArtho) June 23, 2023
Do you mind if we all don't rush out to buy it?
— Robert Ikard – Dallas, Texas Real Estate-Podcaster (@robertikardpod) June 23, 2023
James' involvement in political issues
LeBron James has never shied away from vocalizing his anger against contemporary social and political malpractices. He has also condemned political figures like President Donald Trump for their potentially harmful rhetoric against marginalized groups.
The four-time NBA champion has also called out the media for their biases and their tendency to undermine the opinions of athletes like him. So it's not surprising to see LeBron take a strong stance against lab-grown meat.
The post "Man HELL NAH!": LeBron James Rebels Against USDA Approving Lab Grown Chicken in Front of 156,000,000 Followers appeared first on The SportsRush.