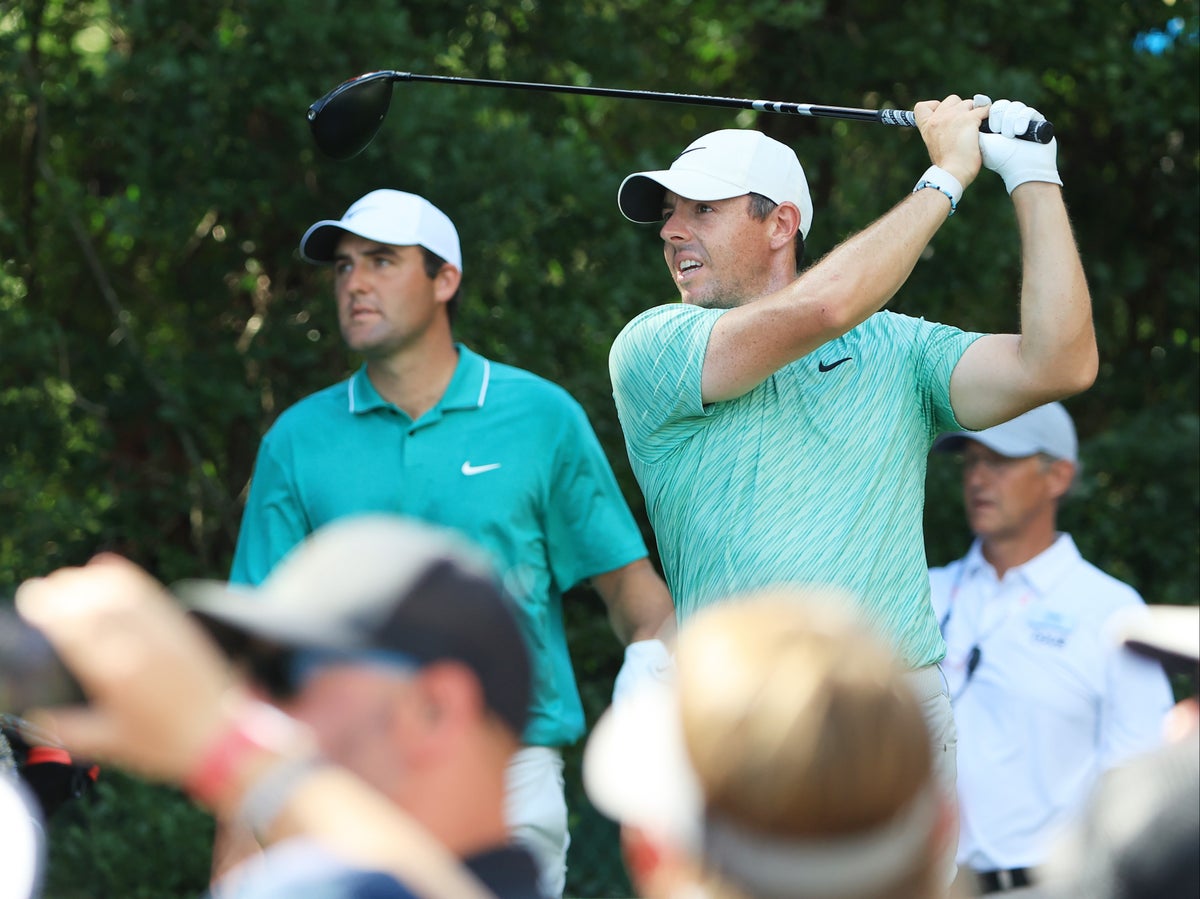 Golf
Masters tips: Experts on best bets and contenders to watch
Sign up to our free sport newsletter for all the latest news on everything from cycling to boxing
Sign up to our free sport email for all the latest news
The best golfers in the world have descended on a famous patch of Augusta countryside ahead of what appears set to be a fascinating edition of The Masters.
A fantastic start to the PGA Tour year has teed up a mightily intriguing first major of the year, with Scottie Scheffler, Jon Rahm and Rory McIlroy all in good form and likely to contend.
Jordan Spieth and Jason Day have also looked back to somewhere near their best in recent weeks and know what it takes to challenge around Augusta.
And then there is the return of the LIV Golf rebels, perhaps a little more motivated than usual after the acrimony of the last 18 months and out to prove their worth on their return to the tour.
But who are the experts tipping to pull on the green jacket on Sunday evening?
Wayne Riley: "It wouldn't surprise me if Jason Day wins"
Popular Australian pundit Wayne Riley may never have played at The Masters but the two-time winner on the European Tour has deep knowledge of the Augusta course. The man known as 'Radar' thinks Spieth is set to be among the contenders if the American's short game clicks, but feels it may be time for his compatriot Day to finally claim a Masters crown he so desires.
"He (Day) is nipping like a dog [at returning to the winners' circle], I've got two tips this week," Riley told The Independent. "I'm going with Spieth, the way he's starting to play, his chipping and putting ability.
"And J-Day, my second. I know Jason Day when he played his best, he wanted the Masters so much, he wanted to be the first Australian to win it, Adam Scott obviously did that.
"He wants the Masters so much. [He was] out of the top 100 a few months back. He'll have a spring in his step up Magnolia Lane. I've got him doing well. Winning? I don't know, but it wouldn't surprise me."
Laura Davies: McIlroy is a "really good pick" – and don't rule out Tiger doing well
Four-time major winner Laura Davies thinks this could be the year that Rory McIlroy completes his career grand slam. The Northern Irishman has seemed quietly confident as he prepares to again take on a course that always suits him, with McIlroy enjoying working with a new driver. Davies feels if McIlroy can get off to a good start from the tee, he's got every chance of securing an elusive green jacket.
Davies explained: "I'll be really interested in his tee shot on the third – if he hammers it down beyond the right-hand bunker, I'll be thinking he's a really good pick.
"If he loses his driver early on, that's where he'll struggle, but I think he's so confident with the new driver and he's also confident with the putter, eight to 10 footers for par at the Match Play for halves. He's as ready as he possibly could be."
Among the other stories of the weekend will be the performance of Tiger Woods. Five times a winner at Augusta, Woods admitted ahead of the tournament that he is not certain how much longer his body will allow him to compete at The Masters, but Davies feels he still has it in him to put in a good showing.
"He's got all the shots, he putts as well as all of them still," Davies said. "If he gets any kind of sniff of it, don't count Tiger out. Making the cut? He won't even be thinking about that."
Paul McGinley: McIlroy is a "more complete player" than ever
Also fancying McIlroy to break his Masters duck is Paul McGinley. The 2014 Ryder Cup winning captain feels that the 33-year-old has elevated his game in recent months and is perfectly placed to secure the win.
"I love where McIlroy is at with his putting and now things have settled down off the golf course, I think he's riding a little bit of a wave going in," McGinley said to Sky Sports.
"I think he is more prepared now than he has been over the last 10 years to win The Masters. His game is better shape and he's a more complete player, physically and mentally, than he has been before."
Tiger Woods: Career grand slam for McIlroy is "just a matter of time"
(Getty Images)
While harbouring hopes of his own triumph this year, Tiger Woods is certain that his friend McIlroy has the game to complete the set and secure the one major title that the Northern Irishman has not won. "Rory has the talent. He has the game. He has all the tools to win here. It's just a matter of time." Woods said after playing alongside McIlroy in a practice round on Monday.
"A lot of things have to happen to win at this golf course. A lot of things have to go right. I think Rory has shown over the years he's learned how to play this golf course and you just have to understand how to play it.
"He has been there. Last year he made a great run, put himself there. I think that it's just a matter of time, whether it's this year or next or whenever it comes, he will get it done and he will have a career Grand Slam. It's just what year it will be – it will definitely happen."
Watch the opening major of the year live from April 6-9 exclusively live on Sky Sports Golf and NOW.