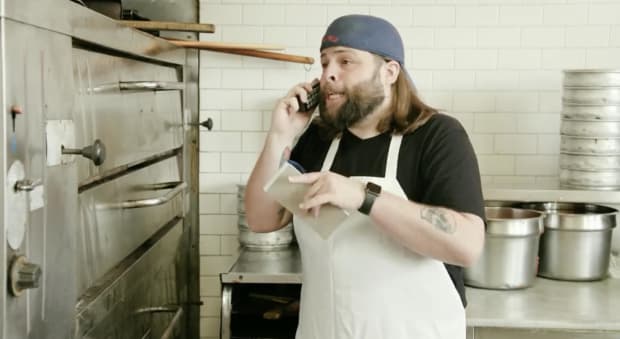 baseball
Mets Used a Surly Pizza Maker to Hilariously Announce Their 2024 MLB Schedule
Teams across Major League Baseball announced their schedules for the 2024 season Thursday. That means one thing: viral schedule reveal videos.
While nothing can top the Tennessee Titans' incredible schedule announcement earlier this year, the New York Mets may just just be baseball's winner with their hilarious announcement.
The video takes fans through the schedule by imitating different fanbases walking into a New York pizza shop. The Milwaukee Brewers fan requests cheese curds, a woman in Red Sox gear requests clam chowder… you get the point.
Get seats to New York Mets games with SI Tickets
The Mets' social media team even tossed in a fish and chips reference for their trip to London next June.
Here's the full video:
2024 schedule, fresh out of the oven. 🍕https://t.co/RKC2fO75w8 pic.twitter.com/QE0pPlQ5QK
— New York Mets (@Mets) July 13, 2023
Perfection.
Mets fans, even during a disappointing 2023 season, loved it.
https://t.co/vsF4spsODH pic.twitter.com/QKTvuSS6zc
— Mr. Blue Sky (@BX_Champ) July 13, 2023
Who ever came up with this idea is a genius. I love it. https://t.co/wmRsUOJlmP
— Lauren 🌙 (@nottheanakinway) July 13, 2023
Perfect. https://t.co/GmB6TJzIGd
— AJ (@AJGV_9) July 13, 2023
2024 will be much better man I can't wait https://t.co/nlN323HXa6
— 𝙹𝚊𝚌𝚔 (@dimesH0F) July 13, 2023
Cheering up Mets fans right now is no easy task, so mark this down as a win for the team's social media staff.