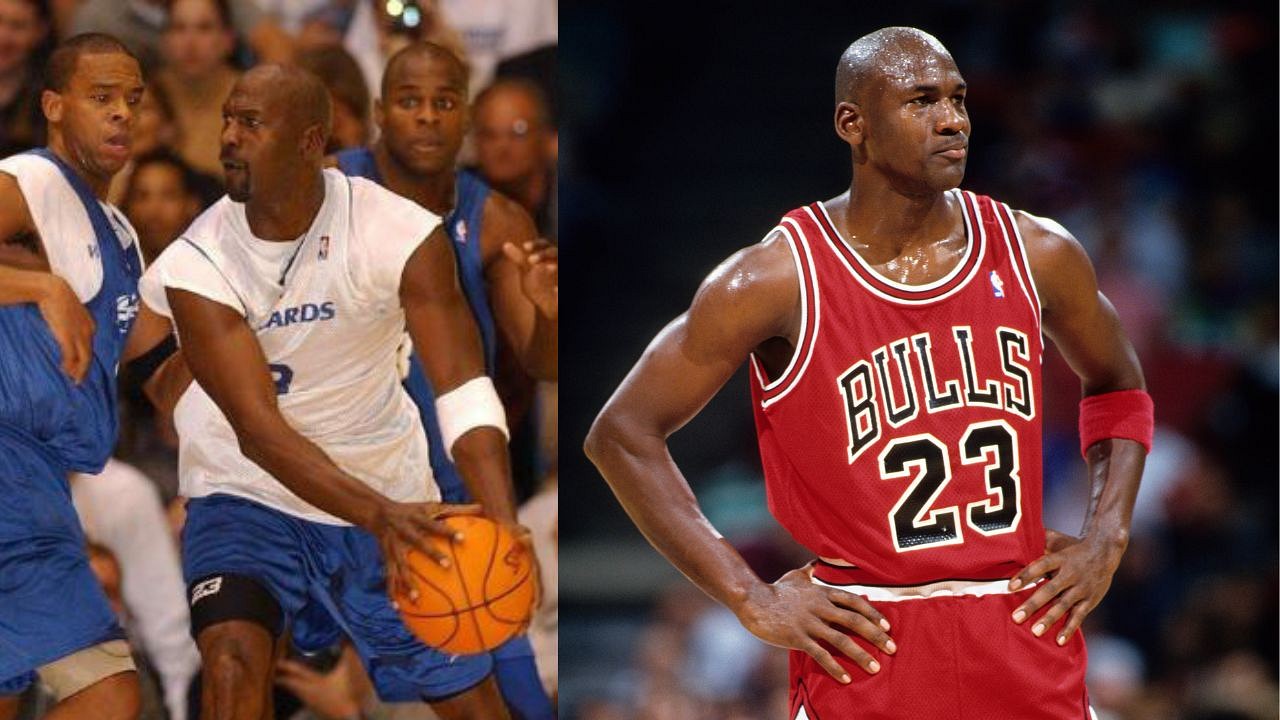 basketball
Michael Jordan Made His 2nd Return to the NBA with a $1,000,000 Gesture 22 Years Ago
On this day, 22 years ago, Michael Jordan officially announced that he would be returning to the NBA as a Washington Wizard. The six-time NBA Champion delayed his announcement after the September 11 attacks stunned the entire nation in 2001. While the nation was still recovering from the impact of the tragedy, Jordan decided to adorn his second return to the league with a thoughtful gesture. His Airness declared that he would be donating the entirety of his annual $1,000,000 salary for the upcoming season to aid the victims of 9/11.
After the Chicago Bulls decided to opt for a rebuild, Michael Jordan retired from basketball for a second time in early 1999, after leading the Chicago side to their second three-peat the previous year. At the time, the Bulls legend made the claim that he was '99.9% certain' that he would not be making a comeback to the NBA. However, the '0.1%' chance started to look really good after the turn of the century.
Michael Jordan made a return to the NBA with a grand gesture
On January, 2000, Michael Jordan would officially return to the NBA as part-owner and President of Basketball Operations for the Washington Wizards. The following year he would organize a specialized training camp with NBA players during the summer to shake off the rust in his body. He would also hire his former Bulls coach Doug Collins as the new head coach for the Wizards.
If it wasn't already obvious, MJ would finally announce his return to the league as a Wizards player on this day, 22 years ago. According to a CNN report published at the time, Jordan promised to donate $100,000 from his $1 million salary to help the children who lost their parents in the tragedy. The rest of his salary went to other concerted efforts for 9/11 relief.
Loading embed tweet https://twitter.com/Ballislife/status/1706307583110177125?ref_src=twsrc%5Etfw
"Obviously our country has changed forever, but nothing has changed more than the lives of the families of the victims of this tragedy," the CNN report quoted Jordan. "This fund is one of several wonderful efforts that will benefit the victims of the September 11th attacks."
Jordan postponed media interactions
In another gesture to show his sensitivity to the 9/11 attacks, Jordan decided to postpone his media interviews and press conferences till training camp. The move was intended to show respect to the families of the victims.
After his return to NBA action that year, Jordan averaged 22.9 points, 5.7 rebounds and 5.2 assists. However, he was restricted to playing only 60 games due to a knee injury.