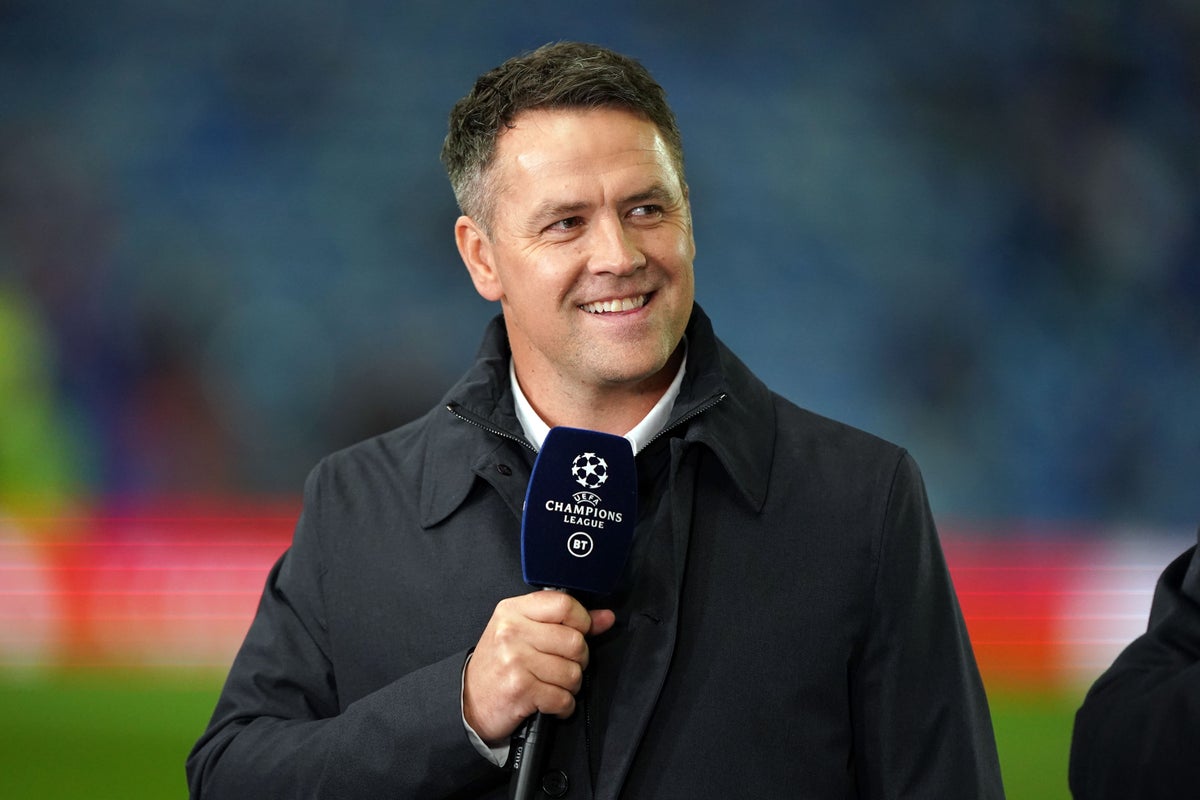 Football
Michael Owen says Chelsea made an 'expensive mistake' with £600m spending spree
Sign up to Miguel Delaney's Reading the Game newsletter sent straight to your inbox for free
Sign up to Miguel's Delaney's free weekly newsletter
Former England striker Michael Owen has claimed Chelsea have made a "real expensive mistake" with their £600million spending spree.
The Blues were dumped out of the Champions League at the quarter-final stage by Real Madrid on Tuesday evening and currently lie in 11th place in the Premier League table, 17 points adrift of the top four with seven games to go.
That is despite an eye-watering recruitment drive since the end of the last campaign which was capped by a £106.8million January swoop for World Cup winner Enzo Fernandez.
Speaking after the 2-0 home defeat by Madrid which ended their European hopes for this season, BT Sport pundit Owen said: "It's incredible, isn't it, how much of a mistake they made buying so many players and it's going to hit them where it hurts – in the pocket – because now they're going to have to get rid of players.
"Some players won't want to leave, so they're going to have to pay them off. It's been a real expensive mistake."
Owen and fellow pundits Joe Cole and Rio Ferdinand insisted the club needed a clear-out, but admitted that might prove difficult in the short-term.
Ferdinand said: "When you've got players sitting on huge wages who have got three, four, five, some six or seven years left on their contracts, the problem you've got is who buys them for a big price and pays that amount of wages that they're on?"
Owen responded: "Well, they don't, do they, so they're going to have a problem for a few years now. They're going to have players that they want out that they can't get out.
"They're going to have to get players out so they might have to get some of the players that they don't really want to get rid of out."
Chelsea currently find themselves in a state of limbo with Frank Lampard, who was sacked as manager in January 2021, back in interim charge as a permanent replacement for Graham Potter is sought following his departure earlier this month.
Former Chelsea midfielder Cole said: "It's a real tough job for Frank now because 30 players in a squad is absurd. A lot of them think they should be starting, let alone just in and around it. How are you going to motivate those players?
"They'll be on to their travel agents now thinking, 'What am I going to do for the summer?'. It's just a hard job for Frank to get a tune out of them for the rest of the season.
"But they've got to be professional. Some of them will be playing for their futures and trying to impress the next club; some of them will be trying to stake a claim for whoever comes through the door. It's tough for the club."
However, Owen believes despite the work which needs to be done, there is cause for optimism.
He said: "I think with a little bit of a clear-out, a smaller squad, a little bit of stability, it's virtually impossible they will finish in the bottom half again next season.
They could have a bunch of rubbish players and be languishing and thinking, 'Right, there's £500million needs to be spent'
Michael Owen
"They'll bounce back and they'll be a top-six team, I'm certain of that, so not all is lost at the moment. At the end of the day, they've still got some great players and a lot going for this club. They just need to sort out a lot of these problems that they've got.
"It could be far worse – they could have a bunch of rubbish players and be languishing and thinking, 'Right, there's £500million needs to be spent'."