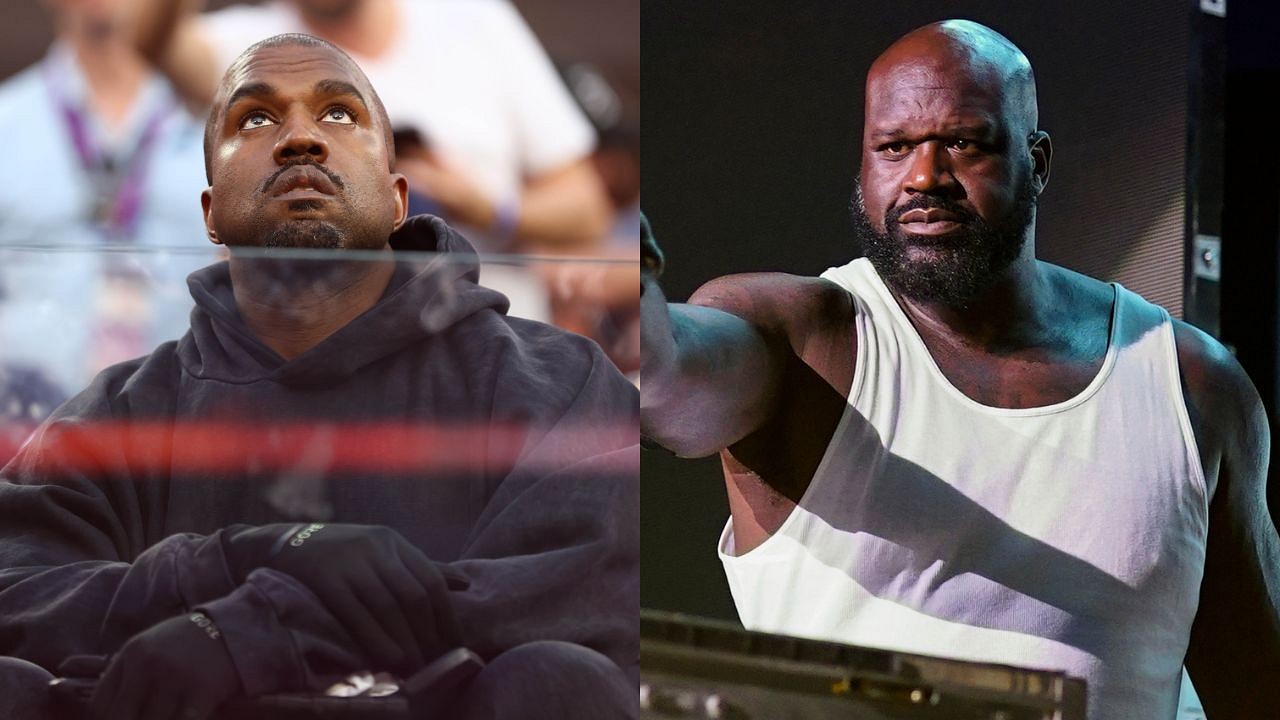 basketball
Months After Kanye West's $1,300,000,000 Adidas Fallout, Shaquille O'Neal Shines Light On 46 Y/o Rapper's Explicit Takes
Shaquille O'Neal and Kanye West have had a fairly recent yet tumultuous past. West has been in the headlines over the past year not only due to the extensive drama regarding his romantic interests but also because of the insensitive comments he made against the Jewish community. Adidas was forced to drop the 46 year old rapper and in doing so, had an inventory of Yeezy merchandise that was worth $1,300,000,000 sitting around that they couldn't profit from. now, Shaq seems to have found a certain level of amusements from West's past shenanigans.
The Los Angeles Lakers legend is very active on Instagram and shares posts to his stories every single day along with a couple posts a week. Whether it's him voicing his opinion on the day-to-days of the NBA or random videos of people doing parkour, Shaq's interest in videos on Instagram knows no limit.
Shaquille O'Neal posts a compilation of outrageous Kanye West's videos
Shaquille O'Neal took to his Instagram story to post a compilation video of various clips from when Kanye West something questionable. Given how eccentric of a personality West is, it's safe to say that this video was chalked full of iconic and yet outrageous quotes.
Loading embed tweet https://twitter.com/tragicpatek/status/1668927545625182210?ref_src=twsrc%5Etfw
Loading embed instagram https://www.instagram.com/p/CtPsxqAhesM/?utm_source=ig_embed&utm_campaign=loading
O'Neal and West have recently gotten into a feud as well revolving around Kyrie Irving's antisemitism row from the past 2022-23 season. With Irving being labelled anti-semitic after he'd shared a movie reflecting those values, Shaq would go on to call the former Nets guard an 'idiot'.
West didn't appreciate this as he would then go on to belittle Shaq's business ventures with Jamie Salters, the owner of Authentic Brands Group. Shaq being the second largest investor in ABG took offense to this and went off on West but also held himself back from going too far, telling him to get his family in order first.
Shaq's reason for not going too far with his beef with Kanye was because he had his mother, Lucille O'Neal, in mind as he figured she wouldn't like it.
Shaq gave a tour of his ABG office on Instagram
Shaquille O'Neal is very proud of the fact that he's as big of a part of ABG as he is. In one of the biggest full circle moments that could've taken place, ABG would own Reebok, the same company that Shaq had first signed him in his youth.
Given how proficient he is with his Instagram 'skills', it's not surprising that he took to the social media platform to show off his office at the company. It's unclear how often he goes there but it certainly was a decent office.