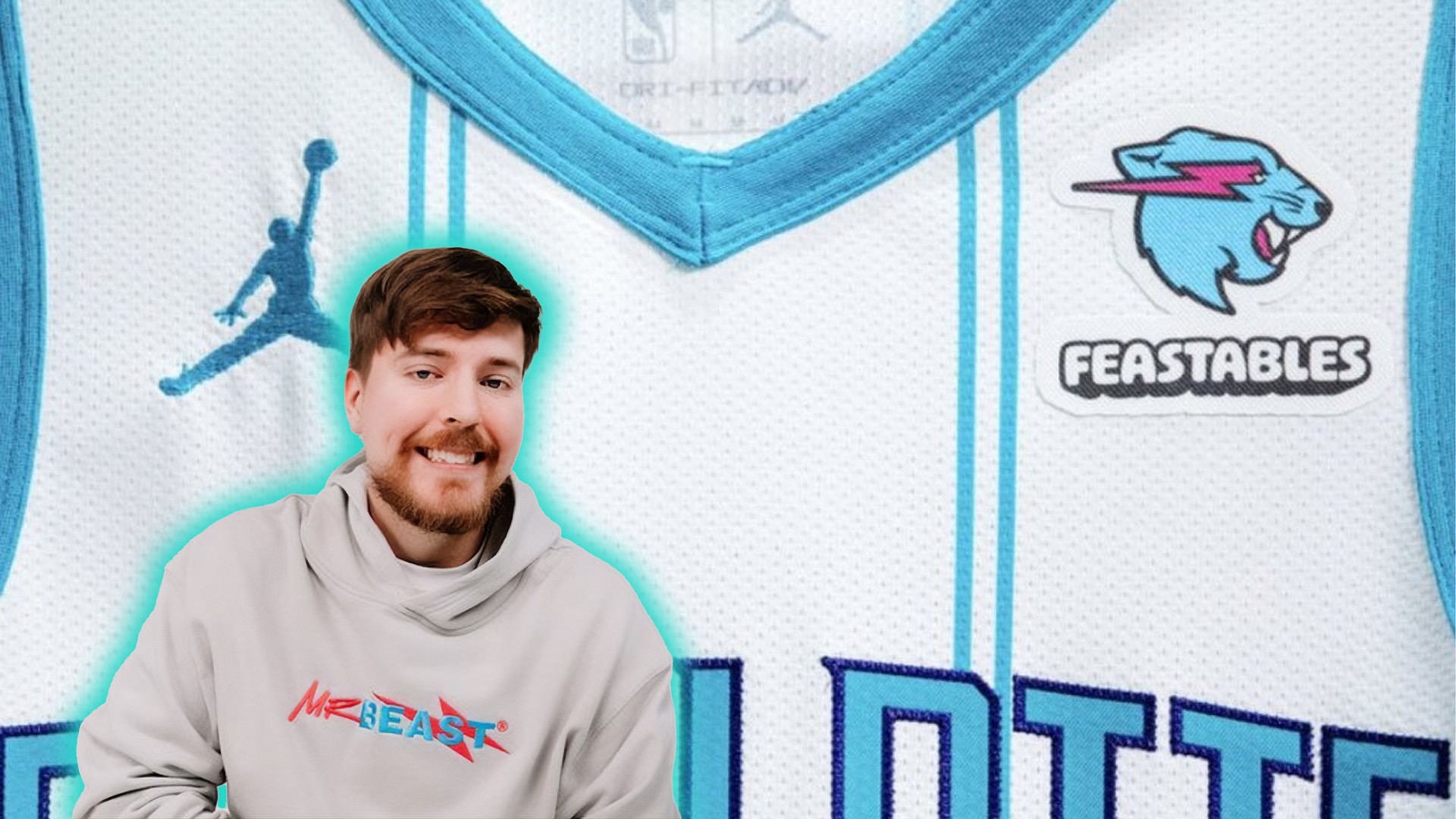 basketball
MrBeast and Charlotte Hornets patch a first-ever NBA deal: Valuing over $10,000,000 Feastables brand set to skyrocket
MrBeast becomes the first-ever social media influencer to sign an official patchwork deal with Charlotte Hornets. The YouTuber's own chocolate brand Feastables will be displayed on the jersey of the NBA team.
According to reports, Feastables by MrBeast is valued at over $10,000,000, and the sponsorship deal with the NBA team can boost it. This move by the YouTuber is as crazy as his video ideas, but this time it is also being lauded as an incredibly intelligent business move.
Fans of both the NBA team and MrBeast can see the official jersey on the court at the Hornets' next match. Many wonder why MrBeast is doing this with an NBA team now of all time, and we will answer those questions.
Feastables by MrBeast will benefit positively from their partnership with the Charlotte Hornets
The patchwork deal with Charlotte Hornets and MrBeast works both ways as it can help with sales. Existing fans of MrBeast are likely to follow the team and some might even buy the jersey. Thus, it can benefit the NBA team in terms of jersey sales and media exposure.
Loading embed tweet https://twitter.com/MrBeast/status/1708892535018405992?ref_src=twsrc%5Etfw
On the other hand, people will get to see MrBeast's Feastable brand on the court which induces curiosity in the brand. Hence, people, who haven't come across Feastables online, will get exposed to the chocolate brand. Moreover, Feastables are available at multiple retailers like 7-Eleven, Target, Walmart, and other American retailer giants, which makes it easy for them to gain customers.

On social media, Charlotte Hornets has a fan following of over 1.2 million and MrBeast has 24.2 million. MrBeast is additionally getting exposure in the NBA scene which will help him increase his popularity outside the internet. Moreover, each time the Hornets play against other teams, those team's followers will get to hear about Feastables which is already popular among netizens.
Loading embed tweet https://twitter.com/hornets/status/1708885741411954990?ref_src=twsrc%5Etfw
The more people talk about a social media influencer sponsoring a team, the more exposure his brand gets. All around this majorly supports MrBeast, but the Charlotte Hornets have a lot to gain as well. As crazy as the signing sounds, it is a thoughtful decision taken by the YouTuber. Moreover, odds have usually favored him in circumstances.
However, there are risks with this deal as well. Feastables might not be able to reach its intended target audience due to rivalries between team fans. If that ends up being the case, MrBeast might incur a few losses down the road. However, chances of that are low due to the massive reach and popularity of MrBeast and Feastables.