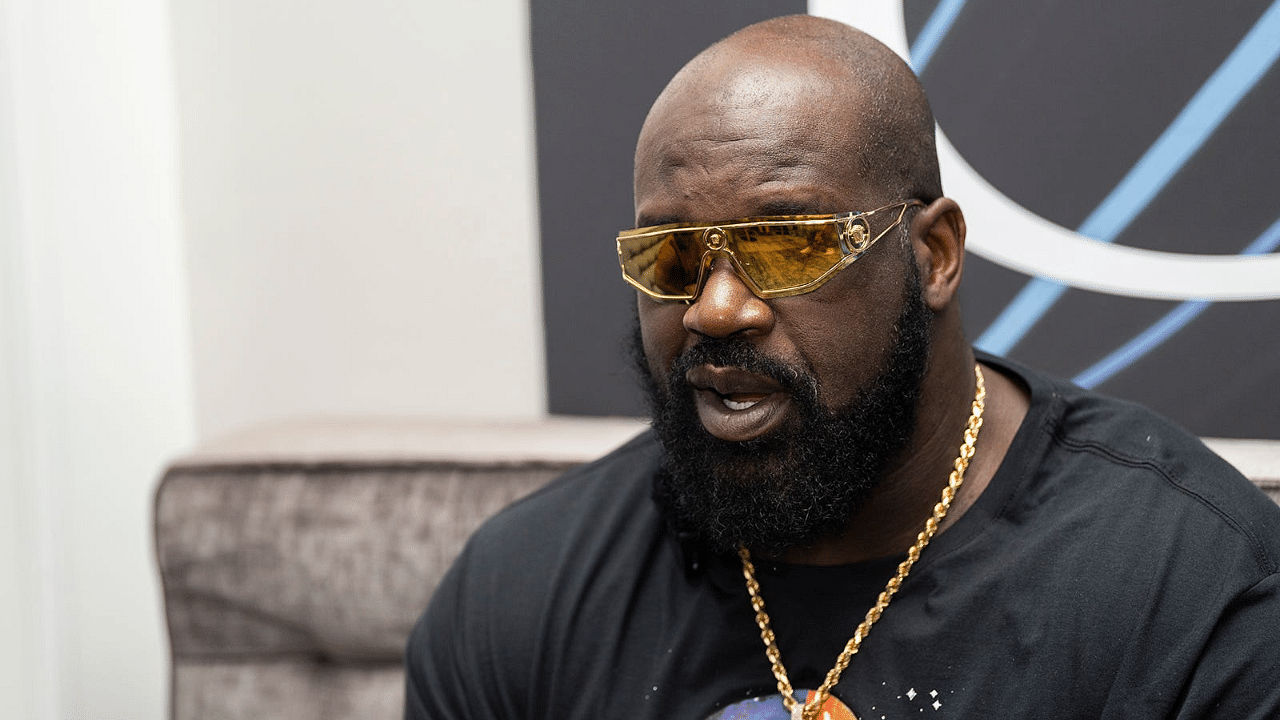 basketball
"My Mom Hates Them": Earning $3,000,000, 20-Year-Old Shaquille O'Neal 'Slyly Hid First Tattoo' From Stepfather
Shaquille O'Neal made a whopping $3,000,000 in his rookie season with Orlando Magic, back in 1992. That was obviously huge money for the then 20-year-old who lived a disciplined life until that point. Raised by his stepfather, former army Sgt. Phillip Harrison, Shaq's newfound wealth did not result in a change in attitude in front of his father. Instead, he was still just as scared and ended up hiding his first tattoo from his father for the longest time, according to Shaq Uncut.
O'Neal obviously has a lot of respect for his father and owes a big part of his success to Phillip Harrison. However, back when he was little, Shaq was undoubtedly scared of his stepfather. Despite gaining worldwide game, O'Neal continued to have a sense of fear, enough to force him into hiding the tattoo.
Shaquille O'Neal loved his "Superman" moniker during his playing days
O'Neal was utterly fond of his "Superman" nickname, a name he has been associated with right from his college days. As the first pick of the 1992 NBA draft, Shaq had already done enough to be recognized as the league's Superman.
Regardless, when he got a Superman tattoo, he was scared to show it to his father. This was despite the tattoo itself being small
"I got my first tattoo at twenty, in Hawaii. It was a little Superman tattoo. I didn't let Sarge see it for the longest time because I knew it would set him off. My mom hates them, too. Over the years I've collected a few more tattoos, but I keep telling my mother, 'When I'm done you're going to see me in a suit and tie anyway, so don't worry.'"
O'Neal claimed in his book that he was sure seeing the tattoo would set his father off. Over the years, he has obviously gotten inked multiple other times. While his mother Lucille O'Neal was similarly reluctant toward them, he found a way to convince her. Shaq told his mom that she would see him dressed in suits, so she didn't need to care if he got inked.
Phillip Harrison played a big part in O'Neal's development
O'Neal has spoken about his father's impact on his childhood multiple times. While he showed a comprehensive level of strictness with his son, Harrison still showed his love and support in his own ways.
For example, when O'Neal was little, Harrison was employed running a gym. He obviously could see Shaq had a high amount of talent for the game and wanted to support his son.
This led to Harrison deciding to steal an old, worn-out basketball from the gym. He ended up giving it to his son and told him to "dream with it" as much as he wanted. Those dreams eventually led Shaq to some extreme heights.
The post "My Mom Hates Them": Earning $3,000,000, 20-Year-Old Shaquille O'Neal 'Slyly Hid First Tattoo' From Stepfather appeared first on The SportsRush.