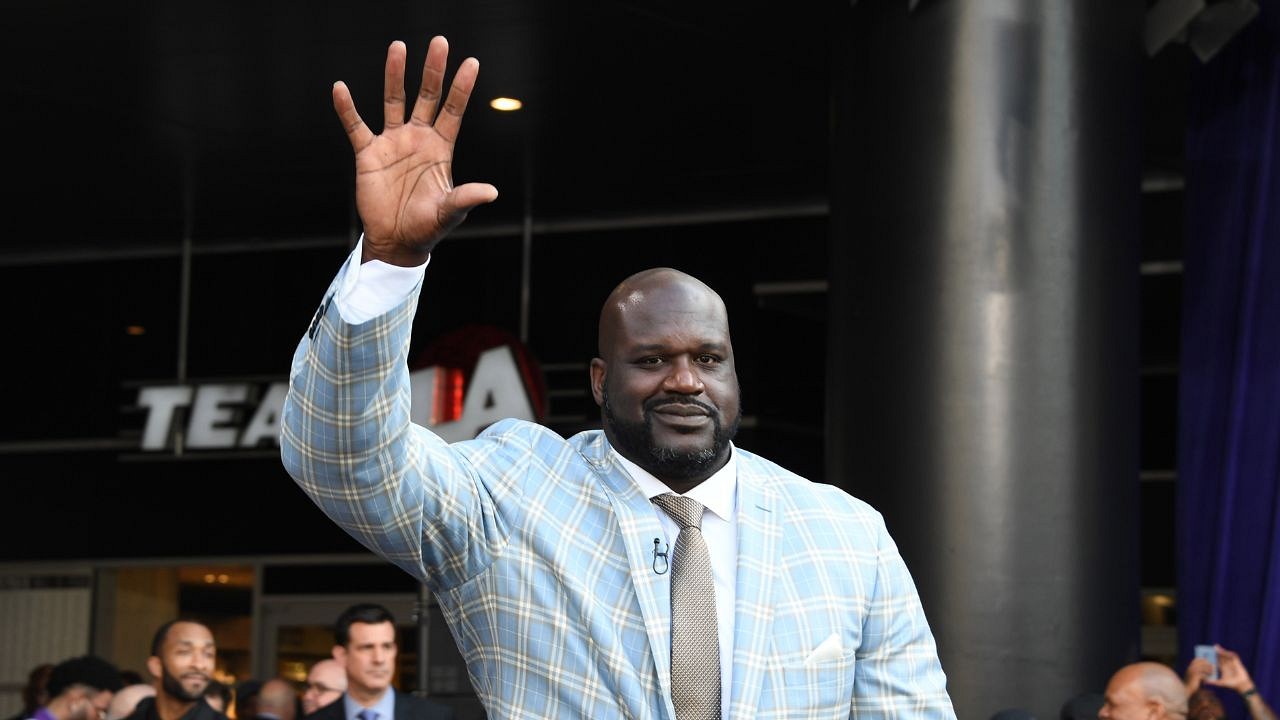 basketball
Overjoyed by $88.5 Million Contract, Shaquille O'Neal Once Gifted $150,000 Rolexes to Lakers Teammates
In the year 2000, Shaquille O'Neal signed a massive contract extension with the LA Lakers. Big Diesel signed an $88.5 million deal with Purple and Gold, a huge deal. So, what did he do with the money? Well, Shaq decided to gift his Lakers teammates brand-new Rolexes. To be exact, $150,000 worth of Rolexes for the team he believed was his.
Shaq signed for the Lakers in 1996, in what was a major move. One that put LA back in championship contention. During his eight seasons in LA, O'Neal averaged 27 points, 12 rebounds, and 2 blocks per game, en route to leading them to three NBA Championships and bagging an MVP for himself.
It was the perfect combination. But, the Hall of Famer couldn't have achieved this level of success without his teammates. And, as was revealed in the Three-Ring Circus, he believed in rewarding and taking care of those who were there for him.
Shaquille O'Neal bought 18 of his Laker teammates Rolexes worth $150,000 as a thank you
An $88.5 million is no laughing matter. It is a lot of money, and when Shaquille O'Neal signed an extension for the same money in 2002, he believed he was going to be a Laker for life. Now, it was just a three-year deal, but things were looking good for Shaq. And, when Shaq is in a good mood, he becomes rather generous.
So, after signing his big new extension, The Big Aristotle decided to thank the teammates who had helped him get here. How did he thank them? Well, he went out of his way to buy 18 teammates and four staff members brand-new Rolexes, spending a total of $150,000.
Now, he didn't do it to flex his wealth or the fact that he signed a new contract. No, Shaq remembered his days in Orlando, where he never had anyone to take care of him. And, having grown up in a family that was big on love and respect, he believed it was his duty to reciprocate that love, given the position he was in.
"'When I was young with the Orlando Magic, nobody really took care of me,' O'Neal said. 'Nobody looked after me. That's not right. I come from parents who are big on respect and also who are big on treating everyone with love. No race, no religion, no culture none of that matters. You're a person: you deserve respect. I was in a position to make people feel good and welcome and loved. Why wouldn't I act on that?'"
Loading embed tweet https://twitter.com/FairGameonFS1/status/1166772815736889345?ref_src=twsrc%5Etfw
It was a wonderful gesture. But, things didn't go as planned for O'Neal. After all, no number of Rolexes could save him from being traded away in 2004.
$150,000 worth of Rolexes couldn't save Shaq from being traded in 2004
When Shaq made that drive to the Beverley Hills to buy those Rolexes, he was ecstatic about his future with the Lakers. But, things didn't go as planned. A lack of chemistry, severe issues with Kobe Bryant, and the Lakers' decision to make The Black Mamba their new No.1 sealed O'Neal's fate in LA. In 2004, he was traded away to the Miami Heat, marking the end of an era.
Loading embed tweet https://twitter.com/SportsCenter/status/1415300585860042756?ref_src=twsrc%5Etfw
It was a heartbreaking end to what was a golden time in the Lakers' history. But, at the end of the day, regardless of the ending, Shaq will always be a Laker legend.