Boxing
Photos: Isaac Cruz Powers Past Giovanni Cabrera To Secure Decision Win
T-Mobile Arena, Las Vegas – In a lightweight clash, Isaac Cruz (25-2-1, 17 KOs) secured a twelve round split decision over previously unbeaten Giovanni Cabrera (21-1, 7 KOs). (photos by Ryan Hafey, Esther Lin)
The scores were 114-113 for Cabrera, 114-113 for Cruz, and 115-112 for Cruz.
Cabrera came out with the jab to keep the shorter Cruz at bay. Cruz was trying to work his way in to land something big. Cruz was throwing big shots but they were finding air.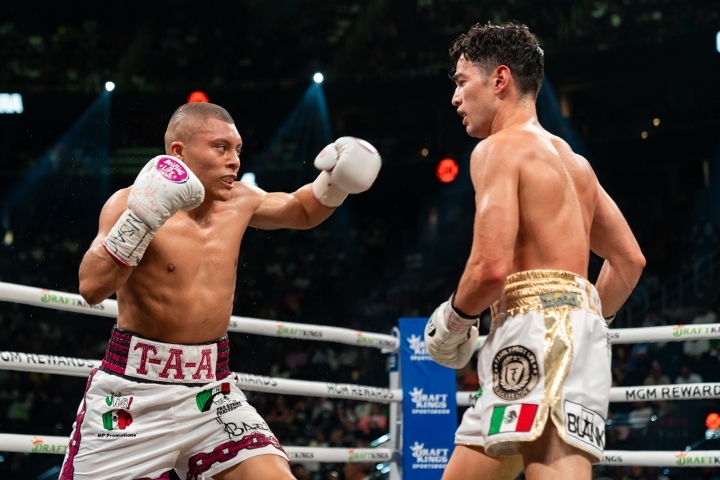 Cabrera was moving and jabbing in the second. Cruz was having trouble getting inside. Cruz was applying a lot of pressure, but unable to connect as Cabrera held him every time he got close. Cruz was starting to do better in the third, going often to the body, with Cabrerra warned for excessive holding.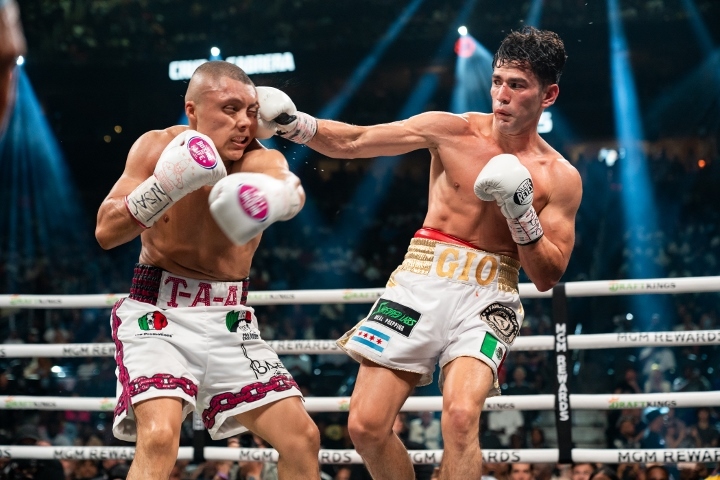 The fight was not pretty in the fourth and fifth. Cruz was doing his best to make things happen, landing at times, with Cabrera moving and boxing in a clash of styles. In the sixth, Cruz landed several heavy shots to the head and body, which Cabrera was able to take. The seventh saw Cruz continue to land the harder punches, with Cabrera willing to stand in the fire and trade. In the eight, Cruz lost a point for using his head when they were on the inside. But Cruz looked to tighten it up by landing several heavy shots in the final minute.
Cruz continued to land solid punches in the ninth. Cabrera was showing a very good chin. The nose of Cabrera was bleeding, but he was trying to fire back at times with combinations. In the tenth, Cruz still landed the more damaging punches in close.
The eleventh saw a lot of holding by Cabrera. Cruz was picking his punches in spots. The twelfth began with both letting their hands go. Cabrera did better by hitting and holding before Cruz could respond for most of the round.