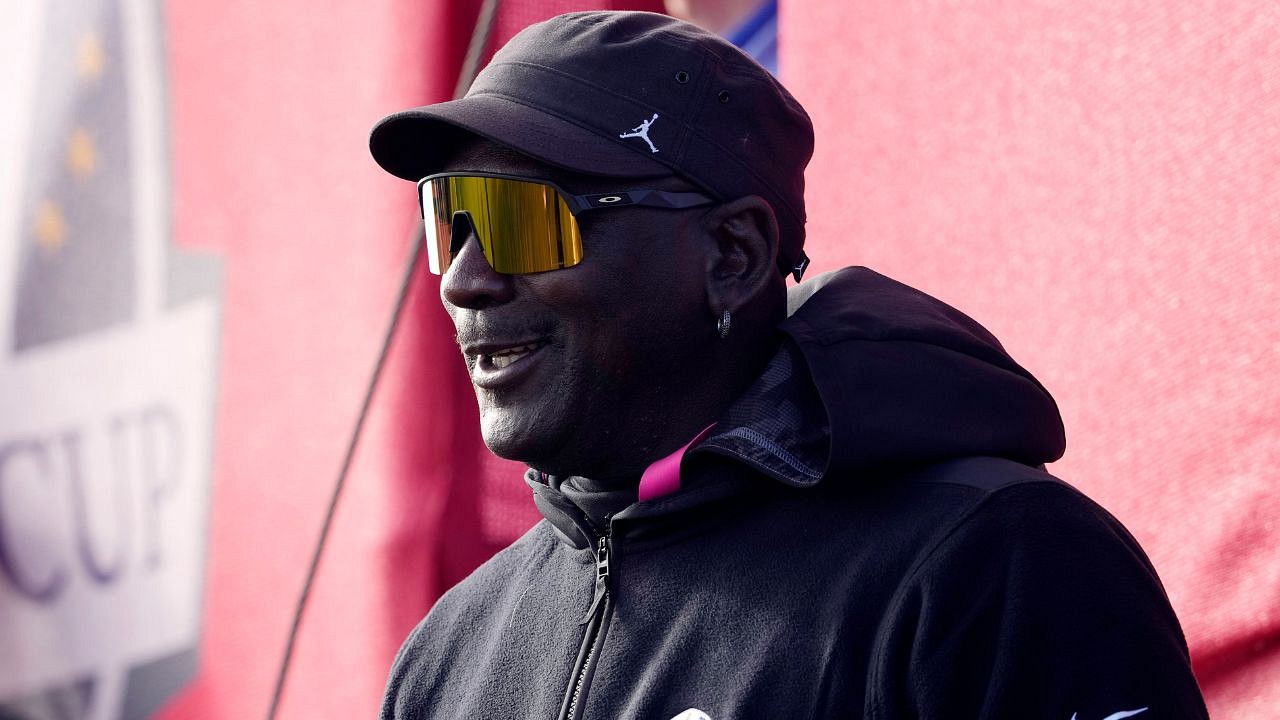 basketball
Pushing For Michael Jordan's $2,500,000 Nike Decision, James Jordan Gave His Son Sage Wisdom On Decision-Making
Michael Jordan is considered by many to be the greatest of all time. However, he may have never been able to achieve GOAT status if it weren't for his parents. James and Deloris had a close relationship with Michael, and they were both integral in securing MJ's $2,500,000 Nike deal. In fact, MJ is eternally grateful to them for all the knowledge they imparted.
Both James and Deloris cared deeply for His Airness and were integral in making him the man he is today. Even to this day, Jordan still has a special bond with his mother. And, the wisdom his father left him is still something he holds near and dear to his heart.
James Jordan taught Michael Jordan a wonderful lesson about the consequences of one's actions
With a $2 billion net worth, and six NBA Championships to his name, Michael Jordan is one of the most successful people in the world. However, this success did not come easy. He had to make a lot of sacrifices and make many tough decisions before reaching the place he is in today.
In fact, the ability to make these decisions is something his father taught him. James Jordan held great sway over his son, and MJ still fondly remembers the time he spent with him. Unfortunately, James died in 1993, but before his passing, he left his son with some sage advice.
Being in the spotlight makes Jordan susceptible to the criticisms of the outside world. People closely scrutinize the decisions he makes because he is constantly under watch. So, James taught Michael to always take a pause before making a decision, and ask "what if." All so that one can better deal with the consequences.
"For a person like myself, who lives in the spotlight, and is so critical, you know, from people all the time, in terms of what I do, what I say. You know, where I go. The thing he's always said, take a pause before you make a decision and say, "What if?". And, the purpose for saying what if is that whatever decision you make, always are gonna have consequences. And, not that I live in a box to where I'm afraid to do things. I know that, you know, as my father says, a "what if" comment is to be able to deal with the consequences of what decisions you make."
It certainly was some great advice from James Jordan, and it's something that Michael still does before making any of his important decisions. Just goes to show how impactful James was in shaping his son's mentality.
James Jordan's death triggered MJ into leaving the NBA in the summer of 1993
In 1993, James Jordan was shot to death by Daniel Green. It was a heartbreaking loss for Michael Jordan, who held his father in great reverence. In fact, prior to his father's passing, MJ had a discussion with his father regarding his future in the NBA. Jordan was considering retirement and approached his father for advice.
Michael was keen on the idea of playing professional baseball, and his father, a big fan of the sport, was keen to see it happen. So, in a bid to fulfill his father's wishes, Jordan retired in 1993 and joined the Chicago White Sox.
Loading embed tweet https://twitter.com/MLB/status/1358463655763927041?ref_src=twsrc%5Etfw
Clearly, James Jordan had a special place in Jordan's heart. And, even today MJ still thinks about the many experiences he had and the lessons he learned from his father.