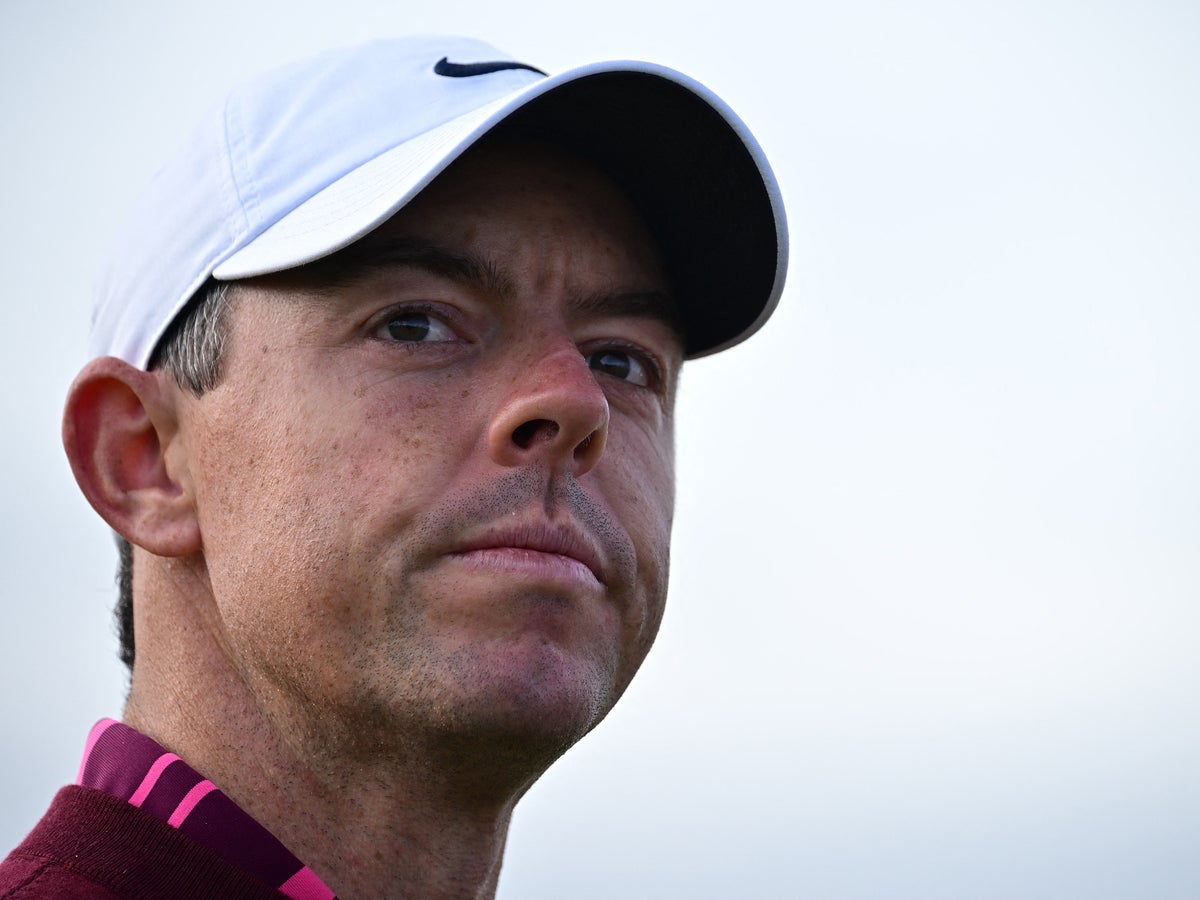 Golf
Rory McIlroy convinced he has the secret to finally crack major code
Sign up to our free sport newsletter for all the latest news on everything from cycling to boxing
Sign up to our free sport email for all the latest news
Rory McIlroy has worn plenty of labels in recent times. World No 1, best ball-striker on the planet, FedEx Cup winner, loyalist leader in golf's civil war. But the one he wants most desperately of all, major champion, still eludes him.
It has now been nine years since McIlroy stormed his way to a fourth major title in 40 months by winning the 2014 US PGA and, having just turned 25, it felt like only a matter of time until he jumped into the top five most prolific men's major winners of all time.
Sure, you would have needed to be the biggest of Rory believers to genuinely think he could match Jack Nicklaus's record of 18 or Tiger Woods's then-14 (later 15) majors but certainly joining Ben Hogan and Gary Player in joint-fourth on nine, or even catching Walter Hagen's 11 felt if not inevitable, then at least very possible.
Instead, an inexplicable drought began and, almost a decade later, he's still stuck on four and his inability to get over the line in the biggest four tournaments of the year has definitely become 'a thing'.
The Northern Irishman has repeatedly won everything else there is to win and achieved everything else there is to achieve in golf, yet the majors have equalled nothing but disappointment and often outright heartbreak.
However, he enters the 2023 Open Championship with his best chance yet. He is returning to a course, Royal Liverpool, where he won the Open back in 2014 with a scintillating tee-to-green display and is coming in off the back of a Scottish Open win last week – his third victory of the season. That triumph came after incredibly birdieing the 17th and 18th on Sunday in the most treacherous of conditions with as good a display of links golf as you will ever see to snatch the title by one shot from home favourite Bob MacIntyre.
McIlroy brilliantly won the Scottish Open with birdies at the 71st and 72nd holes last week
(PA Wire)
McIlroy also believes he has finally stumbled on a formula for success at the majors. Just as he did at the US Open (where he finished second behind Wyndham Clark), he opted to skip his pre-match press conference to avoid incessant questions about LIV Golf and the major drought that consumes him.
"I'm just trying to keep it as simple as possible, forget all the noise, forget everything else and just go out and enjoy myself," insisted McIlroy.
"I couldn't ask for better preparation. The way I played the last two holes [in Scotland] was an amazing finish and a perfect way to come into this week.
"I've had a great nine years and won a lot of tournaments but the big four have eluded me. Hopefully this week that's something I can change."
It sounds simple enough, although the last nine years have proved that getting over the line is anything but.
Last year's Open was a case in point, where he seemed odds-on to claim his second Claret Jug but failed to make a putt all day on Sunday and watched Cameron Smith roar past him to become Champion Golfer of the Year.
Cameron Smith broke McIlroy's heart at St Andrews last year
(PA Archive)
At last month's US Open, the putter again went cold over the final 18 holes and his wedge play failed to create any gimme birdies as unheralded Wyndham Clark outduelled the Brit for a shock win.
And six-time major champion Sir Nick Faldo is under no illusions about what McIlroy must do at Hoylake this week.
"I was doing the TV [for the US Open] and the number of times I would say this must be so demoralising, he hits it 320 yards [off the tee] and then hits a wedge to 60 feet and three-putts it," Faldo explained. "That's such a killer to a pro. If he avoids that, if his bad wedge was to 20ft, then you're laughing.
"Nine years is a long time, not many players go nine years [between major wins] but he's so talented. It's not like his game's gone downhill. If he can find a way to almost hit the reset button, he's still in his prime age; he's just got to find that little bit of trust and determination.
"I've got kind of a good vibe. I think he could pull another one out. I think he has a hell of a chance."
McIlroy won't be short of big names to beat on Merseyside. Smith will be desperate to become the first man since Padraig Harrington in 2008 to defend his Open title, Scottie Scheffler has been so much better than everyone else from tee to green this year that if he can even putt to a field-average level he will surely lift the Claret Jug, while Jon Rahm's links record is still a bit patchy but he has the ability to blow everyone else away.
Viktor Hovland is edging ever closer to his first major, Tommy Fleetwood's local knowledge could prove decisive and the field is littered with other high-quality, multiple major winners such as Dustin Johnson, Jordan Spieth and a certain Brooks Koepka, who could easily show their class and add to their tallies.
McIlroy has had 'a hell of a chance' plenty of times before but perhaps the stars are finally aligning and he can wear that long-forgotten 'major champion' label once more.