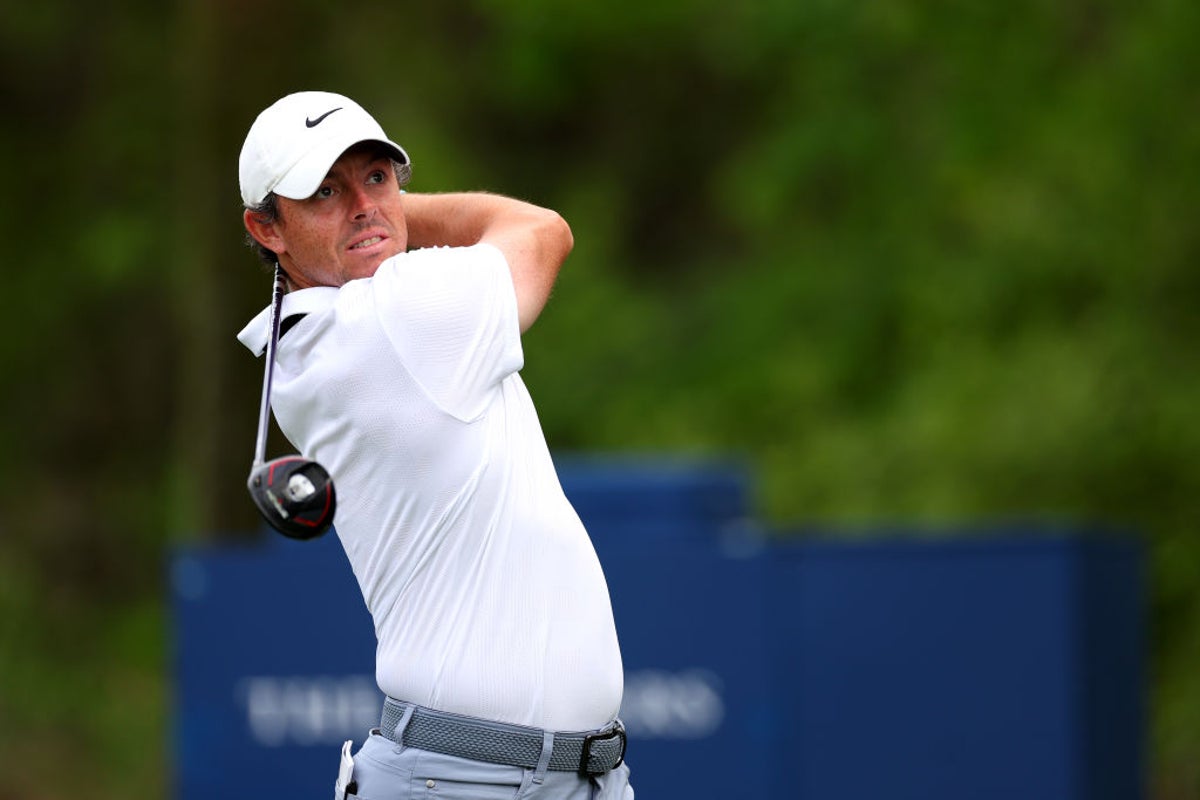 Golf
Rory McIlroy takes controversial stance on golf's new rules
Sign up to our free sport newsletter for all the latest news on everything from cycling to boxing
Sign up to our free sport email for all the latest news
Rory McIlroy has come out in support of proposed new golf rules that would limit the distance that professional players are able to drive the ball.
The USGA and R&A last week unveiled a proposal that would allow tournament organisers to require the use of golf balls that do not fly as far as the ones currently in use.
The rule change would be an attempt to curb power hitting amid fears that some courses may now be too short for the top players in the world, who are hitting the ball further and further each year.
The proposal, which would not affect the recreational game, was met by widespread criticism, with Justin Thomas saying it would be "so bad for the game of golf".
But McIlroy disagrees, throwing his support behind the proposed change and suggesting it would "help identify who the best players are".
"I've been pretty adamant that I don't really want the governing bodies to touch the recreational golfer because we need to make this game as not intimidating and as much fun as possible, just to try to keep the participation levels at an all-time high," McIlroy said to No Laying Up.
"I'm glad in this new proposal that they haven't touched the recreational golfer. But for elite level play, I really like it. I really do. I know that's a really unpopular opinion amongst my peers, but I think it's going to help identify who the best players are a bit easier. Especially in this era of parity that we've been living in these past couple of decades.
"I think you're gonna see people with more well-rounded games succeed easier than what the game has become, which is a bit bomb and gouge over these last few years."
Ahead of next month's Masters at Augusta National, the par-five 13th hole has been extended by 35 yards after being judged too have been too easy for players over the last few years.
The new rule would mean a ball struck by a driver swung at 127 mph – a speed above what most professionals can achieve – in laboratory conditions should not be able to fly further than 320 yards.
The suggestion is it would reduce average driving distances for elite players by about 15 or 20 yards.
"Selfishly, I think it helps me," McIlroy further explained. "I think this is only gonna help the better player.
"You know, it might help the longer player too, in some ways. But I think it's going to help the overall professional game. I think making guys hit some long irons again, and some mid irons, and being able to hit every club in your bag in a round of golf. … I can't remember the last time when I've had to do that.
"I don't know if this change in the ball will make us do that, but it certainly is a step closer to that."