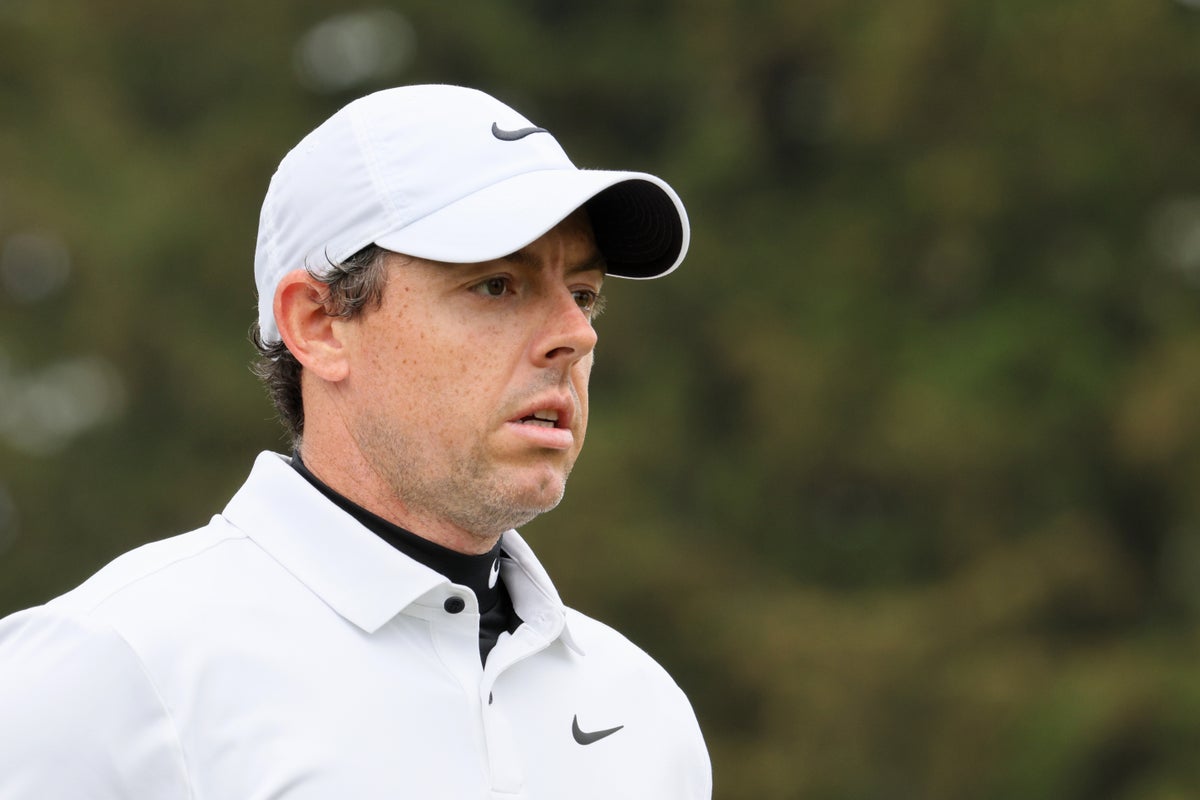 Golf
Rory McIlroy, the 'sacrificial lamb' left counting the cost of golf's merger
Sign up to our free sport newsletter for all the latest news on everything from cycling to boxing
Sign up to our free sport email for all the latest news
A range of emotions will have coursed through Rory McIlroy after learning about the PGA Tour's merger with Saudi Arabia's Public Investment Fund (PIF). Shock, confusion and perhaps betrayal after commissioner Jay Monahan's stealth-like negotiations with PIF governor Yasir Al-Rumayyan, which led to golf's seismic move to end tension between the PGA Tour and its bitter rivals LIV Golf.
McIlroy still "hates" LIV, but is coming to terms with golf's reality: the PIF and Saudi investment in the sport was here to stay. That doesn't change the fact McIlroy, who labelled himself a "sacrificial lamb" during his Canadian Open press conference, dedicated exorbitant amounts of time and energy, instead of precious tournament preparation and practice. The intent was to uphold the PGA Tour's "legacy," which appears to have been traded in exchange for limitless investment — in essence safeguarding the tour's future.
"It's hard for me to not sit up here and feel somewhat like a sacrificial lamb and feeling like I've put myself out there and this is what happens," McIlroy added. "Removing myself from the situation, I see how this is better for the game of golf, there's no denying it."
McIlroy denied ever receiving a firm offer to join LIV, despite rumours of $300million offers swirling around many courses last year. Now, McIlroy might just wonder, what was it all for?
Still publicly behind commissioner Monahan, who will become the CEO of this soon-to-be established for-profit entity, many will argue McIlroy's passion for the game was exploited to deflect and absorb scrutiny over official leadership as the sport's legal squabble exploded. Monahan's habit of being reactive, rather than proactive, evidently backed the PGA Tour into a corner. And here we are.
"There still has to be consequences to actions," McIlroy remarked, perhaps emphasising his priority is less a reimbursement for potential money spurned and more repurcussions for the likes of Bryson DeChambeau, Brooks Koepka, Dustin Johnson and others who swiftly defected to the rebel tour. "The people that left the PGA Tour irreparably harmed this tour, started litigation against it. We can't just welcome them back in. That's not going to happen."
It is not a stretch to say McIlroy jeopardised, or at least prolonged his quest for immortality in the game by accepting his role in this sordid affair above success on the course. He was so close to glory last year at St Andrews before Cameron Smith triumphed and made his expected controversial leap to LIV as the Open champion.
There is great irony in McIlroy emphasising legacy off the course, instead of coveting a fifth major championship and the euphoria of snapping his now nine-year drought on it. The exhausting and tedious narrative about "growing the game" and anything but the obvious lure of money was played out in public as LIV Golf, which may now be remembered as the PIF's trojan horse, was launched.
The Cleeks, a shotgun start, 54 holes, three rounds only and a quest to seize precious world ranking points, all a ruse to eventually walk the fairways and break bread with the powerbrokers of the sport's biggest 'league'. Now Saudi Arabia has its seat at golf's table and with it the prospect of future business with some of the largest companies in the world. Don't expect too much loyalty to team golf from this point on.
Monahan, the enabler, may wriggle free from his previous views if the loyalists are ultimately compensated, but his decision to court the 9/11 community and seek public sympathy, by labelling LIV Golf as merely "sportswashing of Saudi Arabia's reputation", will surely haunt him.
"Anytime I said anything, I said it with the information that I had at that moment," has been Monahan's immediate rebuttal to the understandable outrage over his hypocrisy.
Sport's powerbrokers have rarely stood by their words, of course. Reacting to the changing nature of boxing over several decades, legendary promoter Bob Arum once said: "Yesterday I was lying, today I'm telling the truth."
Rory McIlroy has been an outspoken critic of LIV Golf
(USA Today Sports)
LIV players, including Phil Mickelson have revelled since the announcement with more than a hint of schadenfreude. Mickelson might claim to have won, yet there was genuine hostility towards Monahan and, should he want to continue playing competitively in 2024, then he must surely accept him as his boss once more. The hundreds of millions and his belief that he pulled off one of the most pivotal moves in the sport's history will surely soften that blow though.
Golf has never been pure, and while the grubby antics of the previous 12 months have left a bad taste, we now know that McIlroy and the other PGA Tour loyalists' efforts to stand behind tradition and values were futile.
Monahan once emphasised the civil war was about "legacy, not leverage". Yet his "framework agreement" with the PIF for this merger leaves a hollow sport and a murky future. McIlroy can only imagine what this episode might have cost him.