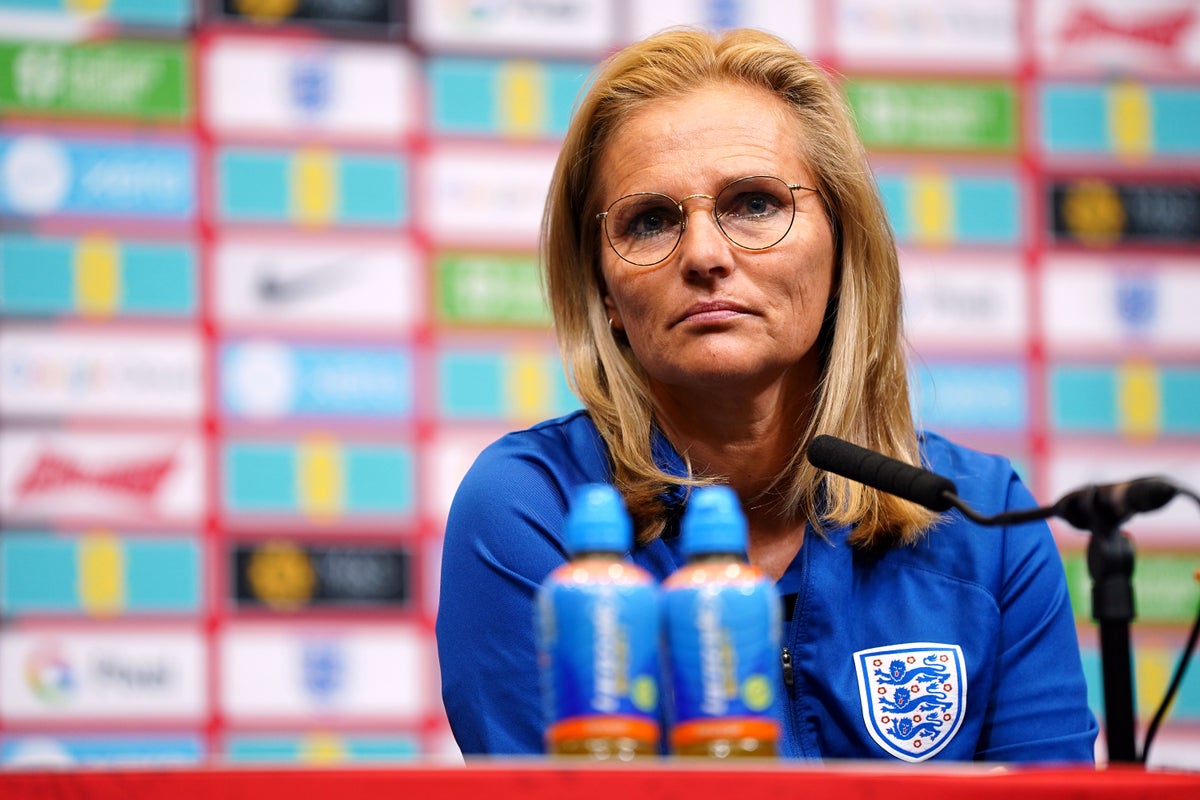 Football
Sarina Wiegman wants focus on Spain's World Cup winners and not Luis Rubiales
Sign up to Miguel Delaney's Reading the Game newsletter sent straight to your inbox for free
Sign up to Miguel's Delaney's free weekly newsletter
England boss Sarina Wiegman has stressed the need to celebrate Spain's players as the saga regarding Luis Rubiales' actions after their World Cup triumph rumbles on.
Rubiales, who resigned as Spanish football federation president at the weekend, has been at the centre of a furore after he kissed player Jenni Hermoso on the lips during the trophy presentation following La Roja's 1-0 victory over England in the World Cup final on August 20.
While Rubiales insists the kiss was consensual, Hermoso has said it was not. She submitted a complaint to the national prosecutor's office last week, and it has been reported that an investigation into Rubiales has been opened by a high court judge.
The 46-year-old resigned having already been suspended by FIFA pending an investigation into his behaviour.
Wiegman dedicated her UEFA Women's Coach of the Year award to Spain's players on August 31, and said the team deserved to be celebrated.
And she echoed that when asked about the Rubiales saga at a press conference on Wednesday, saying: "I think what I want to talk about now is that we have to celebrate football and that we should celebrate the players, the Spanish players who won the World Cup – and we haven't been talking about that at all.
"Of course we all have seen and followed the news, that things are still going on, and I would like to leave that now with the people who are working on that, and celebrate those players. Players need to be listened to, and we need to move on.
"The women's game has improved so much but there's still a long way to go, and not only in Spain, but I think everywhere, there's many, many players, top athletes, who still have a lot of challenges which I think we should work on all together and stay connected and try to make the world better for those players.
"I think lots of people have spoken up, male and female, and I hope we keep doing that.
"For us, it always starts with performing. We are here as professionals and what we are working on is performing at the highest level, so we have the visibility, and then you have the platform, and especially in the women's game we feel the urgency, that we can use that platform to hopefully make the world a little bit better."