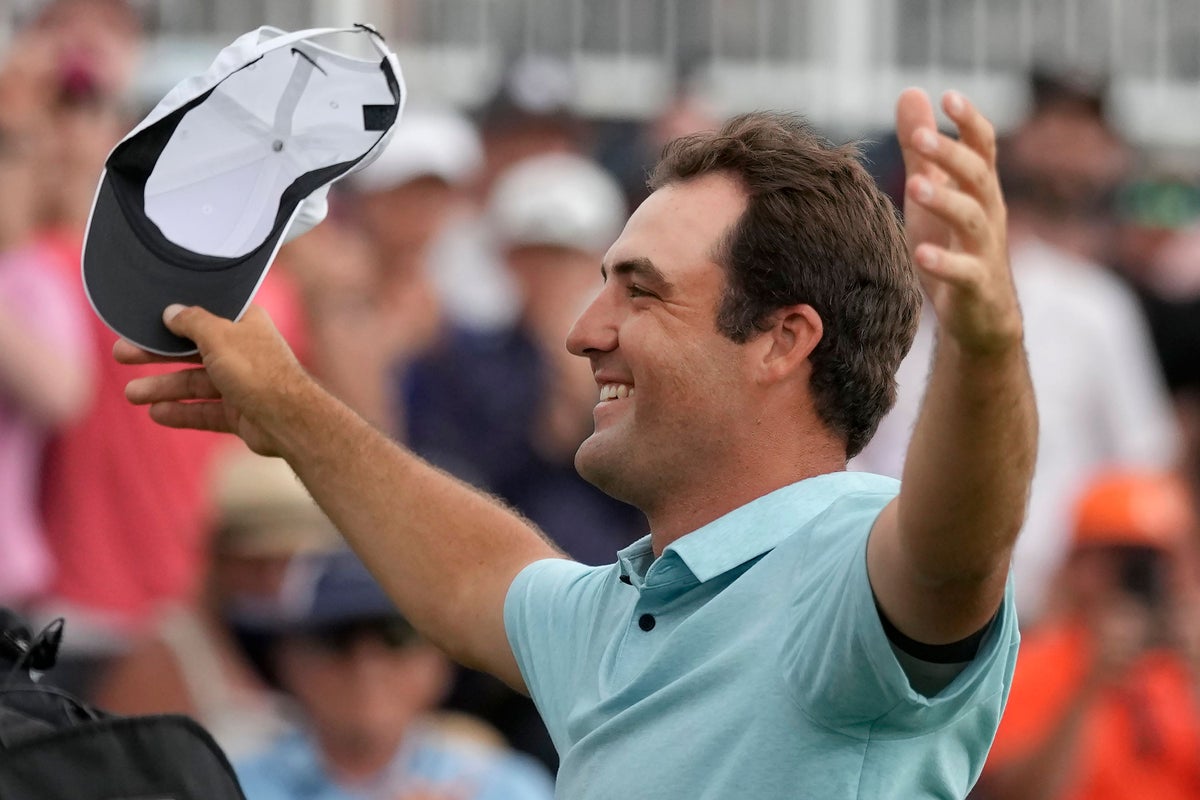 Golf
Scottie Scheffler feels players will put rifts aside at Masters Champions Dinner
Sign up to our free sport newsletter for all the latest news on everything from cycling to boxing
Sign up to our free sport email for all the latest news
Defending Masters champion Scottie Scheffler believes players will put aside their differences for the Champions Dinner at Augusta next month.
The 87th Masters will be the first since the emergence of LIV Golf caused a rift in the men's game and Tiger Woods admitted recently he did not know what the atmosphere would be like after acknowledging "some of our friendships have certainly taken a different path".
LIV recruits Phil Mickelson, Patrick Reed, Bubba Watson, Dustin Johnson, Charl Schwartzel and Sergio Garcia will all receive invitations to the dinner as past recipients of the Green Jacket.
"I haven't totally decided what I'll say," Scheffler said in a teleconference to promote his title defence from April 6-9.
"I'm aware I have to say a few words but for the most part I think it's kind of a group thing.
"I'm not quite sure what the vibes will be like but I think we're all there to play in the tournament and celebrate the Masters and celebrate all being past champions.
"I think the dinner will be really special for all of us to be able to gather together again and I'm sure we'll put all that other stuff aside and just have a good time together.
"Just because guys joined another Tour doesn't mean I'm not friends with them any more and that I think differently of them as people.
"They're still my friends and we're all just gonna hang out and have a good time. It's a pretty special group of people and I'm just looking forward to all gathering together."
Scheffler, who revealed his choice of menu for the Champions Dinner during the teleconference, spent two days at Augusta National earlier this week and gained first-hand experience of the newly-lengthened par-five 13th.
"Being back there was really special," added Scheffler, who won the prestigious Players Championship on Sunday. "I got to play the course again which was really fun.
"Number 13 is I think 30 yards longer probably and I usually hit a big, hooking 3-wood off that tee and now I hit driver on a little bit of a different angle. It's definitely changed the hole significantly.
"You could see more guys laying up to that hole depending on the pin position. Yesterday I hit driver into the creek, the day before I hit driver and I think a four iron (into the green)."