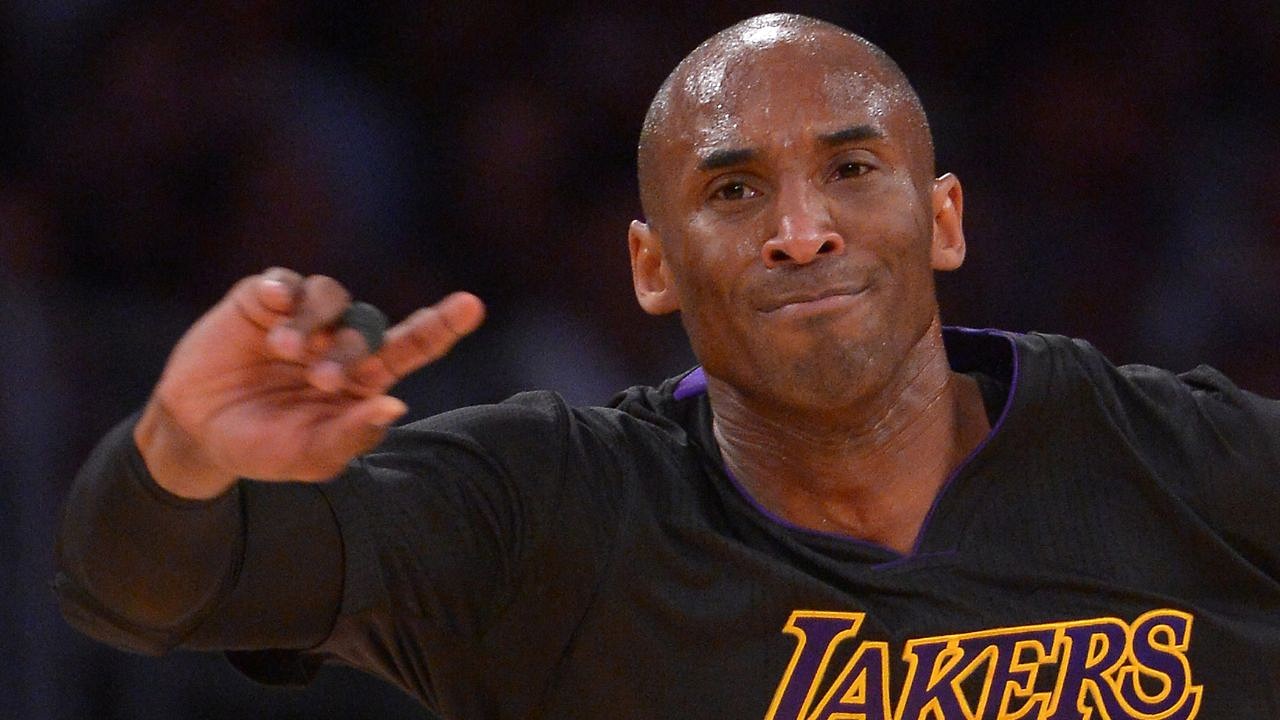 basketball
'Scrawny' 15 Y/o Kobe Bryant Had Wizards Legend Flabbergasted Over How Athletic He Was 2 Years Removed From His Lakers days
Kobe Bryant is undoubtedly one of the greatest players of all time. Coming into the league as a high schooler, he was hyped up as a top prospect despite his lack of college experience. He was destined for great things, and some even got a glimpse of it before he joined the NBA. In 1994, Tim Legler, a Washington Wizards legend, had the pleasure of watching a 15-year-old Kobe during practice. And, as he revealed to JJ Redick, he saw the Black Mamba's promise from the get-go.
Growing up, Kobe was dedicated to honing his craft. Even in high school, the Black Mamba was focused on becoming the best in the world. So much so, that he reportedly became antisocial, with no one even inviting him to parties. Not that it bothered him too much. After all, all he wanted to do was make it to the NBA.
Tim Legler recalls the moment he first saw 15-year-old Kobe Bryant play basketball
Sitting down with JJ Redick, professional player turned NBA insider, Tim Legler revealed the first time he watched Kobe Bryant play. It was the summer of 1994 while he was with the Dallas Mavericks. Looking to get in some work in the off-season, Legler went to a gym in Philadelphia where a mix of NBA stars, college players, and more were training.
Here, as he was taping up his legs, he saw Kobe taking on Los Angeles Lakers All-Star Eddie Jones. Surprised by how athletic the youngster was, Legler was impressed. Despite how scrawny he was, he was going head-to-head with Jones. This piqued Legler's interest, prompting him to ask a trainer who "that guy" was.
The trainer revealed that it was none other than the Black Mamba, the son of former NBA player, Joe Bryant. He further added that he was just a 15-year-old attending Lower Merion High School, impressing Legler even more. So, when the trainer hypothesized that the youngster had a chance of making it to the NBA, Legler, without a shadow of a doubt, agreed.
"There's this dude out there and he's like doing pretty ridiculous athletic stuff. I could tell he was young, but he looked kind of scrawny. But, like striding out and playing against Eddie Jones. I'll never forget it. He was an All-Star for the Lakers. And, they're going head-to-head pretty much, and I literally said to the trainer, 'Oh! Who's that guy?". I thought he was gonna say, oh, that's such and such, he plays at whatever college, whatever. He's like, "Oh that's Kobe Bryant. That's Joe Bryant's son!'. Oh okay, and I asked, 'How old is he?', and he said, 'He's 15. He's 15, going to Lower Merion. Yeah, they think he's got a chance!'. I'm like, 'Yeah, I think so!'"

Two years later, Kobe declared for the 1996 NBA Draft. Despite all the hype surrounding him, many franchises were not ready to take on the risk of drafting a high school prospect. This saw him fall to the 13th pick where he was selected by the Charlotte Hornets before being traded to the Los Angeles Lakers. Fast forward 20 seasons and Bryant established himself as an all-time great.
Kobe decided to skip college because he was thrilled at the prospect of playing in the NBA
Many were bewildered by Kobe Bryant's decision to pass on college. Having scored a great 1080 on the SATs, he probably could have gotten into any college of his choice. However, he decided against pursuing his degree because he was so thrilled about the opportunity to play in the NBA.
He believed that this was the best choice for him and decided to declare for the NBA Draft. After all, he could always get a degree later on in life.

In hindsight, Kobe made the right decision. He was an absolute bucket from the moment he entered the NBA. His competitive spirit, coupled with his incredible work ethic meant he was destined for greatness. And greatness is exactly the word associated with him as of today.
The post 'Scrawny' 15 Y/o Kobe Bryant Had Wizards Legend Flabbergasted Over How Athletic He Was 2 Years Removed From His Lakers days appeared first on The SportsRush.