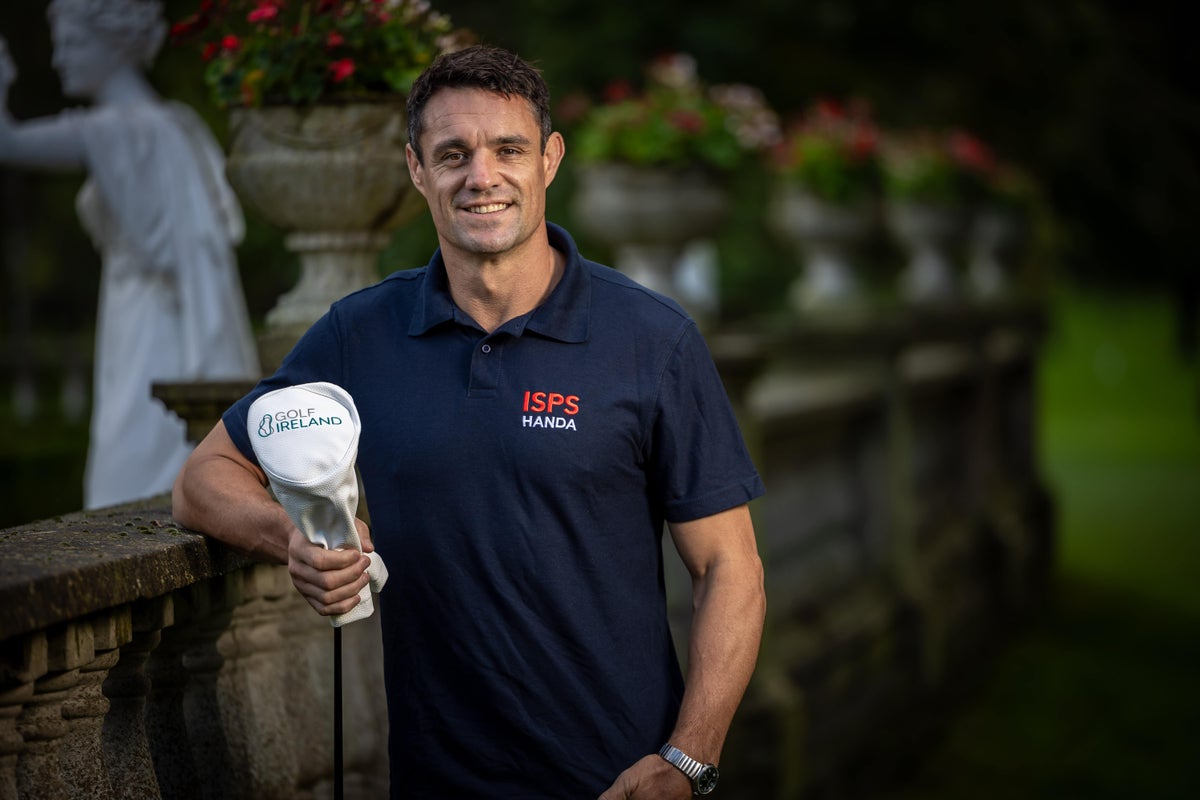 Golf
Self-confessed 'golf tragic' Dan Carter keen to boost participation in Ireland
Sign up to our free sport newsletter for all the latest news on everything from cycling to boxing
Sign up to our free sport email for all the latest news
Two-time rugby World Cup winner and self-confessed "golf tragic" Dan Carter is eager to see the result of a new programme aimed at boosting participation for golfers with a disability in Ireland.
The former New Zealand fly-half was in Dublin this week to help launch the partnership between Golf Ireland and ISPS Handa which will see the latter sponsor the Irish Open for Golfers with a Disability in June 2024 and become the lead partner of Golf Ireland's Golf4All programmes.
Carter, who is an ambassador for ISPS Handa, said: "I know at ISPS Handa they are going to look at different sporting events, different organisations about partnering with them.
"One of the most important things is they really have a lot of values. So to learn about Golf Ireland and wanting to make Golf4All is a perfect alignment for ISPS Handa.
"It's a really exciting partnership and one that's going to work for both sides. I'm really intrigued to see how this partnership evolves and also the uptake of golf here in Ireland.
"I'm a bit of a golf tragic, I think I'm much better than I actually am, so it's great to be back here in Ireland and next time I can guarantee I will be bringing my golf clubs."
Fellow ISPS Handa ambassador and world number two Brendan Lawlor added: "The beautiful thing about this partnership is it's going to give so many disability golfers in Ireland a chance at every level, a chance at G4D events, to get disability children into the game and also to get anyone in any walk of life into the game and it's fantastic.
"Golf Ireland are definitely the most progressive foundation and organisation in disability golf at the minute.
"We meet every few months for different meetings to talk about different ways to try and boost the game and get different people into the game.
"It's wonderful to see an organisation that's willing to work with you to make great things happen."