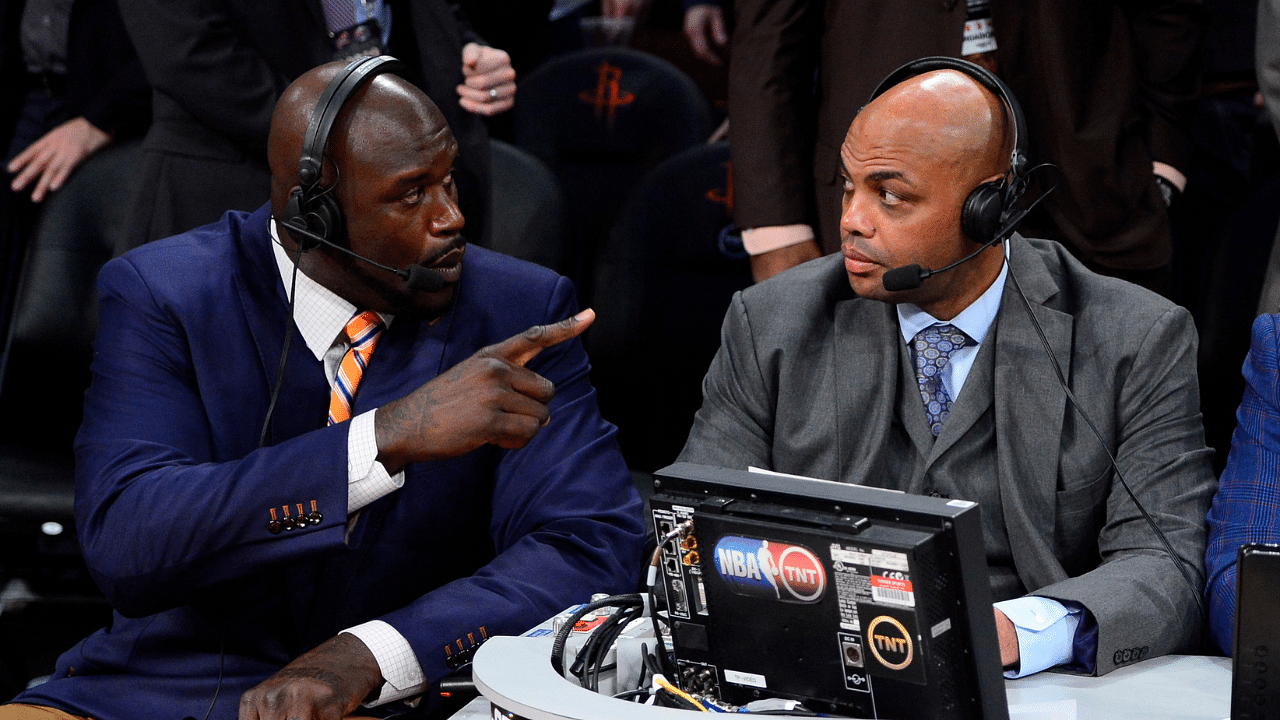 basketball
"Shaquille O'Neal, in my opinion, is a great physical specimen": 1993 MVP Charles Barkley Once Chose Alonzo Mourning Over TNT Co-Host
Shaquille O'Neal burst into the NBA with tremendous expectations, poised to make a lasting impact. However, his potential was met with skepticism from none other than Charles Barkley, the reigning MVP in 1993. Barkley held the belief that Alonzo Mourning, drafted alongside Shaq, would ultimately surpass him in greatness. The debate surrounding these talented centers fueled discussions among fans and analysts alike.
From the moment Shaq entered the league, his dominance on the court was evident. Standing at an imposing 7'1″, he was a force to be reckoned with. However, Barkley wasn't particularly enamored with Shaq's style of play. The comparison between Shaq and Alonzo Mourning, reminiscent of the rivalry between Larry Bird and Magic Johnson, brought forth Chuck's clear favoritism towards Zo over Shaq.
Charles Barkley once chose Alonzo Mourning over TNT co-analyst Shaquille O'Neal
During the early years following their draft, Shaquille O'Neal and Alonzo Mourning found themselves entangled in a captivating rivalry within the league. Remarkably, Shaq held an impressive 13-3 record against Mourning in regular season matchups, showcasing his dominance. With averages of 30.4 points, 12.4 rebounds, 3.1 assists, and 3.0 blocks, Shaq's statistics overshadowed his draft-class counterpart. On the other hand, Mourning maintained respectable numbers of 21.1 points, 9.2 rebounds, and 2.0 blocks in their head-to-head battles.
Despite the clear statistical evidence favoring Shaquille O'Neal as the superior player, Chuck held reservations about the Diesel. The comparison between Shaq and Mourning drew parallels to the legendary rivalry between Larry Bird and Magic Johnson. In an excerpt from a Sports Illustrated article, Chuck's bias toward Mourning over Shaq was evident. He further fueled the discussion around their contrasting styles of play.
"Like Bird and Magic before them, Mourning and Shaq came into the league together last season and will probably always be thought of as a set. 'Alonzo Mourning is going to be the next great, great, unbelievable player,' says Barkley. 'Shaquille, in my opinion, is a great physical specimen.'" 
However, it is important to note that despite the rivalries and differing opinions, there was no animosity between these great players. Shaquille O'Neal shared a strong relationship with both Alonzo Mourning and Charles Barkley. The duo formed a formidable frontcourt pairing for the Miami Heat and achieved success by winning the 2006 NBA championship together. As for Charles Barkley, he and Shaq now serve as TNT co-analysts, displaying a cordial professional bond. It seems that Mourning couldn't fulfill Chuck's expectations for his career compared to the larger-than-life presence of Shaq.
Mourning Fell Short of Barkley's Expectations
When examining the aforementioned statistics and achievements, the evidence strongly favors Shaquille O'Neal as the superior player. The dominance of the Diesel is evident, with four NBA championships to his name. On the other hand, Alonzo Mourning's sole championship ring came after he joined forces with Shaq, highlighting the disparity in their success.
Charles Barkley's belief in Alonzo Mourning as the preferred player ultimately proved to be misguided. In this comparison, Shaq emerges as not only one of the greatest centers in his draft class but also in the history of the NBA. The weight of expectations on both players' shoulders was substantial, but Alonzo Mourning fell short of living up to them, while Shaq soared above and beyond, proving Charles Barkley wrong in his assessment.