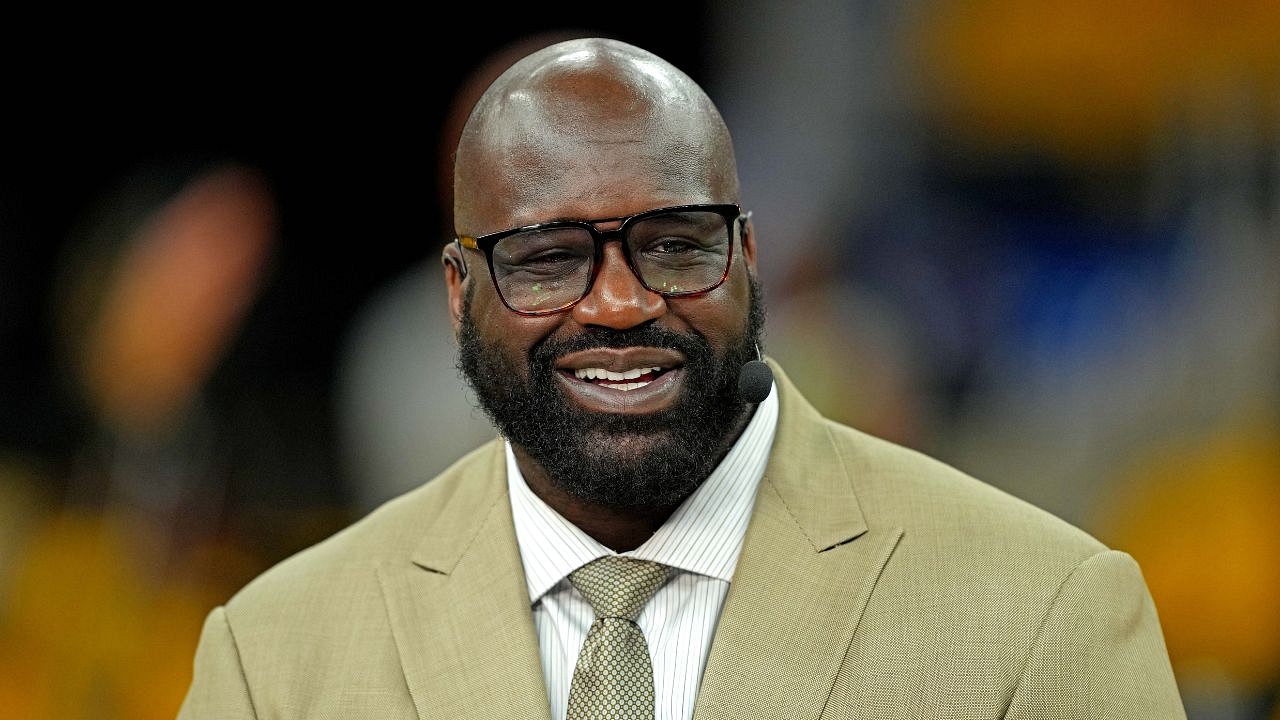 basketball
"Shaquille O'Neal Your Knuckles Look Scraped": Lakers Legend Shares Jeff Ross' 'Racist Joke' From His All Star Comedy Roast
Shaquille O'Neal is a man who is known for his sense of humor. To say he enjoys the odd joke here and there would be an understatement. In fact, Shaq fancies himself as quite the roaster, never hesitating when the opportunity presents itself. As a result, it's only natural that he be on the receiving end once in a while. And, in 2003, Jeff Ross happily obliged.
Ross, better known as the Roastmaster General is perhaps the greatest roaster of all time, much like Big Diesel is one of the greatest players in NBA history. The man made a name for himself with 15 appearances on some of Comedy Central's best roasts.
In 2003 Ross took part in a roast hosted by Shaq himself. Shaq's All-Star Comedy Roast 2 had quite the dias of personalities. But, Ross took the cake, albeit with some rather racist jokes, one of which targeted the NBA legend.
Shaquille O'Neal shares Instagram story of brutally racist Jeff Ross joke from his All Star Comedy Roast
A roast is an event that can only be attended by those who are incredibly brave and have very thick skin. The 'jokes' told at a roast are certainly not for the faint of heart. That is especially the case for the ones told by Jeff Ross. More often than not he is the one doing the brutal roastings, and such was the case back in 2003 too.
As a member of the roast panel, much was expected of Jeff Ross at Shaq's All-Star Comedy Roast 2. And, with the roast being hosted by Shaquille O'Neal himself, the big man was always going to be Ross' hit list.
Not to disappoint, he delivered a few good lines at the event. But one joke in particular was beyond racially charged. Controversially, Ross suggested that Shaq's knuckles looked scraped and then proceeded to ask him if he walked all the way to the roast.
Loading embed tweet https://twitter.com/NBACelebsUpdate/status/1661259373480669184?ref_src=twsrc%5Etfw
Looking back, this could have easily kickstarted a beef between the two personalities. However, despite the unsavory quip, O'Neal took the joke quite well, something that admittedly should come as no surprise. After all, he is no stranger to making some rather ignorant jokes himself.
Shaq once attempted to speak Russian to the Serbian Nikola Jokic
Shaquille O'Neal has had quite a few "brainfart" moments over the course of his career. And, back in 2021, The Big Aristotle had yet another one. While on Inside the NBA, the crew got to interview Nikola Jokic, and toward the end, Shaq attempted to communicate with the Joker in his native language.
The only problem was, O'Neal unwittingly spoke Russian and was embarrassingly corrected by Jokic himself.
Looks like even players with a wealth of experience like Shaq are prone to making silly errors. Safe to say he never made that mistake ever again.