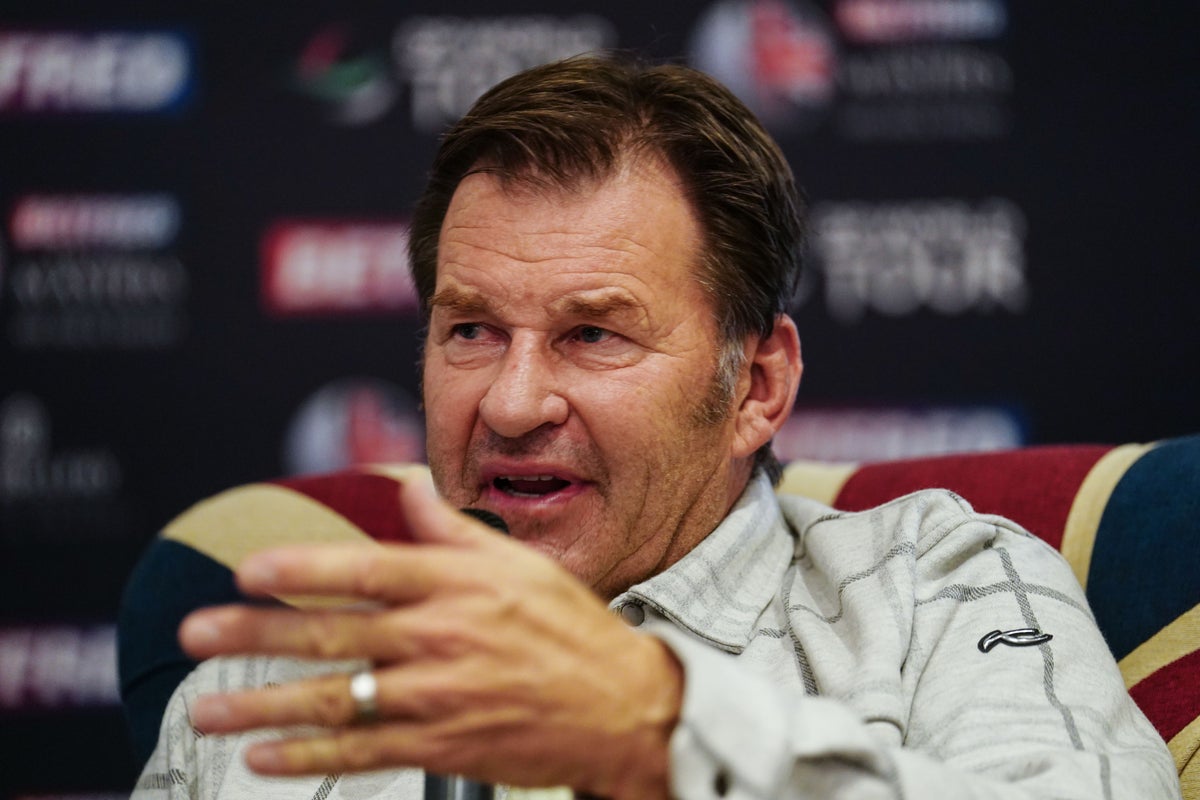 Golf
Sir Nick Faldo: LIV Golf won't survive proposed deal with governing bodies
Sign up to our free sport newsletter for all the latest news on everything from cycling to boxing
Sign up to our free sport email for all the latest news
Sir Nick Faldo believes LIV Golf cannot survive the proposed deal between golf's warring factions, but that Rory McIlroy can thrive following the shock outbreak of peace.
Earlier this month the PGA Tour announced it was creating a new commercial entity with the DP World Tour and Saudi Arabia's Public Investment Fund (PIF), which bankrolls the breakaway circuit.
The deal is subject to judicial scrutiny in the United States and details remain thin on the ground, but the "framework agreement" does state that LIV's future will be determined by the new entity, whose board will be controlled by a PGA Tour majority.
Asked ahead of the British Masters if LIV can survive, tournament host and six-time major winner Faldo said: "I don't think so, because nobody's really interested.
"They're not going to get the sponsorship that they want. They call it a team (event) and it's not because it's strokeplay.
"You see your mates on the putting green and say 'play well' and you see them in the scorers tent and say 'What did you shoot?' That's it. A team is out there helping, shoulder to shoulder. That's a true team.
"You have the ultimate team event, the Ryder Cup, you know the passion and the atmosphere of that. They're not playing with the same passion and atmosphere as the Ryder Cup.
"It's only half a dozen (players) that are really current, half of the field I don't really know and half the field are there for the very nice last-placed money that you still get if you shoot 20 over."
Unsurprisingly, LIV player and HyFlyers team captain Phil Mickelson has a different view and believes everything that the rebels were promised by LIV Golf CEO Greg Norman is coming to pass.
"I think that right now we have basically an agreement to have an agreement and everything over the last couple of years that we've been told by Greg and everybody on LIV has come to fruition, so we have a lot of confidence in what they have been saying to us because everything has been happening," Mickelson said ahead of the LIV event in Valderrama.
Asked if he felt vindicated by developments, Mickelson added: "I would say I felt appreciation that we got to this point where we're working together because it makes me confident with where the game of golf is headed in the future.
"We felt like it was going to be about two years roughly before we got to that point. It took a year and a half, or six months quicker than I thought it would be."
McIlroy admitted he felt like a "sacrificial lamb" when the proposed deal was announced, the four-time major winner having emerged as the public face of the PGA Tour in its battle with LIV.
The following week he cancelled his pre-tournament press conference ahead of the US Open at Los Angeles Country Club, where he finished second to Wyndham Clark to extend his major championship drought.
"I'm pretty sure Rory's suffered from being constantly asked, being a spokesman (for the PGA Tour)," Faldo said. "You want a clear head when you go and play golf, you want to be able to concentrate.
"I'd rather be playing well and fending off questions about why I finished second than why I finished 152nd. If you finish second it's stewards' inquiry and a dissection but he's there, he's playing that well every week.
"He's playing beautifully so if he can just get those wedges a smidgen closer that changes everything. Putting under pressure to putting for birdie is a huge difference.
"I wouldn't be surprised if he's seriously inspired at Hoylake. That's where he won last time (the 2014 Open).
"There is scar tissue from nine years without a major and not too many players have come back from a long gap and then go on to reboot your career and win more, but I'm sure he would just love to be able to bowl up, go and practice and play with minimal off-course work and interference.
"You need that when you're trying to play your best. You've got to have that all day long."