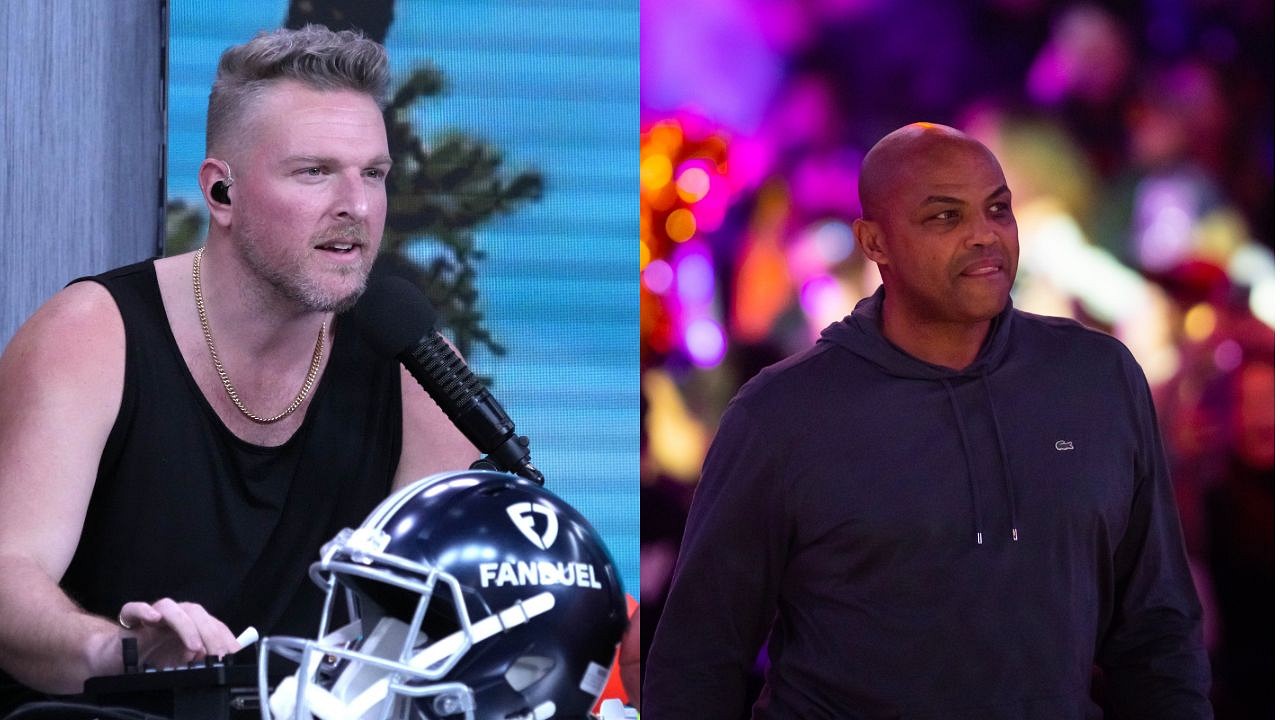 basketball
"Tell em to Shut the F**k Up": Having Almost Left Shaquille O'Neal and TNT For $60 Million, Charles Barkley Gives 'Sound Advice' To Pat McAfee
Charles Barkley was recently the guest on the Pat McAfee Show. The TNT analyst, who has more than 20 years of experience under his belt, had some solid advice for the former punter of the Indianapolis Colts. The latter is on a 4-year deal with Fanduel but is signing a better one with ESPN to take his talents to the Disney-owned company. And much like Chuck, who almost left Shaquille O'Neal and TNT for $60 million, Pat is seeing a lot of criticism from the fans since his decision.
A couple of months back, Barkley almost left Shaq, Ernie Johnson, Kenny Smith, and the show he has been working on since his retirement from the NBA in 2000, for LIV Golf. However, that didn't come to fruition, saving him from the ire of the fans who didn't want their beloved analyst to leave.
That and their similar entertaining persona on camera are the reason why he is precisely the person who can advise Pat on the same.
Charles Barkley gives sound advice to Pat McAfee
Pat McAfee is in the second year of his $120 million deal with Fanduel but announced on Tuesday that he will not continue his show there and instead take his talents to ESPN.
And despite him assuring that the show will mostly be unchanged, apart from toning it down a bit on his cussing, his fans were angry. But Charles Barkley didn't care. He came on his show as a guest recently and said, "Tell em [fans] to shut the f**k up."
Watch it in the following clip shared from Pat McAfee's official Twitter handle.
Loading embed tweet https://twitter.com/PatMcAfeeShow/status/1662147884299722752?ref_src=twsrc%5Etfw
Barkley recently demanded somewhere around $60 million from LIV for starting as a Golf broadcaster, only to see a backlash from TNT loyalists. However, that came to an end after the Saudi-backed company didn't offer him that deal and he extended with TNT.
Charles Barkley's TNT deal
The $60 million worth Charles Barkley extended his contract with TNT for 10 years that pays him exceeding $200 million.
You can guess how valuable he is for Inside the NBA by that massive contract and the length of it. Let's hope we continue to see more of the filter-less analysts like Chuck and Pat in Sports.