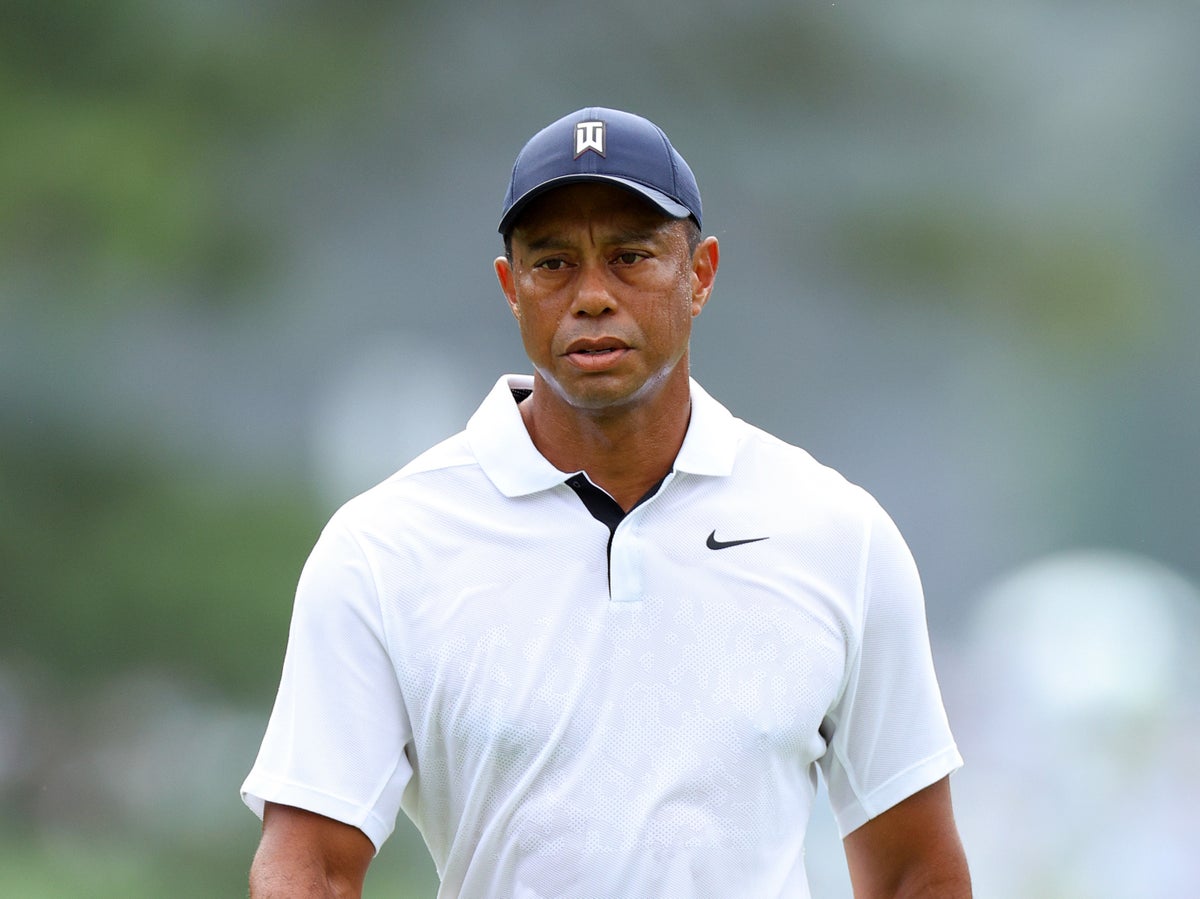 Golf
The Masters 2023 LIVE: Leaderboard and scores as Tiger Woods and Jon Rahm begin Round 1
Who will win The Masters? | You Ask The Questions
The Masters is back as last year's winner Scottie Scheffler aims to join an exclusive club of back-to-back champions. Only Jack Nicklaus, Nick Faldo, and Tiger Woods have consecutively won the first major of the year and Scheffler would become the fourth golfer to pull on the famous green jacket two years in a row if he triumphs this week.
Rory McIlroy and Jon Rahm lead the European challenge against the American. They have both been in excellent form on the PGA Tour, are well backed by the bookmakers and should prove to be strong challengers to compete at Augusta National.
Woods also returns but has admitted he does not know how many more times he will be able to play at the Masters. The 16-time major champion surprisingly made the cut at last year's tournament following a serious car accident but has only played the odd competition since.
The first major of the golfing year will also be defined by the return of 18 LIV Golf defectors who have been granted permission to compete in all four majors this season. With relations between LIV golfers and critics of the Saudi-funded breakaway series sour at best, four days of heated competition at Augusta National are expected.
Follow live updates from the opening day's play of the Masters below:
The Masters 2023
Scottie Scheffler won the major last year and hopes to regain the Green JacketRory McIlroy poised for shot at 'immortality' Other contenders include Jon Rahm, Jordan Speith and Xander Schauffele who tees off with Tiger WoodsYou Ask The Questions: Who will win the Masters? Round 1 leaderboard: -6: Hovland. -3: Rahm, Young -2: , Schauffele, Lowry, Couples, Scott, Stallings.Tiger Woods struggling: +3 (12)Tee times: 6:36pm Scheffler, Homa, Bennett (A); 6:48pm McIlroy, Tom Kim, Sam Burns; 7:00pm Spieth, Finau, FleetwoodThe Masters Round 1 leaderboard in fullShow latest update
1680802806
Hovland -6 (12), Woods +3 (12), Schauffele -3 (12)
On to the par-three 12th for this group. Woods takes aim over the bunker and safely escapes with a par, as does Hovland. Schauffele hits the most eye-catching tee shot of them all and he makes a fantastic birdie to move into a tie for second.
Ben Fleming6 April 2023 18:40
1680802648
Zalatoris withdraws
Some more unfortunate withdrawal news as Will Zalatoris pulls out with injury. The American finished second and T6 in his two starts but missed the end of last season and the Presidents Cup with a serious back injury.
Ben Fleming6 April 2023 18:37
1680802039
Young back to three under
Young -3 (10), Rahm -3 (10), Thomas -1 (10)
Thomas finds himself in the bunker on the tenth but his short-game prowess comes to the fore and he makes a super par. Rahm also makes par but it's Young who steals the headlines with a stellar approach into the tenth which leaves him with a tap-in birdie to move level with Rahm.
Ben Fleming6 April 2023 18:27
1680801896
Woods bogeys 11, Hovland makes another birdie
Hovland -6 (11), Woods +3 (11), Schauffele -2 (11)
Woods pushes his second shot out to the right on 11 and his flop shot over the bunker flies into the bunker. Schauffele shows Woods how it's done and his wonderful chip somehow manages to evade the hole. He makes par.
Woods pitches out of the sand and makes a great put to avoid a double bogey.
But Hovland, though, what a putt! Out of nowhere, the Norwegian pours it in from distance and he's now at six under. A Fantastic start from him.
Ben Fleming6 April 2023 18:24
1680801298
Koepka starts bright, Couples rolls back the years
Koepka -2 (4), Couples -2 (17)
Koepka is another LIV Golfer to keep an eye on. The four-time major champion has a superb major championship record and looks to have recovered from the injuries that blighted his season last year. He's birdied the second and third to make a bright start.
Finishing off his round superbly is ol' Freddy Couples. The 63-year-old won the Masters in 1992 and he's made four birdies in his last six holes to sit tied for third on two under. Ageing like a fine wine.
Ben Fleming6 April 2023 18:14
1680800931
Young -2 (9), Rahm -3 (9), Thomas -1 (9)
Young and Rahm leave their second shots at the front of the green but both manage a two-putt for par. Thomas' iron goes off the back but the American recovers well with a well-judged putt through the fringe and makes par as well.
All three remain under par as they head to the back nine.
Ben Fleming6 April 2023 18:08
1680800738
Double bogey for Meronk
Meronk led at one point early on but a disaster on the par five sees him drop two. His second goes in the water and the Pole then three putts to record a seven and drop back to level par.
Ben Fleming6 April 2023 18:05
1680800704
Hovland makes great par save.
Hovland -5 (10), Woods +2 (10), Schauffele -2 (10)
Woods has himself in some trouble of the tee at the tenth but it's a superb recovery shot from the pine to give him a birdie chance – the type of shot few in this field could pull off. He doesn't give the putt enough pace and has to settle for par, though.
Hovland salvages par with a delightful up and down after his second shot left him behind the bunker and right of the green with Schauffele making a more regulation par.
Ben Fleming6 April 2023 18:05
1680800254
Clubhouse leader
We haven't mentioned Scott Stallings since the marquee pairings have come on screen but he's quietly gone about his business and birdies at 15 and 18 have him in the clubhouse at two under. That's a very solid start for the veteran PGA Tour player.
It's his first Masters since 2014 and it almost didn't happen when his invite ended up in the hands of the wrong Scott Stallings…
Ben Fleming6 April 2023 17:57
1680799961
Lowry and Reed drop shots
Lowry -2 (11), Reed -1 (12)
You can say all the prayers you like but Amen Corner will catch up with you eventually. Reed and Lowry both make a mess of their respective holes with poor chips and they both drop shots.
Ben Fleming6 April 2023 17:52