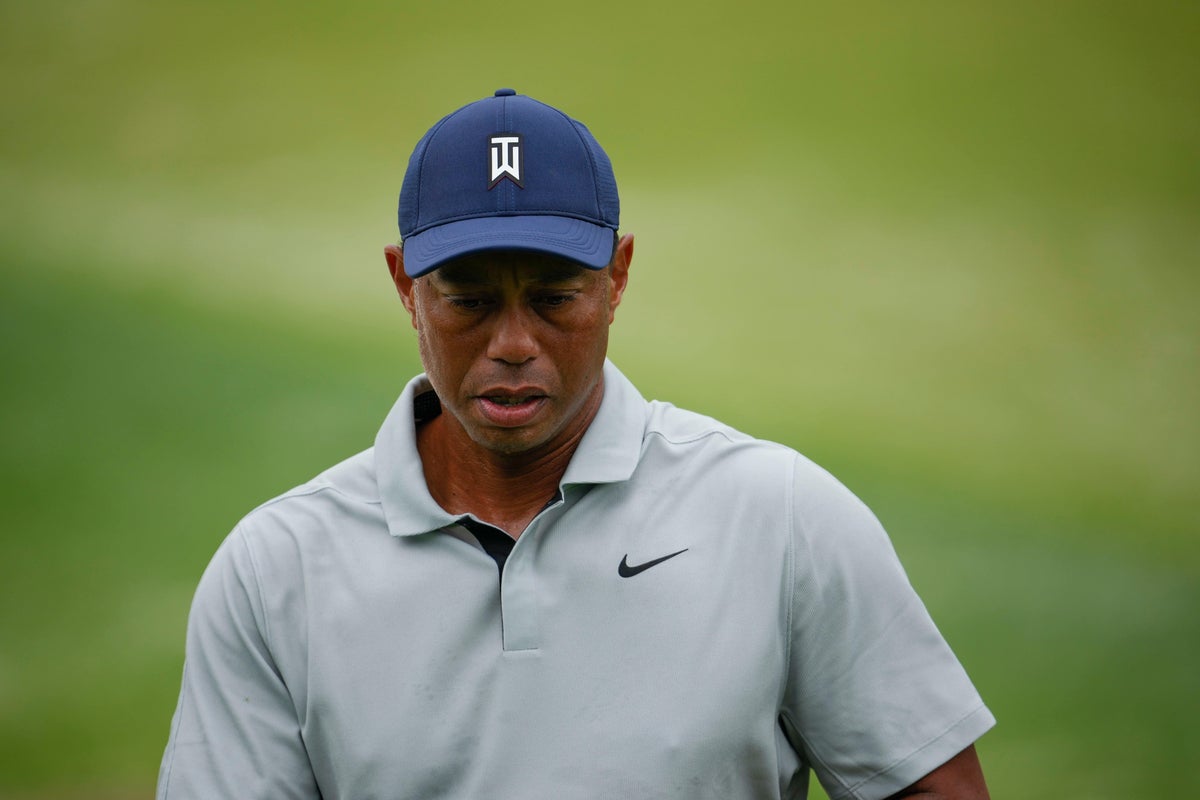 Golf
Tiger Woods claims he may not have many more attempts at winning the Masters
Sign up to our free sport newsletter for all the latest news on everything from cycling to boxing
Sign up to our free sport email for all the latest news
Tiger Woods has conceded his competitive career in the Masters could soon be over and notably failed to talk up his prospects of a sixth green jacket.
Woods habitually insists he only enters a tournament if he believes he can win, doing so last year despite the Masters being his first tour-level start since he suffered severe injuries in a car accident in Los Angeles.
However, there was no such declaration from the 47-year-old ahead of his 25th competitive appearance at Augusta National, where he won for the first time in record-breaking fashion in 1997 and most recently in 2019.
"Last year I didn't know if I was going to play again at that time," said Woods, who feared his right leg might have to be amputated following the car accident.
"For some reason everything kind of came together and I pushed it a little bit and I was able to make the cut, which was nice.
"I didn't win the tournament, but for me to be able to come back and play was a small victory in itself. I don't know how many more I have in me. I'm able to appreciate the time that I have here and cherish the memories.
"(My) mobility, it's not where I would like it, but I've said to you guys before, I'm very lucky to have this leg. Yes, it has been altered and there's some hardware in there, but it's still mine. It has been tough and will always be tough.
"The ability and endurance of what my leg will do going forward will never be the same. I understand that. That's why I can't prepare and play as many tournaments as I like, but that's my future, and that's okay. I'm okay with that.
"I think my game is better than it was last year at this particular time. I think my endurance is better. But it aches a little bit more than it did last year just because at that particular time when I came back, I really had not pushed it that often.
"I played in February in LA and then took a little time off before getting ready for this. I just have to be cognizant of how much I can push it.
"I can hit a lot of shots but the difficulty for me is going to be the walking going forward. It is what it is. I wish it could be easier. I've got three more years, but until then no buggy."
That was a reference to being allowed to use a buggy on the Champions Tour when he turns 50, but there was still a flicker of the competitive edge which burns inside when Woods was asked if his fellow players still view him as a threat.
"Whether I'm a threat to them or not, who knows," Woods said.
"People probably didn't think I was a threat in 2019 either, but that kind of turned out okay."