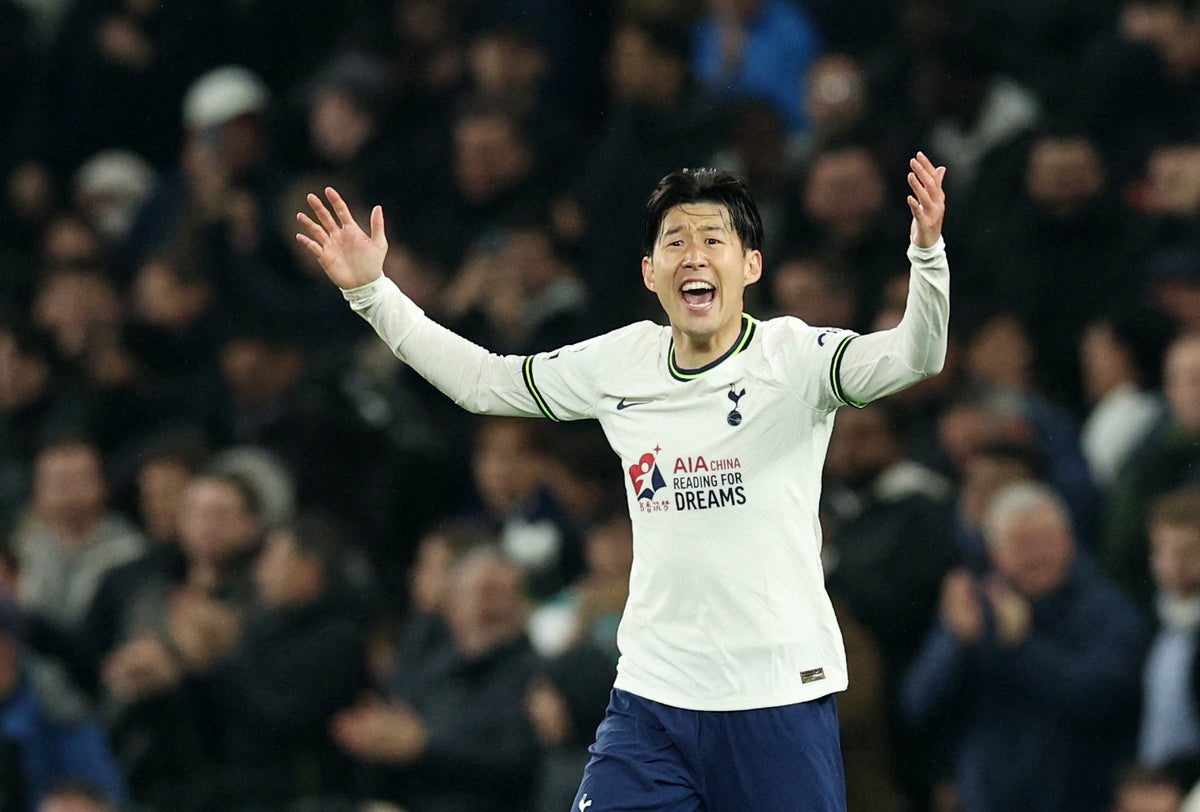 Football
Tottenham comeback will remind Manchester United how far there is to go
Sign up to Miguel Delaney's Reading the Game newsletter sent straight to your inbox for free
Sign up to Miguel's Delaney's free weekly newsletter
Ryan Mason might have done his chances of getting the Tottenham job no harm, if only because he spared Daniel Levy further ire. A night that threatened to descend into full unrest against the chairman instead saw the home side restore some pride. It might well sharpen the anti-Glazer protests ahead of deadline day for final bids, as Manchester United fecklessly threw away a 2-0 lead to draw 2-2. It is unlikely to matter too much as regards the Champions League race, but a strange and gradually entertaining game did reflect a disproportionate amount about where the two clubs are.
United have the foundation of something but are still someway off, with uncertainty about the ownership weighing over everything, not least the investment in an ill-fitting squad. Tottenham only really have two or three stars in an ill-fitting team, but still have their pride.
The one thing the supporters of both clubs share is a general disquiet about it all. The first half was constantly soundtracked by United supporters singing against the Glazers with the home fans following about Levy. This all came as the result looked a foregone conclusion with United 1-0 and then 2-0 up, until Mason brought something else out of Spurs.
It was all the more impressive given how badly they started the match, although it says a lot that it was somehow much better than Sunday. By the same stage that Jadon Sancho had swerved in the first in this game, Spurs were already 2-0 down against Newcastle. And that was after just seven minutes. If United hadn't quite enjoyed the same early rush, mind, Mason's side were suffering some of the same problems. Their defence again just opened up. Sancho took his goal nicely but he had so much space to pick his spot.
It was the odd thing about so much of the game – that made the comeback all the more marked. There were long spells in the first half when it looked like United could subject Spurs to a similar beating Newcastle did, but without ever really going for it. It let Mason's team back into a game they should have been long out of – twice.
That was even illustrated by the manner of the second goal. Spurs were actually on the attack, once more down a left flank that offered plenty of opportunity throughout, only for Ivan Perisic to miscontrol the ball back out wide. United went straight up the other end and scored.
Again, there was barely a body in the way of Marcus Rashford, let alone a challenge. The forward thrashed the ball past Fraser Forster and into the middle of the net.
United were cruising at 2-0
(Getty Images)
By then, there were even taunts of seeing Harry Kane in June.
Spurs were booed at half-time, with the music chosen to drown out the sound 'Fool's Gold' by the Stone Roses. Just one of the most famous Manchester bands, mostly associated with United.
That, to be fair, was as bad as it got for Spurs.
The difference in the second half was remarkable. They were tearing at United, and there were moments when they looked like a serious team again. The goal was one of real quality – especially if he meant. Pedro Porro looked a little surprised himself as the ball flew off his boot and into the corner straight on with little enough room.
It had been coming, and Spurs just kept going. Son Heung-Min dove in from a brilliantly crafted move to guide the ball wide. United had to get bodies on the line to block out thunderous shots. Eric Dier, who had been culpable for the Rashford goal, somehow missed a free header from just yards out.
Mason got a reaction out of Spurs
(Getty Images)
The point was the chances were building. A performance that had almost no intensity became one where Spurs chances and goals looked inevitable.
Son eventually produced. The occasion had actually produced a football match.
It was coruscating enough that it made most there too immersed to sing about the executives, but will certainly have reminded Ten Hag how much he needs. Mason meanwhile reminded Spurs what they are supposed to be about. Levy will only be too pleased the night was no longer about him. Friday is meanwhile all about the future of United. It might well change occasions like this.