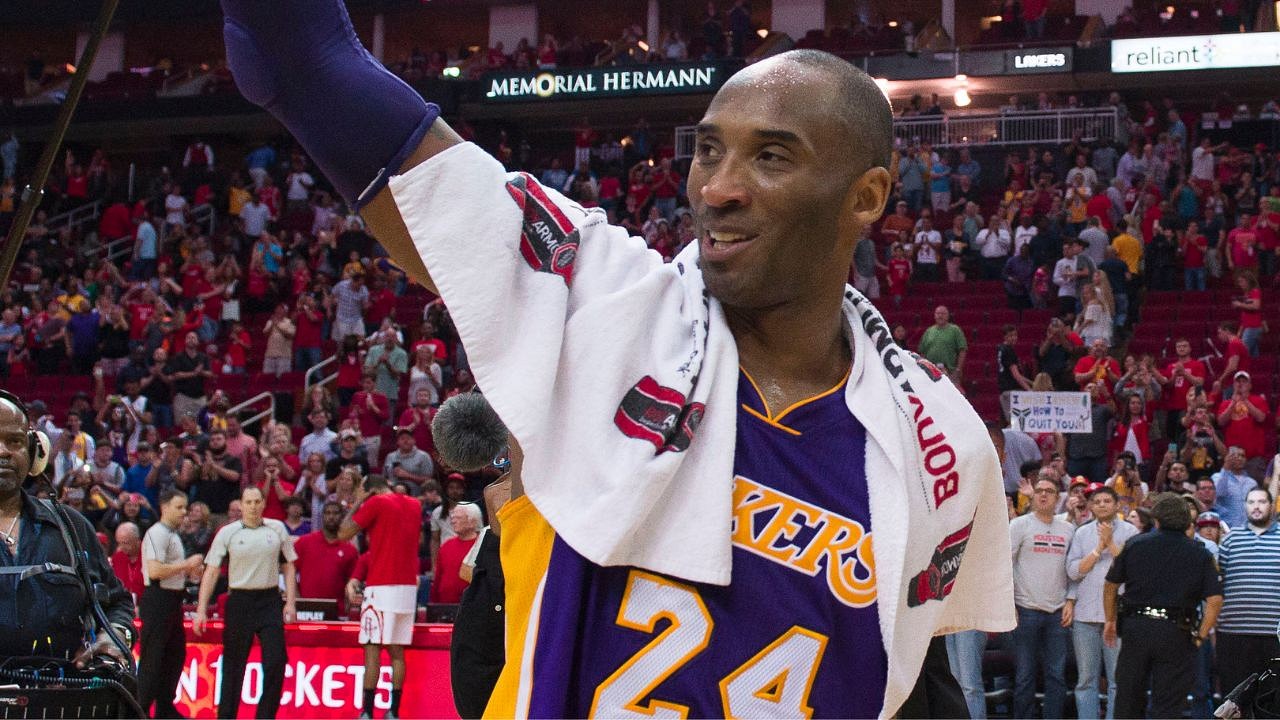 basketball
"We Can Psych Ourselves out So Much!": Kobe Bryant Revealed Learning 'Most Important' Life Lesson at Just 8 Years of Age
Kobe Bryant's persona in the NBA has left a lasting legacy of his greatness as a player. After a phenomenal career spanning over 20 years, the Black Mamba hung his shoes in 2016. Three years after his retirement, Kobe appeared in an interview in the 'Art of Charm' podcast, where he detailed what led him to become a great basketball player and his fears. This journey was not an easy one for the Mamba, given he had overcome some of his biggest fears growing up. One of his earliest lessons came from a karate class when he was just 8 years old.
As a child, Kobe Bryant was extremely gifted and talented, which blossomed further as he grew older. He was one of the ardent students of basketball, whose game observation skills came in handy right from childhood. As the Mamba once recalled, he dropped 63 points as an 8-year-old just by observing the weaknesses of others in his age group. Kobe's attention to detail and observation helped him further through his career to win various accolades and achievements.
Kobe Bryant learned a valuable lesson about overcoming his fears
It was not just basketball that Kobe had tried his hands on. Growing up in Italy, Kobe had significant experience in playing both soccer and karate, which taught him valuable life lessons towards achieving greatness. Kobe would often pick his learnings from soccer and other sports and apply the same to improve his game in basketball.
Growing up, Kobe Bryant was immensely talented in karate as well. However, starting out as a white belt, he was afraid to face opponents of higher ranks or belts against himself. When he learned he was to face a brown-belt opponent, Kobe freaked out and tensed himself enough to lose the match to his opponent. However, that loss taught the 8-year-old future Lakers legend the value of how much a winning mentality matters during crucial junctures.
Here is an excerpt from the interview of Kobe narrating how he learned a valuable lesson during his early days of playing karate as a child.
"I learned at an early age from something actually has nothing to do with basketball, but everything to do with a karate class. I was just starting out, I was a white belt. And for reason why, we have these days during the week where everybody kind of sits in a circle and you duke it out with another belt. You work on all the things that you were just working on.
So, I was fairly talented. So the guy goes, 'Okay sensei, you're gonna go against this guy.' This guy's a brown belt, and he's like 2 years old, and I'm like 'What the-I'm not gonna fight this dude! Man he crazy? Like no! ' And now, you have the headgear on, you got all this stuff falling, you got foot gloves on, whole thing.
And I was freaking out. Completely freaking out. And he told me at the beginning of class, the whole class, I'm freaking out. And so, I wind up fighting this guy, and I get my butt kicked.
I remember, I was about 8 years old. The car on the way home, I remember thinking that my imagination made it worse. In my own head, it was gonna be the worst thing ever. Then I actually fought him and it was okay. I did pretty-okay. But that taught me a very early lesson is that we can get in our heads so much. We can psych ourselves so much. We can almost talk ourselves into a fearful situation as opposed to just being. And I've never forgotten that lesson." 
The Mamba mentality that many fans and players now try to emulate stemmed from all of these situations faced by Bryant in his life. As we see later in his life and career, Kobe Bryant went undeterred against every competition he faced and won several accolades and achievements with that mentality.
Kobe Bryant once gave valuable insight from his 'Mamba Mentality' to deal with self-doubt
Kobe Bryant's 'Mamba Mentality' has indeed been a method for many to uplift themselves in their lives. Bryant's life and career speak volumes about his undeterred spirit and relentless ethic for hustling toward success. Having dealt with much hate and criticism during his early days, Kobe had the best words to share about dealing with self-doubt.
"We all have self doubt. You don't deny it, but you also don't capitulate to it. You embrace it." 
Loading embed tweet https://twitter.com/Lakers/status/1298642357290700800?ref_src=twsrc%5Etfw
Surely, the Mamba with his life has taught us valuable lessons of eradicating self-doubt from our lives. Mamba's advice and influence still continue to spark through the league, with many young players aspiring to embrace his mentality to achieve greatness.