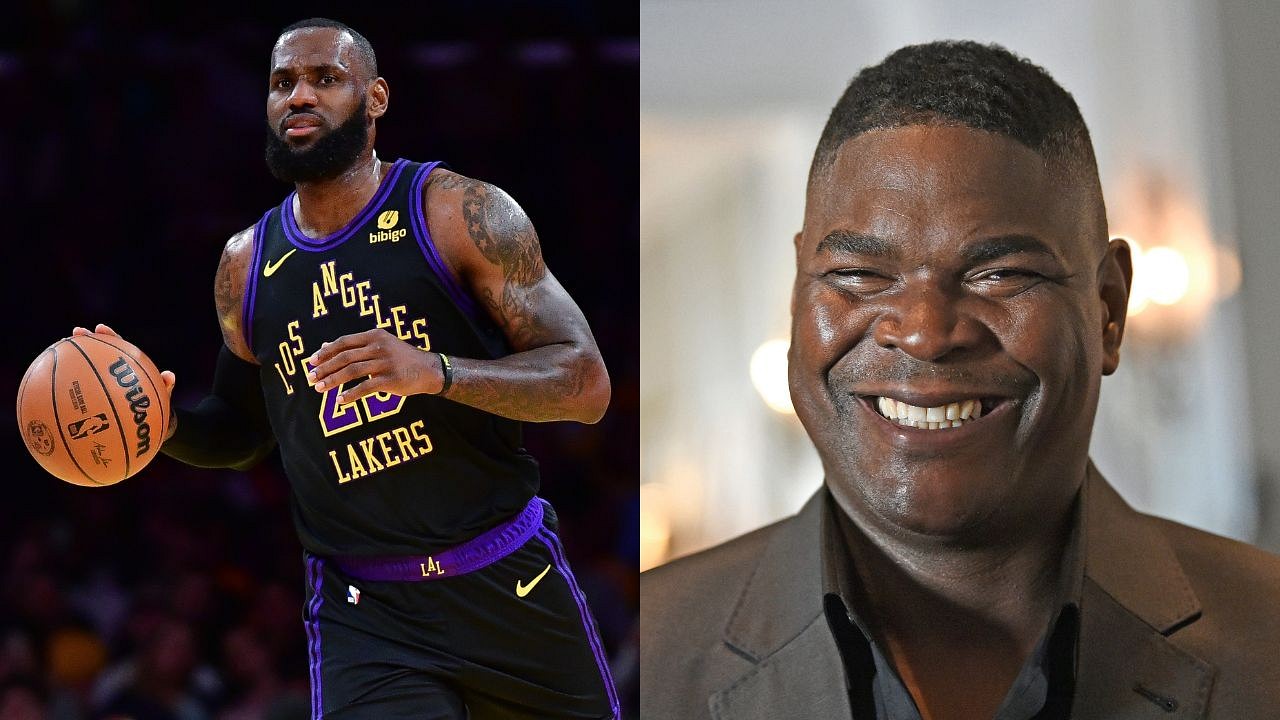 basketball
"We Don't Take Pride in Beating Teams Under .500": Skip Bayless' Co-Host Claims LeBron James and Co. to Focus on Defeating Superior Teams Than Grizzlies
The Los Angeles Lakers recently defeated the Memphis Grizzlies to mark their biggest win margin this season. With a 134-107 scoreline, the Lakers currently stand with a 6-5 record, compared to the Grizzlies' abysmal 2-9 record in the league. Despite several skrimishes and other disputes throughout the game, the Lakers team seem quite elated after defeating an out-of-form Grizzlies team without Ja Morant. 
Skip Bayless' Undisputed co-host Keyshawn Johnson, however, is not satisfied with the Lakers' blowout win. As per Johnson, it's quite early for the Lakers to get excited over wins against teams that are in no way the top performing ones within the Conference or the league.
Calling out the Lakers, Johnson also pointed out how defeating the Grizzlies held no practical value as it doesn't count as a win over a perennial championship contender to take pride on. In an explosive rant on today's Undisputed segment, Johnson said:
"We don't take pride in beating teams under .500. We just don't go over that like ya'll that it's a win. Nobody in our starting unit played over 30 minutes. It's a W for us. In the end, it's good for us to get a W as we wanna pile up as many wins as possible. But it's not this 'We right back on track, we rolling now!' No, we still got some building to do. It's good to see that they were able to get a win and take care of businesses against a team that's not very good without Ja Morant." 
Loading embed tweet https://twitter.com/undisputed/status/1724830944157167627?ref_src=twsrc%5Etfw
Indeed, Ja Morant's absence has caused the Grizzlies to become one of the weakest teams in the Western Conference. While explaining his point, Keyshawn Johnson pointed out how a win over the Grizzlies, a team with the worst record in the league this season, doesn't count the same as other giants such as the Denver Nuggets, Philadelphia 76ers, Boston Celtics, or the Golden State Warriors.
Nevertheless, the Lakers are quite determined to achieve something out of this In-Season tournament. As LeBron James had said himself, the team is vying for the $500,000 cash prize and is eager to perform their best in the upcoming few games.
Anthony Davis and the Lakers roster are motivated after this win
Anthony Davis and the rest of the Lakers are quite motivated to continue the season following this massive win. The added incentive of winning $500,000 and the first-ever NBA Cup has helped the Lakers create a genuine focus for themselves to continue the season further. Despite losing five games this season, the Lakeshow are determined to bounce back up. Speaking about the same, Davis said:
"$500 [thousand] sound real good to us. It's going to bring that juice. For us, we are trying to get better each and every game. I heard one of our players, I ain't gonna say who but he was like, 'Man, we beat Phoenix like that's one step closer to this 500. I've never had that before.' So that's a little extra motivation" 
Currently, the Lakers are trying to overcome their rocky start with three straight victories. Players like LeBron James, being extremely hyped about the incentives from this tourney have also added to the competitive spirit for the Lakers roster. In the game against Grizzlies, AD finished the night with an incredible stat chart, recording 19 points and 11 rebounds in the game.