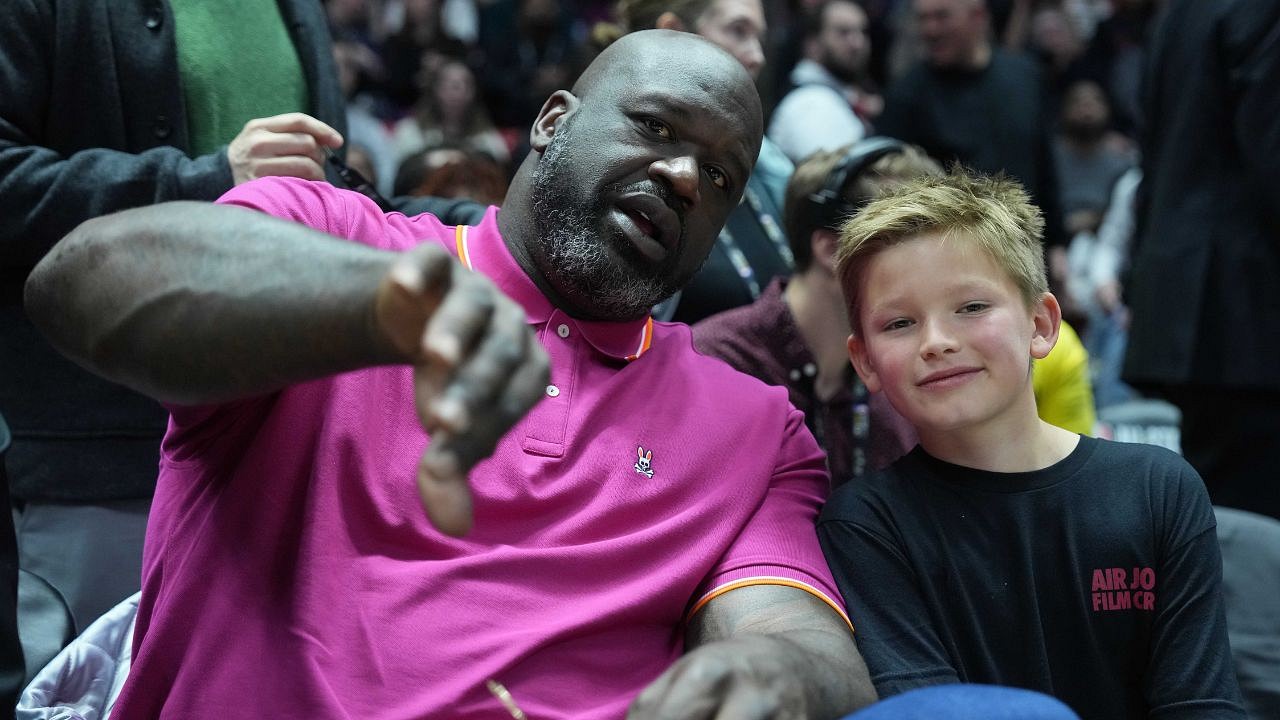 basketball
Years After Gifting His Father a $100,000 Job, Shaquille O'Neal Subtly Complains About His Own Children on IG
Shaquille O'Neal is quite both a father and a son who cares deeply for his family. There was nothing he wouldn't do for them, and one person he shared a deep bond with was his stepfather Sgt. Phillip Harrison. In fact, he often showered his father with gifts. He even gave him an incredibly high paying $100,000 job.
He truly cared for his father, something he cannot say his own children do for him. The Big Aristotle has six wonderful children, all of whom probably haven't shown him much love recently. After all, if his Instagram story is anything to go by, he's expecting to get absolutely nothing from his kids this Father's Day.
Shaquille O'Neal who gifted his father a $100,000 job isn't expecting anything from his kids for Father's Day
Father's Day is just around the corner, and with that in mind, there have been plenty of great fathers in the NBA. Two of them are Sgt. Phillip Harrison and his stepson, Shaquille O'Neal. Shaq had a very special relationship with his stepfather, a man he cared about deeply.
Harrison had given him so much, provided for him, and was an integral part of his basketball journey. He always felt indebted to him and took every opportunity he could to give back. He even got him a job running his fan club. One that paid him a whopping $100,000. It was a great gesture.
However, there is a stark contrast between the way Shaq treated his stepfather and the way his kids treat him. As he recently revealed on his Instagram story, Big Diesel is dreading Father's Day. Why? Well, because he doesn't expect to get anything from his children. Talk about a bummer.
Loading embed tweet https://twitter.com/NBACelebsUpdate/status/1665079516648321024?ref_src=twsrc%5Etfw
All that aside, Shaq is clearly joking. His kids love him just as much as he loved his stepfather. They certainly will be getting him something special this Father's Day, as they always do.
Shaq once bought a painting that eerily reminded him of his stepfather
A job wasn't the only thing Shaq would buy his dad. He also gifted him things that had sentimental value. Including a painting that he bought, as revealed by Rolling Stone, for $125. It was a painting of a black cavalryman, better known at that time as a Buffalo Soldier. He bought the piece after he haggled his way down from $250.
"Eventually Shaq finds a painting he likes more, a portrait of a 19th-century black cavalryman, known as a buffalo soldier. It's a present for his father, a just-retired Army sergeant. Des claims it's worth $200. Shaq negotiates the price down to $125 with an extra $5 for the mound of chocolate mints he devoured during his shave."
It was a fitting tribute to his father, a man who served in the army for quite some time. Just goes to show the impact Sarge had in developing O'Neal into the man he is today.