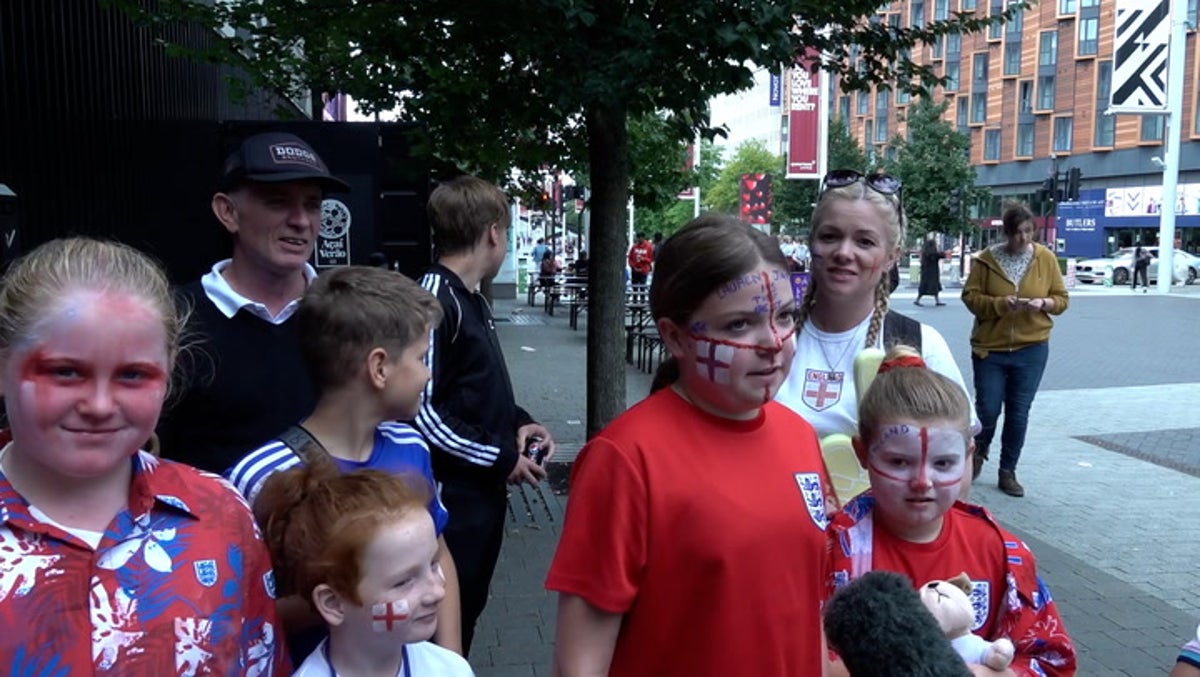 Football
Young England fans react to World Cup win over China: 'We've got our mojo back'
Young England fans have been reacting to the team's World Cup win against China on Tuesday, 1 August.
In the video, young fans are asked how they feel about the team's 6-1 victory in their latest World Cup match.
"I'm very happy for them. I think it's good we scored lots of goals," said one young fan.
Another one said: "The match was excellent. Lauren James was definitely really great".
There were concerns over the Lionesses' chances to win with the absence of Keira Walsh, who did not play due to a knee injury.
But those fears have been put to rest with an emphatic performance.